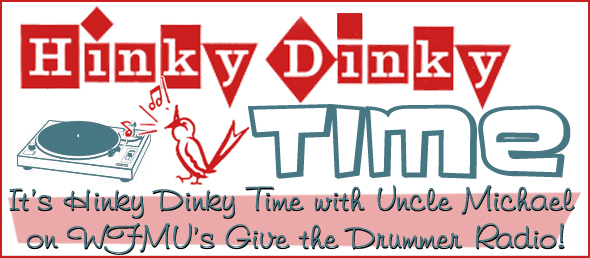 Turning over the toy box and jamming together the gloriously mismatched musical Lincoln Logs, Legos and Tinker Toys from Tin Pan Alley pluggers, pickled egg tavern weepers, lockstep soul ensembles, skinny-tie power poppers, Eurotrash ravers, moontanned art school rockers, drunken soccer anthems and anything else that seems like a good idea at the time. There are no guilty pleasures.
Fridays Noon - 3pm (

EDT

)

(Web-only)

| On WFMU's Give the Drummer Radio (Info)
.