WFMU Blue
FCC-Unfriendly Internet Only Archives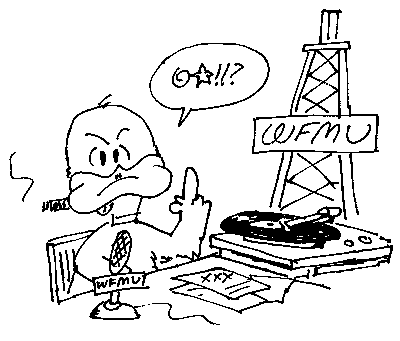 WFMU 91.1 fm 90.1 fm wfmu.org

A freeform forway into words and sounds that federal language regulations forbid us from broadcasting over the airwaves, now legally brought to your ears through the miracle of webcasting.

For adult ears only!

All archives are in RealPlayer G2 format. Download RealPlayer here.


---
Click on the date to hear each program.



| The WFMU Audio Archives | WFMU's Audio Stream
---
| WFMU Homepage |
---
| Our Radio Programs |
---
The Guilty Parties | | Lowest Common Denominator |
---
| WFMU Events & Projects | Join our Mailing List | WFMU Homepages |
---
(C) 1998 WFMU