Nazario Scenario: Playlist from September 24, 2014
Two hours of rollicking delite: '60s jams, cartooniness, seriousness, sing-alongs, and Simpsons talk. P.dece.
<-- Previous playlist | Back to Nazario Scenario playlists | Next playlist -->
---

September 24, 2014: Wizards, Trolls and Fairy Kings; Birds that Talk and Fish that Sing

Listen to this show:

Pop‑up player! | Add or read comments

..............................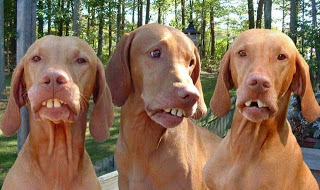 (* = new)


Artist
Track
Album
Label
Year
Format
Comments
New
Approx. start time
David the Gnome (theme)
YouTube
0:00:00 (Pop‑up)
Stevie Wonder
I Just Called to Say I Love You
1984
Spotify
0:11:20 (Pop‑up)
Cochise
Love's Made a Fool of You
UA
1971
7"
0:15:20 (Pop‑up)
Voice of the Beehive
7 Shocks
Just a City (single)
London
1987
12"
0:18:13 (Pop‑up)
Nena
Ich Hang' an Dir
? (Fragezeichen)
CBS
1984
LP
0:22:05 (Pop‑up)
Nilsson/E*Rock
Gotta Get Up (E* Rock Edit)
Found Sound Around: Frank O'Toole's 2014 WFMU marathon premium
0:25:36 (Pop‑up)
The New Hope
Won't Find Better (Than Me)
Jamie
1969
7"
0:29:20 (Pop‑up)
The Mindbenders
A Groovy Kind of Love
Fontana
1965
7"
0:31:53 (Pop‑up)
Gummi Bears Theme
0:39:28 (Pop‑up)
The Bangles
September Gurls
Different Light
Columbia
1985
LP
0:40:29 (Pop‑up)
The Artwoods
Molly Anderson's Cookery Book
Steady Gettin' It: The Complete Recordings 1964-67
Rpm
CD box set
*
0:42:58 (Pop‑up)
Skip Bifferty
Time Track
Skip Bifferty
Essex
orig 1967
CD
old bin!
0:46:23 (Pop‑up)
The Concussions
Wolfie
Break Up With
Double Crown
CD
*
0:49:52 (Pop‑up)
Mother Mother
Happy
The Sticks
Last Gang
2012
CD
0:52:30 (Pop‑up)
Lou Monte
Pepino the Italian Mouse
Reprise
1962
7"
0:56:18 (Pop‑up)
Julie Andrews & Dick Van Dyke
Supercalifragilisticexpialidocious
Buena Vista
1965
7"
0:59:15 (Pop‑up)
James
Laid
1993
sung along to
1:01:45 (Pop‑up)
Doug Sahm
I Love The Way You Love (The Way I Love You)
ABC/Dot
1976
7"
1:14:35 (Pop‑up)
Cal Hand
Shufflebroad
The Wylie Butler
Takoma
1977
LP
This is also from the old bin
1:17:38 (Pop‑up)
Thumbs Carllile
Downtown (at 45)
Roger Miller presents Thumbs Carllile
Smash
1966
LP
1:20:29 (Pop‑up)
Simpsons Time!
ep 79: Whacking Day (writer: Swartzwelder)
season 4
1:23:08 (Pop‑up)
Barry White
Can't Get Enough of Your Love
1974
Spfy
1:33:18 (Pop‑up)
Inez Foxx with Charlie Foxx
Mockingbird
The Sue Records Story
EMI
1963
CD box set
1:43:38 (Pop‑up)
Alan Price
Shame
This Price Is Right
Parrot
1968
LP
1:45:43 (Pop‑up)
The Electric Flag
You Don't Realize
The Best of the Electric Flag
Columbia
1968
LP
1:48:31 (Pop‑up)
The Fabulous Pack
Does It Matter to You Girl
Lucky Eleven
1967
7"
1:53:42 (Pop‑up)
The Fleetwoods
I Care So Much
Dolphin
1959
7"
1:55:56 (Pop‑up)
The Stereos
The Big Knock
Cub
1961
7"
1:57:26 (Pop‑up)
Chris Powell & the Five Blue Flames
That's Right!
The Okeh Rhythm & Blues Story 1949-1957
Sony
CD box set
2:00:38 (Pop‑up)
<-- Previous playlist
| Back to
Nazario Scenario playlists
|
Next playlist -->
RSS feeds for Nazario Scenario:

Playlists feed |

MP3 archives feed
|
E-mail Amanda
|
Other WFMU Playlists
|
All artists played by Nazario Scenario
|
---
Listen on the Internet
|
Contact Us
|
Music & Programs
|
WFMU Home Page
|
Support Us
|
FAQ
Live Audio Streams:
Pop-up
|
128k AAC
|
128k MP3
|
32k MP3
|
32k Windows
---