Nazario Scenario: Playlist from August 27, 2014
Two hours of rollicking delite: '60s jams, cartooniness, seriousness, sing-alongs, and Simpsons talk. P.dece.
<-- Previous playlist | Back to Nazario Scenario playlists | Next playlist -->
---
Upcoming events:
Tue. Dec 25th, Midnight - 3am: Amanda Nazario fills in for Jesse Jarnow

---

August 27, 2014: Here Be Serpents

Listen to this show: | Add or read comments

.........................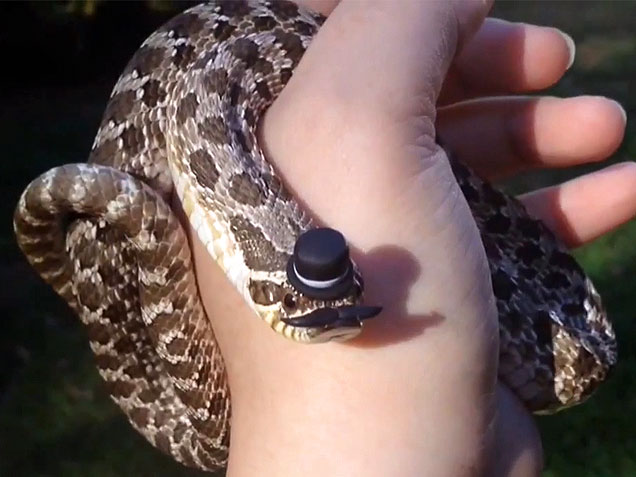 (* = new)


Artist
Track
Album
Label
Year
Format
Comments
New
Approx. start time
Spot 1019
Surf Machine
Spot 1019
Pitch-a-Tent
1986
LP
0:00:00 ()
The Vipers
No Other Baby
1958
Spfy
0:06:23 ()
The Honeys
He's a Doll
Pet Projects: the Brian Wilson Productions (V/A)
Ace
1964
CD
0:08:52 ()
Bay City Rollers
Don't Worry Baby
Dedication
Arista
1976
LP
0:10:47 ()
The Saints
Wild About You
(I'm) Stranded
Amsterdamned
1977
CD
0:14:00 ()
Muck and the Mires
Double White Line
King Yum
7"
*
0:16:18 ()
Figures of Light
Geraldine (Raw Reverb Demo)
Lost & Found
FOL
rec 1972
CD
*
0:18:50 ()
Green Day
When I Come Around
Dookie
Reprise
1994
CD
0:21:13 ()
The Romantics
Forever Yours
National Breakout
Nemperor
1980
LP
0:23:29 ()
Harper and Rowe
You and Me
It's a Sunshine Day: Joe McGasko's 2014 WFMU Premium
0:34:15 ()
Larry Williams and Johnny Watson w/ Kaleidoscope
Nobody
Country Funk II: 1967-1974 (V/A)
Light in the Attic
orig 1967
CD
*
0:36:45 ()
Alvarius B
Sorban Palid
Poon Village
7"
*
0:39:21 ()
Kirsty MacColl
A New England
From Croydon to Cuba: An Anthology
Virgin
orig 1984
CD box set
0:44:05 ()
The Moles
Accidental Saint
Flashbacks and Dream Sequences: The Story of the Moles
Fire
orig 1991
2LP
*
0:47:48 ()
Barbara Manning
Don't Rewind
One Perfect Green Blanket
Normal
1991
LP
0:51:57 ()
His Name Is Alive
Universal Frequencies
Pet Soundalikes: Gaylord Fields's 2012 WFMU Marathon Premium
0:55:10 ()
The Yardbirds
Sweet Music
1:04:51 ()
Tom Jones
I Need Your Loving
It's Not Unusual
Parrot
LP
1:07:11 ()
UK Squeeze
Hesitation (Rool Britannia)
UK Squeeze
A&M
1978
LP
1:09:53 ()
Freedy Johnston
Can't Sink This Town
This Perfect World
1994
1:14:05 ()
Simpsons Time!
ep 104: Bart of Darkness (writer: Dan McGrath)
season 6
1:18:12 ()
Elvis Costello
The Other Side of Summer
Mighty Like a Rose
Rhino
1991
CD
1:28:29 ()
The Bee Gees
When the Swallows Fly
Idea
Atco
1968
LP
1:36:13 ()
Robbie Hill's Family Affair
Gotta Get Back
Gotta Get Back: The Unreleased L.A. Sessions
Light in the Attic
rec 1975
LP
*
1:38:20 ()
The Mar-Keys
Sack o Woe
Last Night
Atlantic
1966
LP
1:43:09 ()
Teen Queens
Eddie My Love
Teenage Rock 'n' Roll Party (V/A)
Ace
orig 1955
LP
1:45:34 ()
Dusty Springfield
The Windmills of Your Mind
Dusty in Memphis
Rhino
1969
CD
1:48:48 ()
Kansas
Carry On Wayward Son
Kirshner
1976
7"
1:52:32 ()
<-- Previous playlist
| Back to
Nazario Scenario playlists
|
Next playlist -->
RSS feeds for Nazario Scenario:

Playlists feed |

MP3 archives feed
|
E-mail Amanda
|
Other WFMU Playlists
|
All artists played by Nazario Scenario
|
---
Listen on the Internet
|
Contact Us
|
Music & Programs
|
WFMU Home Page
|
Support Us
|
FAQ
Live Audio Streams:
Pop-up
|
128k AAC
|
128k MP3
|
32k MP3
|
32k Windows
---