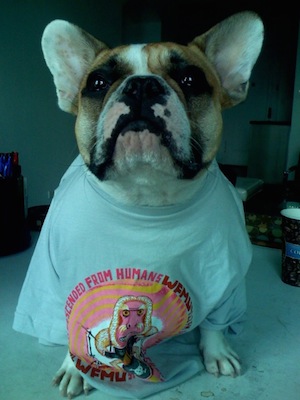 Making amazing radio while asking for money as infrequently as possible is among WFMU's best parlor tricks. We don't ask for money unless we are hurting, and right now we're feeling the crunch.
Make a tax-deductible donation to WFMU this October, and enter your pet into our mascot contest! If selected in our drawing at the end of the month, your pet could be named WFMU's mascot for an entire year -- basking prominently on our website and adored by freeform radio fans everywhere.
Your support this fall will allow us to keep WFMU's volume in the red, but our finances out of it.
We hope you can help us out with a pledge!