Brian Turner: Playlist from July 1, 2014
Order and disorder in a freeform haze of terribly-played guitars, shorted-out electronics, found audio detritus, strange sounds from strange lands all around. Psych-punk-junk, collage, even pop. Lots of in-studio live performances to boot.
<-- Previous playlist | Back to Brian Turner playlists | Next playlist -->
---

July 1, 2014: w/ live set from ONO

Listen to this show: | Add or read comments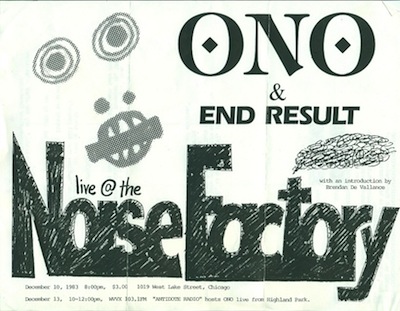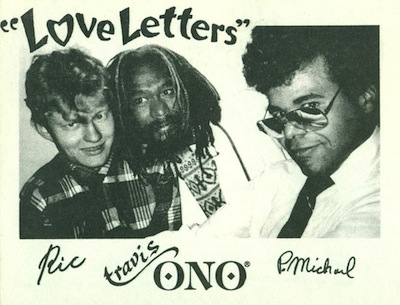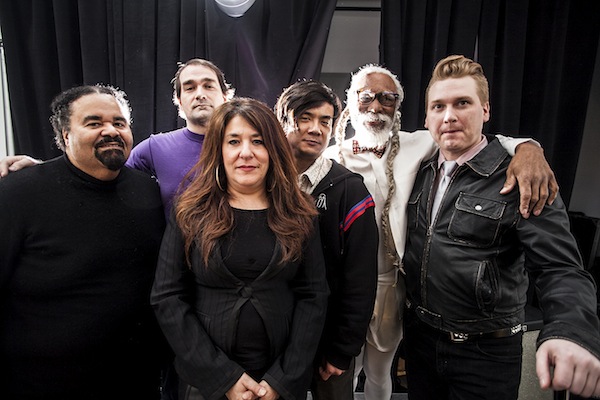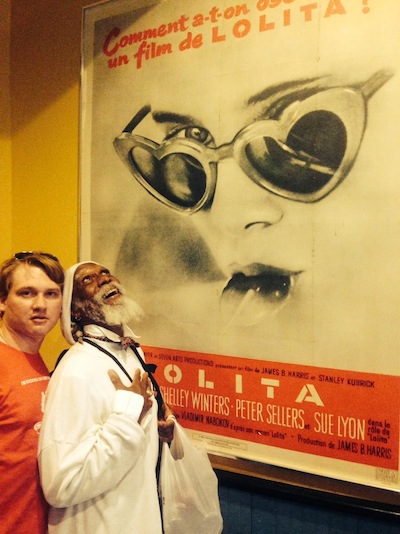 band photo: Flint Chaney, Lolita @WFMU pic BT.
(* = new)


| Artist | Track | Album | Label | Comments | New | Approx. start time |
| --- | --- | --- | --- | --- | --- | --- |
| Roachclip | Masters Den | Calmer In This Town | Quemada | | * | |
| Nots | Fix | 7" | Goner | | * | |
| Satan's Satyrs | Black Souls | Die Screaming | Trash King | | * | |
| Los Discos Duro | Te Lo Creo | 7" | Disco Mas | | * | |
| Acid Call | Clap Ya Feet | 7" | Hueso | | * | |
| Madalyn Merkey | Archipelago | Valley Girl | New Images | | * | |
| Norymberga | Reakeja Stomowa | Norymberga | BDTA | | * | |
| Flesh World | New Sensations | Planned Obsolescence EP | No Patience | | * | |
| S.O.A. | Draw A Blank | 12/29/80 First Demo 7" | Dischord | | * | |
| Peter Hammill | Golden Promises | A Black Box | Virgin | | | |
| Alice Cooper | Laughing at Me | Easy Action | Enigma Retro | | | |
| Annette Peacock | I Belong to a World That's Destroying Itself | I Belong To A World That's Destroying Itself | Ironic | | * | |
| Robin Williamson | Ace of Spades | CDR | | | | |
| Watery Love | Sick People | 7" | In the Red | Playing WFMU's Ground Floor Performance Space grand opening on July 12th! w/Spectre Folk, Doug Gillard, and Pampers! | | |
| Johnny Moped | Starting a Moped | Johnny Moped Bootleg Tapes Vol. I & II | Damaged Goods | | | |
| Sierra Altoids | Krosskut Sawwwwww | | | | | |
| Tazos | Dinosaurios / Sonidos Wirdos | Frota Frota | No Label | | * | |
| Adam Bohman | Vicar With a Travel Bag | Music and Words 2 | Paradigm | | * | |
| Lewis | Cool Night In Paris | L'Amour | Light in the Attic | | * | |
| Ben Frost | Nolan | Aurora | Mute | | * | |
| Shockwave Riderz | Dearest | 7" | Vos | | * | |
| Thigh Master | Head of the Witch | 7" | Tenth Court | | * | |
| Beth Israel | Dead Bodies | Dental Denial | Dull Fools | | * | |
| Staple Singers | Low Is the Way | Uncloudy Day | Mississippi | | * | |
| Harry Dean Stanton | Blue Bayou | Partly Fiction | Omnivore | | * | |
| ONO | Live in the WFMU studio | Engineered by Joel Gutman | | A visit to Brian's show from this seasoned experimental unit from Chicago. ONO first appeared on the scene in the 1980's and have resurrected in recent years to record and tour anew. Self-depicted as "industrial noise gospel", the band traverses lines between free jazz, Pere Ubu, Suicide, Beefheart and Throbbing Gristle, and are on tour behind their recent fourth album, Diegesis, on Moniker Records. If You Came For Music, Leave Now. ONO is Travis Travis (vocal), P. Michael (Bass/beats), Da Way (guitar), Jesse Thomas (guitar), Rebecca Paulatos (keyboard), Adam Wolak (drums). Extra special thanks to Robert from Moniker and Mr. Joe Carducci. | | 1:34:29 () |
| ONO | Interview w/P. Michael and Travis Travis | | | | | 2:10:59 () |
| Blues Control | Summer Games | Summer Games / Studio 69 | Managing Expectations | | * | 2:33:39 () |
| Levi John | Feel Like Dancing | Various: Tropical Disco Hustle | Cultures of Soul | | * | 2:40:17 () |
| Hobocop | Ponzi Scheme | Half Man Half Cop | Slovenly | | * | 2:45:44 () |
| Pow! | The Punisher | One Eyed Scorpion 7" | Grazer | | * | 2:47:38 () |
| Kurws | Zla Baika/Evil Fairy Tale | Wszystko Co Stale Rozplywa | Gusstaff | | * | 2:50:25 () |
| Holly Hunt | Saturn Devours His Children | Prometheus | Other Electricities / Sonic TITAN | | * | 2:53:42 () |
| Carl Hultgren | No Other | Tomorrow | Blueflea | | * | 3:00:17 () |
<-- Previous playlist
| Back to
Brian Turner playlists
|
Next playlist -->
RSS feeds for Brian Turner:

Playlists feed |

MP3 archives feed
| Email
the Program Director
|
Other WFMU Playlists
|
All artists played by Brian Turner
|
---
Listen on the Internet
|
Contact Us
|
Music & Programs
|
WFMU Home Page
|
Support Us
|
FAQ
Live Audio Streams:
Pop-up
|
128k AAC
|
128k MP3
|
32k MP3
|
32k Windows
---