Mike L.: Playlist from February 17, 2004
Freeform radio with a predilection for planet shattering beats, rumbling guitars, bit mappy electronics, hash hazy strumming, and other related sonics for cultured and urbane criminal types. Please direct all complaints to the attention of our North Bergen office.
<-- Previous playlist | Back to Mike L. playlists | Next playlist --> |
---
February 17, 2004: Mailbox Baseball with the NPR Gang

Listen to this show: RealAudio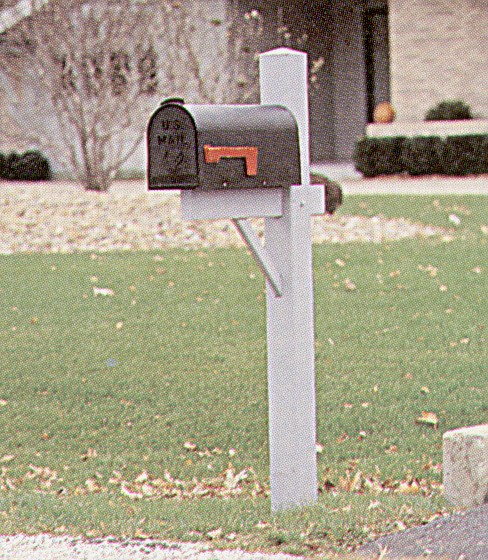 (* = new)
Artist
Track
Album
Comments
New
Approx. start time
Quantic
Apricot Morning
Apricot Morning
*
0:00:00 Real)
Si Begg
England
Director's Cut
0:06:04 Real)
Pell Mell
Saucer
Interstate
0:10:38 Real)
Ten Years After
Stoned Woman
MP3
0:13:51 Real)
Spencer P. Jones
Wasn't Born Yesterday
Fait Accompli
*
0:17:15 Real)
Alice Cooper
Hello Hooray
The Life and Crimes of Alice Cooper
0:21:14 Real)
Kids Indestructible
Trans-Penine Express
Gooom
compilation
*
0:25:12 Real)
Beans
Win or Lose You Lose
Now Soon Someday
*
0:35:48 Real)
Devo
Auto Modown
MP3
0:39:17 Real)
X-Wife
New Old City
Feeding the Machine
*
0:41:10 Real)
The Illusion
Did you see her Eyes?
MP3
0:44:36 Real)
Turn Me On Dead Man
Astrophobia
God Bless the Electric Freak
*
0:47:32 Real)
Joe Bataan
Chick a Boom
Gettin' Soulful
compilation
*
0:52:07 Real)
Fred Lane
I Talk to my Haircut
From the One that Cut You
0:55:50 Real)
The Bristols
Another Boy
Tune in With...
0:59:31 Real)
Ray Charles
Mess Around
The Birth of Soul
1:02:11 Real)
The Sweet
Done Me Wrong Alright
Hellraisers!
1:04:48 Real)
The Homosexuals
Walk Before Imitate
The Homosexuals CD
reissue
*
1:15:06 Real)
The Church
Sealine
Forget Yourself
*
1:17:23 Real)
Reigning Sound
Dressy
Time Bomb High School
1:22:27 Real)
Bill Fay
Maudy La Lune
From the Bottom of an Old Grandfather Clock
material recorded between 1966 and 1970
*
1:25:11 Real)
Ace
How Long?
MP3
1:27:30 Real)
Wire
.- (Dot Dash)
On Returning
1:30:41 Real)
Miguel Migs
Come On
Sounds of OM_Records Vol. 4: Mixed by DJ Fluid
compilation
*
1:32:51 Real)
The Pop Group
Forces of Oppression
For How Much Longer to we Tolerate Mass Murder?
1:37:46 Real)
RJD2
The Horror
12"
1:39:53 Real)
Black Sabbath
Hole in the Sky
Sabotage
1:43:58 Real)
Metallica
Breadfan
Garage Inc.
Budgie cover
1:55:41 Real)
Jay-Z + The Beatles
99 Problems
The Grey Album
*
2:01:07 Real)
The Rootsman
Ta Travudia
Shantel's "Bucovina Club"
compilation
*
2:05:17 Real)
The Limp Twins
The Limping Song
Tales from Beeyond the Groove
*
2:09:12 Real)
Quarks
Konigan Turner remix
MP3
2:12:09 Real)
Xavier Cugat
Perfidia
Spacelines: Sonic Sounds for Subterraneans
compilation
*
2:15:29 Real)
Al Martino
Here in my Heart
The Essential Al Martino 2xCD
*
2:17:57 Real)
Redd Kross
The Lady in the Front Row
Phaseshifter
2:20:58 Real)
Zipper
Gettin' it On
Satin Dustbin
compilation
*
2:30:41 Real)
The Lee Harvey Oswald Band
Lightning Strikes
The Lee Harvey Oswald Band
2:33:18 Real)
Die Marinas
Fred from Jupiter
Cabaret Obskur
compilation
2:35:41 Real)
Larry Cole
Eternity
2:38:24 Real)
Tammy Wynette
D-I-V-O-R-C-E
MP3
2:40:31 Real)
The Ponys
Fall Inn
Laced with Romance
*
2:43:20 Real)
Guided by Voices
Your Name is Wild
Under the Bushes, Under the Stars
2:46:48 Real)
Mr. Airplane Man
C'mon DJ
C'mon DJ
*
2:48:49 Real)
Millie Jackson
All I want is a Fighting Chance
Caught Up
2:51:41 Real)
Nino Tempo and April Stevens
Stardust
MP3
2:54:23 Real)
<-- Previous playlist
| Back to
Mike L. playlists
|
Next playlist -->
RSS feeds for Mike L.'s show:

Playlists feed |

MP3 archives feed
|
E-mail Mike L.
|
Other WFMU Playlists
|
All artists played by Mike L.
|
---
Listen on the Internet
|
Contact Us
|
Music & Programs
|
WFMU Home Page
|
Blog
|
Support Us
|
FAQ
Live Audio Streams:
Flash
|
128k MP3
|
32k MP3
|
20k Real
|
20k Windows
---