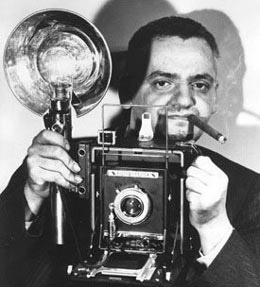 MORE NEWS FROM THE FREEFORM FRONT!

Fill-in DJ extraordinaire Todd-o-phonic Todd interviews the legendary Ace Frehley on Saturday, August 23rd (11am-1pm, fill in for Michael Shelley). Discussion will range from the early years of Kiss to Ace's brand new LP "Space Invader."
In case you missed it...
- Mr. Fine Wine celebrated 20 years of Downtown Soulville with a soul-tastic throwdown: listen
- Evan "Funk" Davies hosted an epic disco dance party: listen
- And check out Joe McGasko's Southern rock special: listen

Miss out on the grand opening party for WFMU's new performance space, Monty Hall? Want to relive that fateful night or pretend like you were there? You are in luck! We've just posted videos of every amazing live set from the grand opening party:
Pampers | Watery Love | Doug Gillard | Spectre Folk

Join WFMU's Literary Guild for a reading and listener meet-up at KGB Bar (85 E. 4th St, Manhattan) on Friday, September 5th (7-9pm)! Hear poetry and prose from WFMU's esteemed writerly cabal, including Dan Bodah, Chris T., David Suisman, Clay Pigeon, Amanda Nazario, Chris M., Dave Mandl, Jesse Jarnow, and Bronwyn C. The show is free, but there's a 2-drink minimum. RSVP here.

Master guitarist Sir Richard Bishop plays live at Monty Hall on Sunday Sept. 7th! Bishop's improvisations and compositions effortlessly reflect the shadow worlds of India, the Middle East, North Africa, and American folk. Opening the show will be Bhutanese guitarist Tashi Dorji. Tickets are available here ($12), FB event here.

WFMU's Evan "Funk" Davies will be presenting a live broadcast and listener meet-up in PDX on Sept 10th, with special guest Tony Coulter. Join Evan and Tony at Beech Street Parlor (412 NE Beech St, Portland, OR), 6-9pm west coast time for great tunes, guest DJ sets, high-fives, swag giveaways, and more. RSVP here | FB event here.

People Like Us (aka Vicki Bennett) presents two performances of audio and moving image on Saturday, September 13th at Monty Hall! We'll be treated to a solo piece and then People Like Us will be joined by M.C. Schmidt (Matmos) and Jason Willett for a collaborative performance. Tickets available here for $12, show starts at 8pm. FB event here.

Wish you could stuff WFMU into a doggie bag and take us with you to enjoy later? Consider your wish granted: WFMU offers tons of downloadable podcasts! Many of your favorite 'FMU shows are available in convenient MP3 form, and we also offer plenty of exclusive podcast-only shows to boot. Check out our podcast page!
Head back to the WFMU Home Page!
Listen on the Internet | Contact Us | Music & Programs | WFMU Home Page | Blog | Support Us | FAQ

Live Audio Streams: Flash | 128k MP3 | 32k MP3 | 20k Real | 20k Windows
© 2014 WFMU.
All rights reserved. Reproduction in whole or in part in any form or medium without express written permission of WFMU is prohibited.

Generated dynamically by KenzoDB, (C) 2000-2014 Ken Garson