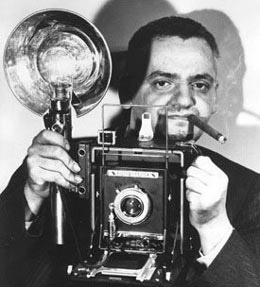 MORE NEWS FROM THE FREEFORM FRONT!

The WFMU Record Fair is coming your way: May 1-3 at the Brooklyn Expo Center in Greenpoint (79 Franklin St)! Luxuriate in a gigantic room filled wall-to-wall with LPs, 45s, CDs, videos, books, posters, collectibles and who knows what else! Oh wait, I know: special appearances by Danny Kroha (Demolition Doll Rods / Gories), Bambi Kino, Miriam, Olivia Neutron John, and more! Get $2 off admission with this coupon, be sure to check out the full schedule of events, and RSVP to the Facebook event.

WFMU celebrates the amazing UK indie pop label Sarah Records with two great events at Monty Hall, presented by DJ Trouble:
* Fri Apr 17 - screening of My Secret World - The Story of Sarah Records, Q&A to follow with Sarah co-founder Clare Wadd | SOLD OUT
* Sat Apr 18 - a night of music in the spirit of Sarah Records, with sets by The New Lines, Pale Lights, Ghost Gum, and DJ Keith D'Arcy | Tickets

On Tues Apr 21st and 28th (3-6pm), Brian Turner presents a two part special on Manchester legends, The Fall. Tune in to hear rare live recordings, interviews with former Fall members Stephen Hanley (4/21), Brix Smith Start, and Marc Riley (4/28), plus NYC's Spectre Folk plays a set of Fall covers live in studio (4/21).Don't miss it!

The Free Music Archive challenges you to make a fake movie trailer! Enter the FMA's Unreel Trailers Challenge: grab some public domain film footage, FMA music, and create a short video trailer for a movie that doesn't exist (yet). The deadline for submissions is May 8th and the winner will receive a fancy projector.

The WFMU documentary, Sex and Broadcasting, is coming to Cimmfest in Chicago on Apr 18th at the Logan Theater (11pm, tickets), and then on May 6th and 10th at the Montclair Film Festival right here in NJ (tickets). And if you're in Canada, we haven't forgotten about you! The film will be showing at the Canadian Week Music Festival in Toronto May 9th (1:30pm, tickets).

Record Fair in Brooklyn May 1-3?! I want to go to there, but how? Mass transit tips for those not accustomed to outer-borough travel: the closest subway to the Record Fair is the G train at Greenpoint Ave (less than 5 min walk to the Brooklyn Expo Center). Coming from Manhattan? Take the A train into Brooklyn and transfer to a Queens-bound G train at Hoyt-Schermerhorn (the L train will be down May 2-3).

Join WFMU at Monty Hall on Apr 28th for an evening of music celebrating the wide range of musical styles coming out of Cambodia in the '60s and '70s. Chhom Nimol of Dengue Fever performs the songs of Ros Serey Sothea, original members of Baksey Cham Krong and The Drakkar Band will play, and Sinn Sisamouth's grandson will perform his grandfather's beloved songs. Tickets here.

Coming up at Monty Hall next month and beyond:
Thurs May 7 - Object Collection live dubs the Steven Segal film Under Siege presented by Miniature Minotaurs | tickets
Sat May 9 - The Minus 5 / Steve Wynn & the Miracle 3 | tickets
Mon May 11 - Jessica Pratt | tickets
Thurs May 14 - Mac McCaughan (Superchunk) / The Flesh Wounds | tickets
Sat May 16 - Obnox / Uniform / Wilful Boys | tickets
Thurs May 21 - A screening of Revenge of the Mekons | tickets
Wed June 3 - The Woggles / Wyldlife / Sunshine & the Rain | tickets

Do you order stuff on Amazon? Don't worry, your secret is safe with us! Use this link when you shop, and a portion of the proceeds from your purchase will be donated to WFMU. Please note that Amazon lists us as "Auricle Communications," which is our grown-up, IRS official name.
Head back to the WFMU Home Page!
Listen on the Internet | Contact Us | Music & Programs | WFMU Home Page | Blog | Support Us | FAQ

Live Audio Streams: Flash | 128k MP3 | 32k MP3 | 20k Real | 20k Windows
© 2015 WFMU.
All rights reserved. Reproduction in whole or in part in any form or medium without express written permission of WFMU is prohibited.

Generated dynamically by KenzoDB, (C) 2000-2015 Ken Garson