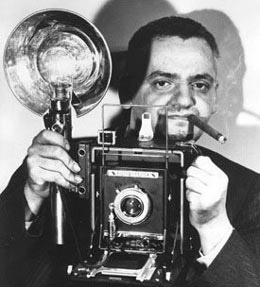 MORE NEWS FROM THE FREEFORM FRONT!

WFMU seeks a Managing Director to oversee the Free Music Archive: check out the full job posting here. We're looking for someone with online media experience, deep music knowledge, excellent writing skills, and more than a passing interest in copyright arcana to help us grow and expand the FMA. The deadline to apply is May 13th.

Hook yourself up to the Free Music Archive's Song of the Day feeding tube podcast! Subscribe here to get one amazing song from the FMA delivered to your device of choice each and every day. This week's podcast treats include songs by Half Japanese, Chris Forsyth, Orthotonics, and more!

Vendor tables for WFMU's 2014 Record Fair are selling out quickly! This year's fair is May 30th, 31st, and June 1st at the 69th Regiment Armory (68 Lexington Ave, NYC). If you are thinking about reserving a table to sell your wares at the fair, don't wait! Contact Chris M. to make sure you're in before table space is sold out.

Through June 6th: the Museum of Arts & Design is screening historic footage of punk and new wave bands playing in NYC clubs, 1975-80. Filmmakers Pat Ivers and Emily Armstrong shot amazing performances by the Dead Boys, DNA, John Cale, Lydia Lunch, Bad Brains, and more. For those not in the NYC area, lots of clips from the Go Nightclubbing archive have been posted online.

Where's my swag? Thanks again to everyone for an incredible 2014 Marathon! We have just begun the months-long process of mailing out swag to everyone who pledged (the more stuff you requested, the longer it will take), so thanks for your patience. If you made an unpaid pledge and never received a payment form, please contact Listener Services Honcho Joe McGasko here.

Attention, baseball fans: The Most Trusted Team in Sports Talk Radio Today wants to make your fan photos and videos part of an upcoming live video pre-game special edition of Sportsy Talk, when the best New York team faces the worst New York team. Click here to upload your baseball-related photos or videos (videos do not need to include sound), or go to the menu in the lower right of our either of our mobile apps and tap "Upload Pics & Videos," deadline is May 5th.

Join WFMU's Literary Guild for a reading and listener meet-up at KGB Bar (85 E. 4th St, Manhattan) on Wednesday, May 28th (7-9pm)! Hear poetry and prose from WFMU's esteemed writerly folk, including Dan Bodah, Jim the Poet, Bronwyn C., Kurt Gottschalk, Jesse Jarnow, Dave Mandl, and Amanda Nazario. The show is free, but there's a 2-drink minimum.
Head back to the WFMU Home Page!
Listen on the Internet | Contact Us | Music & Programs | WFMU Home Page | Blog | Support Us | FAQ

Live Audio Streams: Flash | 128k MP3 | 32k MP3 | 20k Real | 20k Windows
© 2014 WFMU.
All rights reserved. Reproduction in whole or in part in any form or medium without express written permission of WFMU is prohibited.

Generated dynamically by KenzoDB, (C) 2000-2014 Ken Garson