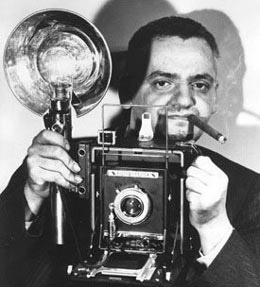 MORE NEWS FROM THE FREEFORM FRONT!

Multi-instrumentalist, throat-singer extraordinaire Arrington de Dionyso visits Airborne Event with Dan Bodah on Monday, Sept 22nd (9pm-mid). Arrington will perform a set with none other than lightning drummer Greg Saunier of Deerhoof. Don't miss it!

A lovely specimen of WFMU T-shirt has made its way into one of those internet videos making fun of record geeks: watch it here. (Seven Second Delay volunteer Gaby stars in the vid).


In case you missed it...
- Faye hosted a live set by pop heroes Jad Fair and Danielson: listen
- Michael Shelley interviewed songwriter/performer P.F. Sloan: listen
- And check out Tashi Dorji and Sir Richard Bishop recorded live at Monty Hall for Brian Turner's show: listen

Honk NYC! and Rob Weisberg of Transpacific Sound Paradise present a night of brass band insanity at Monty Hall on Oct 16th! Performers include PaKaVa It, Radio Kaizman, Chaotic Noise Marching Corps, and Environmental Encroachment. Tickets available here ($10). Monty Hall is located at 43 Montgomery St, Jersey City.

The Jersey City International Television and Film Festival takes over Monty Hall for a night of screenings on Saturday, Oct 18th. More details coming soon, but the fest is still accepting submissions, and you can visit this page for info.
The Velvet Underground's Nico is brought back to life by Tammy Faye Starlite, who will perform live at Monty Hall on Friday, Oct 17th! A recent New York Times review of Tammy's performance calls it "howlingly funny." WFMU's own Chris T. will interview "Nico" and plenty of songs shall be sung during this outrageous theatrical event. Tickets $10.

Got a beater parked in your driveway? WFMU seeks donations of used vehicles from any state in the U.S. and in any state of disrepair. It's a great way to help your favorite freeform radio station earn a few bucks, while you get a tax write-off (and extra driveway space). Call 1-855-WFMU-CAR (855-936-8227) to arrange for vehicle pick-up (it's free).
Head back to the WFMU Home Page!
Listen on the Internet | Contact Us | Music & Programs | WFMU Home Page | Blog | Support Us | FAQ

Live Audio Streams: Flash | 128k MP3 | 32k MP3 | 20k Real | 20k Windows
© 2014 WFMU.
All rights reserved. Reproduction in whole or in part in any form or medium without express written permission of WFMU is prohibited.

Generated dynamically by KenzoDB, (C) 2000-2014 Ken Garson