WFMU's News From the Freeform Front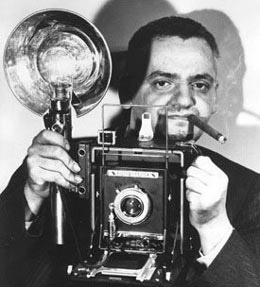 MORE NEWS FROM THE FREEFORM FRONT!
WFMU returns to Barcelona's amazing Primavera Sound Festival on Friday, May 24 and Saturday, May 25th! The festival's official USA radio partner has been carrying full on live sets live from sunny Spain that in the past have included Glenn Branca, Grinderman, Sonic Youth, Codeine, The Pop Group, Demdike Stare, The Monochrome Set, Marianne Faithfull, Einsturzende Neubauten, Pavement, Pere Ubu, Wire, and many more, with archives available online and the FMA! This year's broadcasts happen from 3pm to Midnight both days, artist schedule TBA, but confirmed Swans, Nurse With Wound, Hot Snakes, Orchestre Poly Rhythmo de Cotonou, Four Tet, Omar Souleyman! Stay tuned!
He was blind, dressed in ancient Viking regalia, and slept on 6th Avenue during the 1950s. And he was a musical genius. Louis Hardin was known as Moondog, and Irwin and guest Robert Scotto celebrate the birthday of the majestic pioneer on May 22 from 3-4pm (Eastern). Hear recordings of strange sounds and exotic beauty from the 1950s to the 1990s, including unreleased material. Scotto wrote the first full-length biography of Moondog in 2008, and the second edition is being published in May.
Space is the Place on Brian Turner's show Tuesday, June 4th 3-6pm with a visit from longtime Sun Ra Arkestra members Marshall Allen (alto sax) and Danny Ray Thompson (baritone sax)! They'll be playing live, joined by Ed Wilcox on drums and vocals, Jerry Mayall (both longtime members of Temple of Bon Matin) on upright bass, plus electronic music pioneer Charles Cohen. This newly-expanded, active working band has evolved out of Wilcox's five European tours with Allen, a marathon set promised!
In case you missed it, Dave the Spazz (with guests Matt Fiveash and Gaylord Fields) paid tribute to the late George Jones on May 2nd for three hours, featuring hits, more hits, some misses, oddball 45s, live stuff, rare stuff, songs you've never heard of, songs you'll never forget, songs you've heard a hundred thousand times, the songs that smell like the inside of a whiskey bottle, the songs that remind you that's it's 3am and you're talking to a Fred Flintstone jelly bean jar Says Dave: a tribute to the greatest singer living or dead. Playlist / Listen
Head back to the WFMU Home Page!
Listen on the Internet | Contact Us | Music & Programs | WFMU Home Page | Blog | Support Us | FAQ

Live Audio Streams: Flash | 128k MP3 | 32k MP3 | 20k Real | 20k Windows
© 2013 WFMU.
All rights reserved. Reproduction in whole or in part in any form or medium without express written permission of WFMU is prohibited.

Generated dynamically by KenzoDB, (C) 2000-2013 Ken Garson