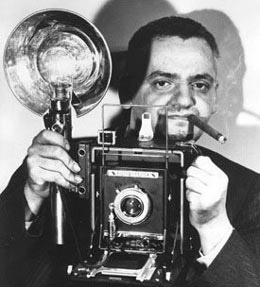 MORE NEWS FROM THE FREEFORM FRONT!

Join Give the Drummer Radio's Amanda Nazario for a listener meet-up and Simpsons-watching party at Nitehawk Cinema in Williamsburg on Monday, Sept 14th (doors 8pm, screening 10pm). Commentary/heckling is welcome, perhaps even required. RSVP here.

Join WFMU's Literary Guild for a reading and listener meet-up at the Red Room above KGB Bar (85 E. 4th St, Manhattan) on Friday, Sept 18th (6pm)! Hear poetry and prose from WFMU's esteemed writerly cabal, including Gaylord Fields, Cheyenne Hohman, Nate K., Dave Mandl, Scott McDowell, Chris M., DJ Stashu, and Chris T. The show is free, but there's a 2-drink minimum. RSVP here.

In case you missed it...
- Faye hosted a live set by power-pop band All Dogs: listen
- Marty McSorley presided as Fox Millions Duo pummeled to infinity: listen
- Fort Worth, TX, band Complete hoogie boogied all over Brian Turner's show: listen
- Chicago veterans Eleventh Dream Day visited Joe Belock's Three Chord Monte: listen
- Worship the mirror ball to Evan "Funk" Davies' annual Disco Dance Party: listen

Where else but WFMU could you hear World Champion Pro Wrestler Ric Flair and the Soul Queen of New Orleans Irma Thomas in one incredible show? Tune in Saturday Sept 12th (3-6pm), as Todd-o-phonic Todd interviews both superstars in one action-packed radio extravaganza.

Many WFMU radio sessions and past Monty Hall shows can be experienced through WFMU's Vimeo portal. Just added:
- The Ribeye Brothers at Monty Hall, July 17th
- Brian Dewan at Monty Hall, Aug 8th
- Pat Byrne's Prove It All Night variety show from Aug 29th

Did you know that HUNDREDS of amazing songs by great bands who performed live at WFMU are available to download on the Free Music Archive? If that wasn't enough, team FMA recently organized all of WFMU's incredible live sets into collections by DJ so you can easily find your way to great live music performed on your favorite shows. Huzzah!

Coming up at Monty Hall:
Sun Sept 13 - The Pandoras / Palmyra Delran | tickets
Thurs Sept 17 - Thurston Moore Band / Clay Rendering | tickets
Fri Sept 18 - Screening of the documentary Salad Days: 1980-1990, A Decade of Punk in Washington, DC - tickets
Sat Sept 19 - The Feelies | SOLD OUT
Thurs Sept 24 - Blake Schwarzenbach / Jared Hart | tickets
Fri Sept 25 - Downtown Soulville Soul Sock Hop and live broadcast with Mr. Fine Wine | tickets $5 at the door
Sat Oct 3 - Reggae Night with Jerry Harris, Teddy Brown, Trevor Flowers, and Ska Johnson | tickets
Thurs Oct 15 - Honk! NYC in NJ International Brass Band Mayhem | tickets
Sat Oct 17 - Wreckless Eric | tickets
Thurs Oct 22 - Kylesa / Inter Arma / Indian Handcrafts / Irata | tickets
Fri Oct 23 - The Ex with Ken Vandermark / $75 Dollar Bill | tickets
Sat Oct 24 - People Like Us presents Citation City (U.S. Premiere) | tickets
Thurs Nov 5 - Todd Barry | tickets
Sat Nov 21 - The Flamin' Groovies | tickets

Save your favorite songs, albums, radio show episodes, and post comments like the wind by joining WFMU's Friendship Society! Once you sign up for an account, our world will be your oyster. As a bonus, you can finally trash that dog-eared notebook full of band names like "Creepoid" and "Rancid Hell Spawn."

Let your freak flag fly! Join the scores of intelligent and good-looking WFMUers featured in our Listener Gallery on Flickr! Just send us a pic of yourself sporting your WFMU duds to pictures [at] wfmu [dot] org.
Head back to the WFMU Home Page!
Listen on the Internet | Contact Us | Music & Programs | WFMU Home Page | Blog | Support Us | FAQ

Live Audio Streams: Flash | 128k MP3 | 32k MP3 | 20k Real | 20k Windows
© 2015 WFMU.
All rights reserved. Reproduction in whole or in part in any form or medium without express written permission of WFMU is prohibited.

Generated dynamically by KenzoDB, (C) 2000-2015 Ken Garson