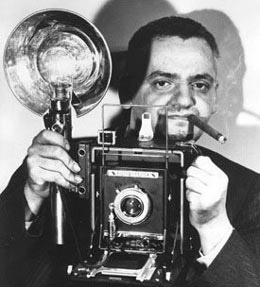 MORE NEWS FROM THE FREEFORM FRONT!

Join WFMU's Literary Guild for a reading and listener meet-up at the Red Room above KGB Bar (85 E. 4th St, Manhattan) on Saturday, Dec 5th (8pm)! Hear poetry and prose from WFMU's esteemed writerly cabal, including Chris T., DJ Stashu, Amanda Nazario, Chris M., H. Faye Kahn, Scott McDowell, Bronwyn C., and Dan Bodah. The show is free, but there's a 2-drink minimum. RSVP here.

If you weren't able to make it to Monty Hall last month to see the Ex perform live with Ken Vandermark, then you're in luck! We've just posted video of the incredible performance on WFMU's Vimeo page, and you can now download audio of the set on the Free Music Archive.

In case you missed it...
- Gaylord Fields hosted a live set by Jersey City indie pop band Sunshine & the Rain: listen
- Morricone Island celebrated Ennio Morricone's 87th birthday with an hour-long special: listen
- French black metal group Mortífera brought their signature "depressive" sound to Wm Berger's My Castle of Quiet: listen
- San Francisco glam band Dancer played a live set on The Evan "Funk" Davies show: listen
- Joe McGasko presented a 3-hr-long special on raga rock: listen

Coming up at Monty Hall:
Sat Nov 28 - Prove It All Night with Pat Byrne featuring Ike Ufomadu, Ashley Brooke Roberts, and Music from Désir Decir | tickets $5 at the door
Sat Dec 5 - Rocket From the Tombs / EZTV | tickets
Sat Dec 12 - The Real Kids / Baby Shakes / Wyldlife | tickets
Sat Jan 16 - Laura Cantrell / Michael Shelley | tickets

The Free Music Archive is raising funds this month that will be put toward improving the site. Help the FMA meet its goal! Consider making a donation to keep the great free sounds coming, and you can also snag the FMA's awesome new t-shirt.

Check out the ever-growing Flickr collection of online photos that are all somehow designated as being WFMU related. Feast your eyeballs on adorable furry creatures from our recent Mascot Contest! And don't miss our Listener Gallery, full of good-looking folks sporting their WFMU duds in glamorous and compromising settings! Got a great pic of yourself in fashionable WFMU gear? Send it to us at pictures [at] wfmu [dot] org and we'll proudly post it to our gallery.

Keep us in the will! Consider making a bequest to WFMU in your trust or will. It's easy and flexible, allowing you to support a cause you believe in for years to come. Check this page for details and sample language you can add to your will.
Head back to the WFMU Home Page!
Listen on the Internet | Contact Us | Music & Programs | WFMU Home Page | Blog | Support Us | FAQ

Live Audio Streams: Flash | 128k MP3 | 32k MP3 | 20k Real | 20k Windows
© 2015 WFMU.
All rights reserved. Reproduction in whole or in part in any form or medium without express written permission of WFMU is prohibited.

Generated dynamically by KenzoDB, (C) 2000-2015 Ken Garson