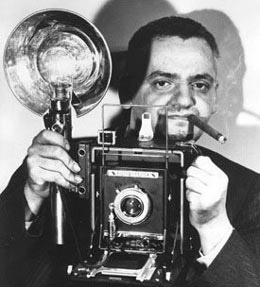 MORE NEWS FROM THE FREEFORM FRONT!
We made it! Thanks to the many listeners, volunteers, and WFMU staffers who made our 2014 Fundraising Marathon a massive success! By Monday at 245pm, we reached our goal! Thanksfully, we can now resume doing what passes as 'normal programming' at WFMU! Electronic payment forms will be sent out to anybody who made an unpaid pledge in the next few days, and paper bills will be mailed next week. And if you missed out on the action, you can still make a pledge right here.
If you missed out on WFMU's Marathon Finale live band karaoke party with the Hoof & Mouth Sinfonia (or even if you want to re-live the magic), the archive and playlist have been posted here. We've even archived the video stream of the performance: part 1 | part 2. What a night!
Version 4.0.1 of the free WFMU iOS app has been released! Click here to get it (or search for "WFMU" in the app store). New features include iPad compatibility, support for WFMU's video feeds, and more. Works for iOS 7 or later.


WFMU returns once again to Austin, Texas during the annual SXSW Festival for a daytime party at Beerland! on Saturday, March 15th at 2pm Eastern (1pm Central for those in town) with a dynamite nonstop afternoon of beer-and-BBQ fueled rock! On tap: Protomartyr, Spray Paint, Obnox, Buck Biloxi and The Fucks, Guerilla Toss, Pampers! Liz Berg and Brian Turner will be hosting the broadcast live from the club, which is at 711 Red River in central Austin. It's not an official SXSW event, so no badges, but the best part is that it's FREE to the public, so those in town for the festival should get there early, or tune in to WFMU, the place where there are no lines (or $6 ATM fees).

Find your sharpie: it's time to mark your calendar and the back of your hand! The WFMU Record Fair is moving to the spring this year! The fair will be held at the 69th Regiment Armory on Lexington Ave, NYC, this May 30th, 31st, and June 1st.
Yes Virginia, you CAN donate Bitcoin to the WFMU Fundraiser. Our Address is: 1CK6zWh7k8M74X9NSDz3YkwKap4jpwbsjg . After you've made your donation, email Station Manager Ken from this page to collect your swag.
Head back to the WFMU Home Page!
Listen on the Internet | Contact Us | Music & Programs | WFMU Home Page | Blog | Support Us | FAQ

Live Audio Streams: Flash | 128k MP3 | 32k MP3 | 20k Real | 20k Windows
© 2014 WFMU.
All rights reserved. Reproduction in whole or in part in any form or medium without express written permission of WFMU is prohibited.

Generated dynamically by KenzoDB, (C) 2000-2014 Ken Garson