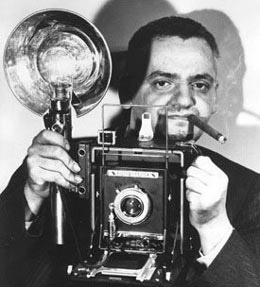 MORE NEWS FROM THE FREEFORM FRONT!

Will your pet be named WFMU's mascot for a full year?
Make a pledge of any amount to WFMU this October and enter your furry (or feathered or scaled) friend into our first-ever mascot contest! Be sure to tell us your pet's name in the pledge comments, and upload a photo of your pet here. Don't miss out on the new swag, including our Under(water) Dog T-shirt and Illuminati Cat T-shirt!
Singles Going Steady Week returns! From Monday October 20th to Sunday October 26th, most WFMU DJs will be paying tribute to the little records with the (mostly) big holes. Tune in for seven days of seven inch records, as we celebrate our imaginary fundraiser and mascot contest this October.

Need a manicure and a drink? Join Ken and Frangry (and maybe Andy and Michele) for a Seven Second Delay and Shut Up Weirdo Listener Meet-Up at Beauty Bar in Manhattan (231 E. 14th St), on Tuesday, Oct 28th (7:30pm)! Details and RSVP here.

Songstress Mia Doi Todd performs live on This is the Modern World with Trouble, Tues Oct 28th (9am-noon). Mia visited WFMU most recently in 2011 (tracks here on the FMA) and this time around, we expect to hear songs from her lovely new record "Floresta."
Get ready for Halloween: stuff your face with candy corn, squeeze into that sexy nurse getup, and take a stroll through WFMU's graveyard of Halloween-themed specials from years past... Bill Kelly - listen | Dave the Spazz - listen | Rex - listen | Terre T - listen | Ken - listen

The WFMU documentary, "Sex and Broadcasting," will premiere at the DOC NYC Film Festival, on Saturday November 15th at 5pm. Tickets for the premiere are sold out, but a second festival showing has been added for Monday November 17th at 3:15pm. Both showings are at the IFC Center on 6th Ave and West 4th Street. Details and tickets here. Click on the time for the showing to buy tickets.

Want to see all of the adorable pets who have already been entered into WFMU's Mascot Contest? What kind of question is that, of course you do! This is the internet! Check out our Mascot Contest gallery, and if your pet isn't in there, make a pledge pronto!

Dan Bodah of Airborne Event presents a night of music at Monty Hall featuring Tom Carter (Charalambides) / Pat Murano (No Neck Blues Band) and Hallock Hill on Sunday, Nov 2nd. The show starts at 7pm, and tickets are $12.

Cleveland artpunk group X_X performs live at Monty Hall on Sunday, Dec 7th at 7pm! Opening acts will be electro/psych weirdos Blues Control and the remains of NYC noiseniks Sightings, Silk Purse. Tickets $10 | FB event
Head back to the WFMU Home Page!
Listen on the Internet | Contact Us | Music & Programs | WFMU Home Page | Blog | Support Us | FAQ

Live Audio Streams: Flash | 128k MP3 | 32k MP3 | 20k Real | 20k Windows
© 2014 WFMU.
All rights reserved. Reproduction in whole or in part in any form or medium without express written permission of WFMU is prohibited.

Generated dynamically by KenzoDB, (C) 2000-2014 Ken Garson