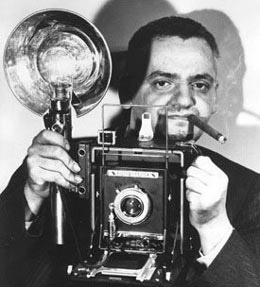 MORE NEWS FROM THE FREEFORM FRONT!
Thanks to the many listeners, volunteers, and WFMU staffers who made our 2015 Fundraising Marathon a massive success! We hit the goal a mere 32 hours late thanks to post-marathon pledging. Thank you to the greatest community of listeners a radio station could ever dream of! Electronic payment forms were already sent out and paper bills will be sent out this week to anybody who made an unpaid pledge. If you have any questions or concerns about your pledge, please contact Listener Services Honcho Joe McGasko here. And if you missed out on the action, you can still make a pledge right here.

Saturday April 4th from 3-6pm Todd-O-Phonic Todd is honored to host one of the greatest shouters in rock'n'roll history, none other than Gerry Roslie of The Sonics. In recent years The Sonics place in rock'n'roll and popular culture has only been elevated. The Sonics will be performing at Irving Plaza on April 8th and The Stone Pony on April 9th to support their new album, "This Is The Sonics," on Revox Records.
If you missed out on WFMU's Marathon Finale live band karaoke party with the Hoof & Mouth Sinfonia (or even if you want to re-live the magic), the archive and playlist have been posted here | listen. What a night!

The Free Music Archive challenges you to take a well-known piece of classical music and make it cool again (or weirder, or slower, or whatever you want)! Just rework/remix/redo any composition in the public domain and make it your own. Check out the Masters Remastered challenge details here and submit your entries here by April 3rd. The winner gets a Moog Etherwave Theramin!

Join WFMU at Monty Hall on Apr 28th for an evening of music celebrating the wide range of musical styles coming out of Cambodia in the '60s and '70s. Chhom Nimol of Dengue Fever performs the songs of Ros Serey Sothea, original members of Baksey Cham Krong and The Drakkar Band will play, and Sinn Sisamouth's grandson will perform his grandfather's beloved songs. Tickets here.

Don't miss WFMU Movie Night on April 2nd, featuring a screening of Peter Watkins' 1967 film "Privilege." Presented by Rich Hazelton of Inflatable Squirrel Carcass, this great rock 'n' roll film stars Paul Jones (sang "Do Wah Diddy Diddy" with Manfred Mann), and Jean Shrimpton (helped introduce the miniskirt). Upon initial release, the national theatre circuit in England would not show the film due to its "immoral nature." Tickets here.
Head back to the WFMU Home Page!
Listen on the Internet | Contact Us | Music & Programs | WFMU Home Page | Blog | Support Us | FAQ

Live Audio Streams: Flash | 128k MP3 | 32k MP3 | 20k Real | 20k Windows
© 2015 WFMU.
All rights reserved. Reproduction in whole or in part in any form or medium without express written permission of WFMU is prohibited.

Generated dynamically by KenzoDB, (C) 2000-2015 Ken Garson