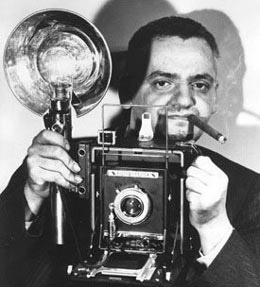 MORE NEWS FROM THE FREEFORM FRONT!

Cleveland artpunk group X_X (members of Electric Eels/Mirrors/Rocket From the Tombs) performs live at Monty Hall on Sunday, Dec 7th at 7pm, presented by Brian Turner! Opening acts will be psych duo Blues Control and the remains of NYC noiseniks Sightings, Silk Purse. Tickets $10 | FB event

Just because we play a bunch of hippie noise doesn't mean we can't celebrate Black Friday like the rest of 'em! Follow your materialistic instincts to the WFMU Store: new items just added! Woof Moo zip hoodies (limited qtys!), Radio Zombie and Alley Cat T-shirts, messenger bags, night lights, stickers, and more!

Attention Free Music Archive users and fans: we want to know how you use the site, what you love and hate about it, and how you think we can make all your FMA dreams come true! Fill out this survey and help us make the FMA a better place.

Doing your holiday shopping on Amazon? Don't worry, your secret is safe with us! Use this link when you shop, and a portion of the proceeds from your purchase will be donated to WFMU. Please note that Amazon lists us as "Auricle Communications," which is our grown-up, IRS official name.

Join WFMU's Literary Guild for a reading and listener meet-up in the Red Room at KGB Bar (85 E. 4th St, Manhattan) on Saturday, Dec 13th (6:30pm)! Hear poetry and prose from WFMU's esteemed writerly cabal, including Nate Knaebel, Andy Theodorou, Chris T., Chris M., David Suisman, and Kurt Gottschalk. The show is free, but there's a 2-drink minimum. RSVP here.

Coming up at Monty Hall:
Thurs 12/4 - Film night: Jeff Krulik's Led Zeppelin Played Here | tickets
Fri 12/5 - The great Seven Second Delay money hunt | 7:30pm, $5 at the door
Sun 12/7 - X_X, Blues Control, Silk Purse | tickets
Sat 12/13 - Rye Coalition (DVD release), Black Wail | tickets
Sat 12/20 - Pat Byrne presents Prove It All Night | 9pm, $5 at the door

Got a beater parked in your driveway? WFMU seeks donations of used vehicles from any state in the U.S. and in any state of disrepair. It's a great way to help your favorite freeform radio station earn a few bucks, while you get a tax write-off (and extra driveway space). Call 1-855-WFMU-CAR (855-936-8227) to arrange for vehicle pick-up (it's free).
Head back to the WFMU Home Page!
Listen on the Internet | Contact Us | Music & Programs | WFMU Home Page | Blog | Support Us | FAQ

Live Audio Streams: Flash | 128k MP3 | 32k MP3 | 20k Real | 20k Windows
© 2014 WFMU.
All rights reserved. Reproduction in whole or in part in any form or medium without express written permission of WFMU is prohibited.

Generated dynamically by KenzoDB, (C) 2000-2014 Ken Garson