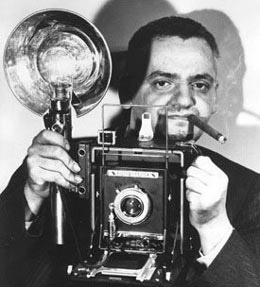 MORE NEWS FROM THE FREEFORM FRONT!
WFMU's 91.1 FM signal is off the air due to a power outage in West Orange, NJ, as of Friday December 19th at 5:55pm. While we wait for PSE&G to get the juice flowing again, all of our streams are working just fine (listen: MP3 | Pop-Up), and our signals at 90.1 FM and 91.9 FM are also at full power.
In case you missed it...
- Jeffrey Davison interviewed UK folk legend Vashti Bunyan: listen
- Sleaford Mods layered barking vox on top of punk-infused beats on Infinite Distortion: listen
- And check out a live set by Canadian indie stalwarts Sloan on the Evan "Funk" Davies show: listen

Traveling this holiday season? Don't forget to pack some WFMU audio onto your device of choice. WFMU offers tons of downloadable podcasts! Many of your favorite 'FMU shows are available in convenient MP3 form, and we also offer plenty of exclusive podcast-only shows to boot. Check out our podcast page!

WFMU seeks donations of used (but not damaged) record collections to fill holes in our library and to use for our next Record Fair. Unload your unwanted vinyl and get a tax write-off: everybody wins! Contact Chris M. if you're seeking the path to enlightenment through the disposal of worldly pleasures. And, you know, a tax break.

Coming up at Monty Hall:
Mon 1/12 - Radiohole presents the smashed hit Myth (or Maybe Meth?) with special guests Not Blood Paint | tickets $12
Thurs 1/15 - WFMU Movie Night: screening of Danger Diabolik, presented by Fabio | tickets $7

Want to lighten your tax burden or rack up some extra karma points before the end of 2014? Consider making a year-end donation to WFMU! All donations to WFMU are tax-deductible, and may be redeemed for extra credit at the end of the semester.

Doing your holiday shopping on Amazon? Don't worry, your secret is safe with us! Use this link when you shop, and a portion of the proceeds from your purchase will be donated to WFMU. Please note that Amazon lists us as "Auricle Communications," which is our grown-up, IRS official name.

Get a tax credit for your beater before 2014 is over! WFMU seeks donations of used vehicles from any state in the U.S. and in any state of disrepair. It's a great way to help your favorite freeform radio station earn a few bucks, while you get a tax write-off (and extra driveway space). Call 1-855-WFMU-CAR (855-936-8227) to arrange for vehicle pick-up (it's free).
Head back to the WFMU Home Page!
Listen on the Internet | Contact Us | Music & Programs | WFMU Home Page | Blog | Support Us | FAQ

Live Audio Streams: Flash | 128k MP3 | 32k MP3 | 20k Real | 20k Windows
© 2014 WFMU.
All rights reserved. Reproduction in whole or in part in any form or medium without express written permission of WFMU is prohibited.

Generated dynamically by KenzoDB, (C) 2000-2014 Ken Garson