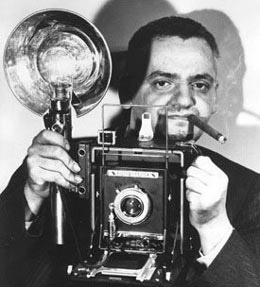 MORE NEWS FROM THE FREEFORM FRONT!

Attention smartphone zombies: the Free Music Archive recently released new mobile apps for both iOS and Android (or search "FMA" in the App Store / Play Store). Grab the app and bask in the sweet sounds of 86,000 free songs! Explore music by genre and check out hand-picked mixes until your thumbs go raw.

From the WFMU Facebook page: find out which records Lightning Bolt snagged during a recent trip to Amoeba Hollywood, learn about Ennio Morricone's first western film score in decades (Quentin Tarantino has something to do with it), and get hipped to WFMU's record of the day. For even more goodies from WFMU on FB every day, head on over to our page and hook yourself up to our feeding tube.

Art punk legends the Mekons drop by Todd-o-phonic Todd's show on Saturday, Aug 8th (3-6pm)! Hot off the heels of select tour dates in the U.S., and recently featured in the excellent documentary, Revenge of the Mekons, the band visits WFMU for a live set.
Check out this video footage of Toronto electronic trio Doomsquad performing live at Monty Hall recently. The band members are all siblings, and their sound will appeal to fans of '70s/'80s downtown NYC underground disco like Konk or anyone who digs dark, dancey grooves.

Coming up at Monty Hall:
Sat Aug 1 - Pat Byrne presents Prove It All Night Variety Show | tickets $5 at the door
Sat Aug 8 - The Idiosyncratic World of Brian Dewan | tickets
Sun Sept 13 - The Pandoras | tickets
Sat Sept 19 - The Feelies | Tickets
Fri Sept 25 - Downtown Soulville Soul Sock Hop and live broadcast with Mr. Fine Wine | tickets $5 at the door
Thurs Oct 15 - Honk! NYC in NJ International Brass Band Mayhem | tickets
Fri Oct 23 - The Ex with Ken Vandermark | tickets
Sat Oct 24 - People Like Us presents Citation City (U.S. Premiere) | Tickets

Take us with you: WFMU offers tons of downloadable podcasts! Many of your favorite 'FMU shows are available in convenient MP3 form, and we also offer plenty of exclusive podcast-only shows to boot. Check out our podcast page!
Remember that song you heard us play last week that went "Badda-ba-padda-ba-doomp-pa-shloobey"? And remember how you missed the DJ back-announce the name of the artist who did it? WFMU's Time Search page is just what you've been waiting for! All you have to do is input the day and time you heard that song, and the time search page will point you to the playlist, or possibly even to a link to hear it again! Try it right now!

Where's my swag? We are in the middle of the months-long process of mailing out swag to everyone who pledged to our 2015 Marathon (the more stuff you requested, the longer it will take), so thanks for your patience. If you made an unpaid pledge and never received a payment form, please contact Listener Services Honcho Joe McGasko here.
Head back to the WFMU Home Page!
Listen on the Internet | Contact Us | Music & Programs | WFMU Home Page | Blog | Support Us | FAQ

Live Audio Streams: Flash | 128k MP3 | 32k MP3 | 20k Real | 20k Windows
© 2015 WFMU.
All rights reserved. Reproduction in whole or in part in any form or medium without express written permission of WFMU is prohibited.

Generated dynamically by KenzoDB, (C) 2000-2015 Ken Garson