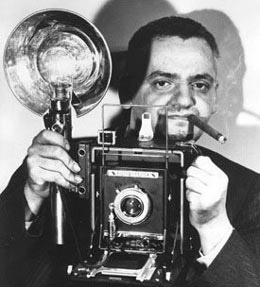 MORE NEWS FROM THE FREEFORM FRONT!
WFMU's new Winter and Spring Schedule is now in effect and runs until June 2nd, 2014. The one exception is Tom Scharpling's Tuesday night slot, which Mr. Dave Hill takes over on January 7th. Some old shows have returned and some new people join our dysfunctional radio famille. Take a gander here as well, to see a long, ugly version that includes hosts' show descriptions.

Follow your materialistic instincts to the WFMU Store: new items just added! From our Biker and Turntable T-shirts to 45 adapters, LP slipmats, global domination bags, and postcard flexis, you're sure to find a great gift for that special freeform radio fan in your life! Orders placed by Dec 13th will arrive in time for Chrimbus.

Hearty thanks to all of the record dealers, volunteers, and eager shoppers who made WFMU's 2013 Record Fair a success! We also want to thank Shannon & the Clams, Liquor Store, Blowfly, Jeffrey Lewis & the Rain, and Al Gori and his Home-Spun Merry-Go-Round for entertaining the masses. Props to our own Mr. Record Fair, Chris M., for wrangling such a fun weekend. Dates for our 2014 Record Fair have not yet been set, but the event will be held sometime in the spring.
WFMU was in Barcelona this past summer for our 5th broadcast of the Primavera Sound Festival! The festival's official USA radio partner has been carrying full on live sets from Spain and in case you missed your fave act, most of the broadcast is archived to stream here and some are downloadable via FMA! This year's live sets included Nurse With Wound, Hot Snakes, Orchestre Poly Rhythmo de Cotonou, Jesus and Mary Chain, Daniel Johnston, Tinariwen, Mulatu Astatke, Om, Neurosis, Omar Souleyman, Wu-Tang Clan and more!

Wish you could stuff WFMU into a doggie bag and take us with you to enjoy later? Consider your wish granted: WFMU offers tons of downloadable podcasts! Many of your favorite 'FMU shows are available in convenient MP3 form, and we also offer plenty of exclusive podcast-only shows to boot. Check out our podcast page!
Head back to the WFMU Home Page!
Listen on the Internet | Contact Us | Music & Programs | WFMU Home Page | Blog | Support Us | FAQ

Live Audio Streams: Flash | 128k MP3 | 32k MP3 | 20k Real | 20k Windows
© 2013 WFMU.
All rights reserved. Reproduction in whole or in part in any form or medium without express written permission of WFMU is prohibited.

Generated dynamically by KenzoDB, (C) 2000-2013 Ken Garson