Intimate electronics, bad poetry, tender murk, and tired humans making the best of it. Features live sound collaging, too.

August 2, 2019: Cate Le Bon live @ 11am!

Listen to this show:

Pop‑up player! | Add or read comments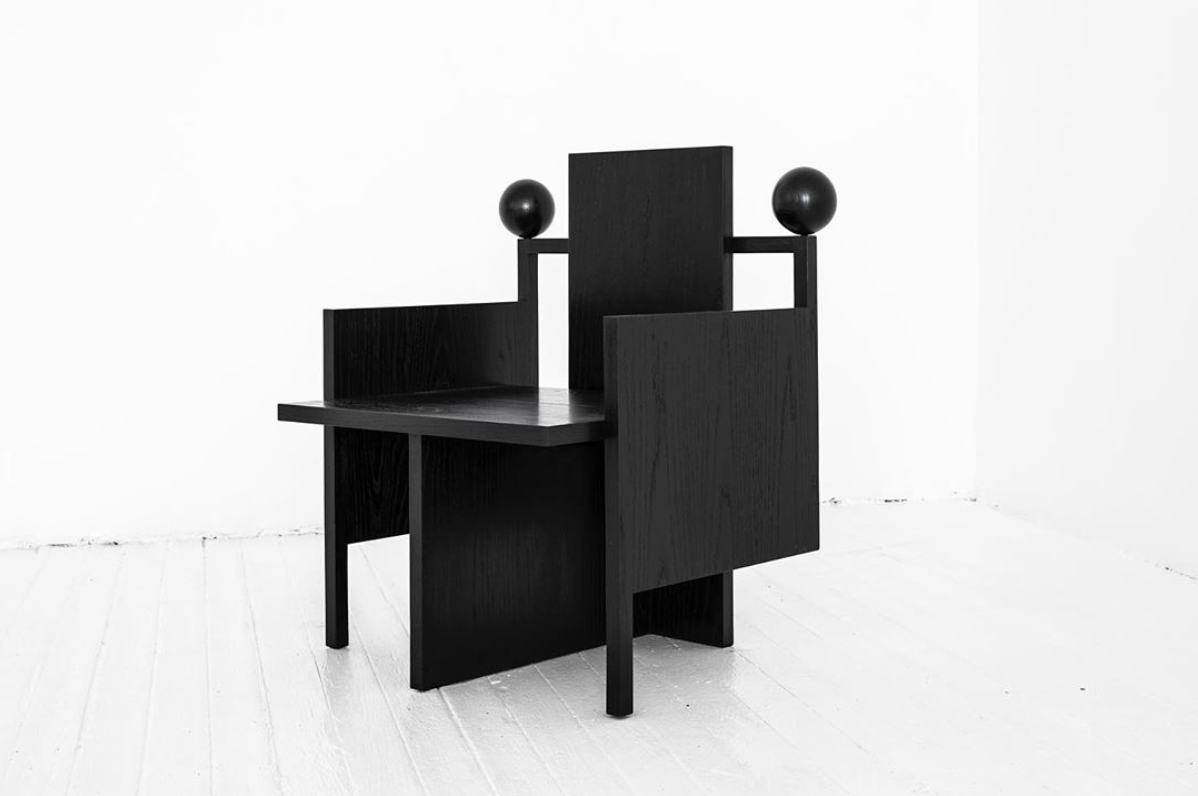 Cate Le Bon built a chair inspired by her latest album, 'Reward',
which we'll hear 5 tracks from today.
This session was recorded live at WFMU on July 25 and engineered by Scott Williams and Oliver Miles.
See Cate Le Bon's tips for building a chair below:
https://www.interviewmagazine.com/music/cate-le-bon-teaches-reward-chair
Artist
Track
Album
Approx. start time
Jane Weaver
H>A>K
Loops In the Secret Society
0:00:00 (Pop‑up)
Shintaro Sakamoto
This World Should Be More Wonderful
Lets Dance Raw
0:03:55 (Pop‑up)
Colleen
One Warm Speak
A Flame My Love, A Frequency
0:09:10 (Pop‑up)
TINT
Six Sides
Ricochet Screen
0:13:51 (Pop‑up)
White Fence
It's Confusing When You Wake Up
Family Perfume Vol 2
0:17:07 (Pop‑up)
Harry Nilsson
Are You Sleeping?
The Point!
0:19:14 (Pop‑up)
Cate Le Bon
Waterfalls (Paul McCartney)
live on RNZ
0:21:48 (Pop‑up)
Spires That In The Sunset Rise
Before Dawn
Ancient Patience Wills It Again Part II
0:32:36 (Pop‑up)
Novortj DsorDNE
Tristi di Rabbia
0:39:02 (Pop‑up)
Kitchen and the Plastic Spooons
Ice Cream To God
Screams To God
0:43:36 (Pop‑up)
DRINKS
Pink or Die
Hippo Lite
0:48:54 (Pop‑up)
Nun
Another Year
The Dome
0:51:55 (Pop‑up)
B Boys
I Want
Dudu
0:56:37 (Pop‑up)
Taiwan Housing Project
Charitable Fiend
Sub-Language Trustees
1:07:47 (Pop‑up)
w/ SADAF
Tiny Engine
History of Heat
1:05:38 (Pop‑up)
Fist of Facts
First Strike
Fugitive Vesco
1:09:17 (Pop‑up)
Care Of The Cow
Cemetery
Dogs' Ears Are Stupid
1:16:40 (Pop‑up)
Cate Le Bon
We Might Revolve
Live on WFMU's Surface Noise with Joe McGasko - May 9, 2016
1:20:03 (Pop‑up)
HTRK
Look What's Been Done
Nostalgia
1:28:30 (Pop‑up)
Emerson Kitamura
Lam Phloen Salab Khonsawan Bassline
The Countryside Is Great
1:35:55 (Pop‑up)
Colleen
Lighthouse
Captain of None
1:40:02 (Pop‑up)
Laetitia Sadier
Summertime
The Trip
1:45:53 (Pop‑up)
Félicia Atkinson
You Have To Have Eyes
The Flower and the Vessel
1:47:56 (Pop‑up)
w/ Jessica Pratt
Poly Blue
Quiet Signs
1:50:53 (Pop‑up)
w/ Letha Rodman Melchior
Messala
Mare Australe
1:54:14 (Pop‑up)
w/ Marja Ahti
Coastal Inversion
Vegetal Negatives
1:55:53 (Pop‑up)
w/ TINT
Six Sides
1:56:54 (Pop‑up)

Cate Le Bon live on WFMU, engineered by Scott Williams and Oliver Miles

Dylan on drums / pads,
Steve on bass,
Alex on piano,
Euan on sax, guitar
Cate on vocals / guitar
all participate on back vocals
Cate Le Bon
Home To You
live on WFMU (recorded 7.25.19)
1:59:19 (Pop‑up)
Cate Le Bon
Daylight Matters
live on WFMU (recorded 7.25.19)
2:04:20 (Pop‑up)
Cate Le Bon
You Don't Love Me
live on WFMU (recorded 7.25.19)
2:09:36 (Pop‑up)
Cate Le Bon
The Light
live on WFMU (recorded 7.25.19)
2:11:51 (Pop‑up)
Cate Le Bon
Mothers Mothers Magazines
live on WFMU (recorded 7.25.19)
2:16:43 (Pop‑up)
Os Novos Baianos
Colegios de Aplicacao
2:25:35 (Pop‑up)
The Marvellettes
Strange I Know
2:26:32 (Pop‑up)
Ghosts of Dance
Sunset Across Kyoto
Walking Through Gardens
2:33:48 (Pop‑up)
Kikagaku Moyo
Can You Imagine Nothing?
2:36:08 (Pop‑up)
Walking Through Gardens
Ghosts of Dance
2:45:40 (Pop‑up)
Bill Withers
You
+'Justments
2:47:46 (Pop‑up)
Bobby Womack
Fact Of Life / He'll Be There When The Sun Goes Down Medley
2:53:11 (Pop‑up)
Prince
I Wish U Heaven
2:59:19 (Pop‑up)