Double-Dip Recess with Roger and Amanda: Playlist from July 27, 2019
<-- Previous playlist | Back to Double-Dip Recess with Roger and Amanda playlists | Next playlist -->
---

July 27, 2019: With a LIVE SET from the Pop Ups!!!!!

Listen to this show:

Pop‑up player! | Add or read comments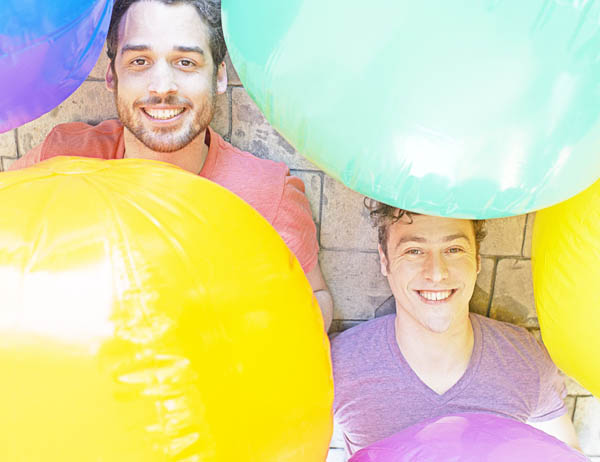 THE POP UPS are Jacob Stein and Jason Rabinowitz, joined today by Kenneth Salters on drums. We LOVE their album Giants of Science, released in 2018, which garnered them their most recent of several Grammy nominations. The Pop Ups are pleased to announce their new story "Jukebox Joyride," a tale of time travel and music through the ages, available now from Audible Originals.
More info here:
thepopups.com
Artist
Track
Album
Comments
Approx. start time
Alan Singley & Pants Machine
I Don't Know Where to Start
0:00:00 (Pop‑up)
Fatcat and Fishface
My Mother's Locked Out of the House
0:03:43 (Pop‑up)
Eggy Pop
Candy in My Breakfast Burrito
0:06:03 (Pop‑up)
Baby Gramps
Medley of Heartwarming Worm Songs
0:08:06 (Pop‑up)
Gunnar Madsen
Diet of Worms
0:10:23 (Pop‑up)
Best Coast
When You Wish Upon a Star
0:20:48 (Pop‑up)
David Bowie
The Laughing Gnome
0:22:05 (Pop‑up)
The Pop Ups
excerpt: "Time Travelling Villains"
Jukebox Joyride (Audible Original)
0:25:01 (Pop‑up)
Kiddie Au-Go-Go
The Hokey Pokey
0:26:44 (Pop‑up)
Stevie Wonder
1-2-3 Sesame Street
0:29:05 (Pop‑up)
Secret Agent 23 Skidoo & the Asheville Symphony
Mozartistic
0:31:12 (Pop‑up)
Randy Kaplan
The Derby Ram
0:34:15 (Pop‑up)

THE POP UPS LIVE ON WFMU!!!
Jason Rabinowitz - vox, guitar
Jacob Stein - vox
Kenneth Salters - drums

Engineered by Dave Amels here at WFMU
The Pop Ups
Excerpt #1 from Jukebox Joyride (live!)
The Pop Ups
Excerpt #2 from Jukebox Joyride (recorded!)
The Pop Ups
Robot Dance
0:56:57 (Pop‑up)
The Pop Ups
Bug Out
1:01:52 (Pop‑up)
The Pop Ups
Meteor Dinosaur
1:09:17 (Pop‑up)
The Pop Ups
Synthesizer
1:16:24 (Pop‑up)
Bob McAllister (Wonderama)
Exercise!
1:23:31 (Pop‑up)
Altered Images
Happy Birthday
1:24:35 (Pop‑up)
Jerry Nelson
The Ladybugs Picnic (12)
1:27:56 (Pop‑up)
Apple and Onion
Water Song
1:28:33 (Pop‑up)
Walter Martin
Marco Polo
1:31:38 (Pop‑up)
Turkey Anderson
Marco Cannonball Polo
1:32:20 (Pop‑up)
Loudon Wainwright III
Swimming Song
1:34:05 (Pop‑up)
Courtney Barnett
Aqua Profunda
1:36:29 (Pop‑up)
Kermit
The Rainbow Connection
40th anniversary of the Muppet Movie--it's in theatres July 30!!!
1:38:33 (Pop‑up)
Amy Spanger
I Wanna Rock
1:47:10 (Pop‑up)
Anita Harris
Dream a Little Dream of Me
1:49:26 (Pop‑up)
Burl Ives
Mr Rabbit
1:54:43 (Pop‑up)
Marais & Miranda
Song of the Rocks
1:56:31 (Pop‑up)
Hopalong Andrew
Outside
1:56:45 (Pop‑up)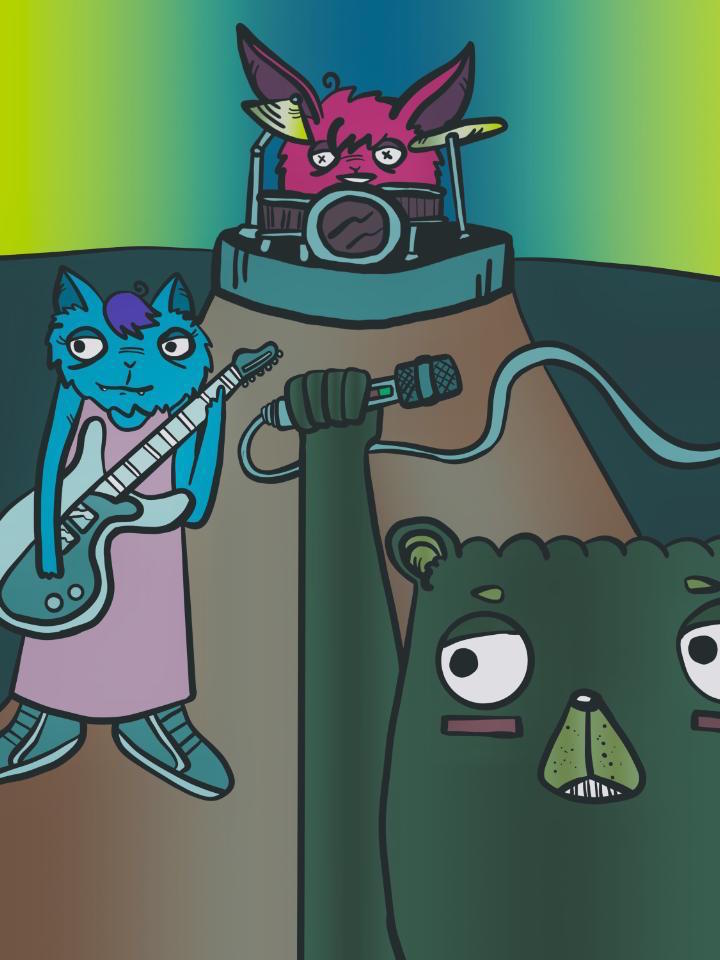 Animal band by Serena.
Email your original art to doubledip@wfmu.org to have it featured!
<-- Previous playlist
| Back to
Double-Dip Recess with Roger and Amanda playlists
|
Next playlist -->
RSS feeds for Double-Dip Recess with Roger and Amanda:

Playlists feed |

MP3 archives feed
|
E-mail Amanda
,
E-mail Roger
|
Other WFMU Playlists
|
All artists played by Double-Dip Recess with Roger and Amanda
|
---
Listen on the Internet
|
Contact Us
|
Music & Programs
|
WFMU Home Page
|
Support Us
|
FAQ
Live Audio Streams:
Pop-up
|
128k AAC
|
128k MP3
|
32k MP3
|
32k Windows
---