Double-Dip Recess with Roger and Amanda: Playlist from March 9, 2019
<-- Previous playlist | Back to Double-Dip Recess with Roger and Amanda playlists | Next playlist -->
---
Upcoming events:
Sat. Mar 7th, 9am - 11am: Roger, Amanda, and their Co-Host Yvonne


Sat. Mar 14th, 9am - 11am: The Double-Dip Duo with Co-Host Greg H.

---

March 9, 2019: 2019 WFMU MARATHON WEEK 1, with co-host SHEILA B.!!!

Listen to this show:

Pop‑up player! | Add or read comments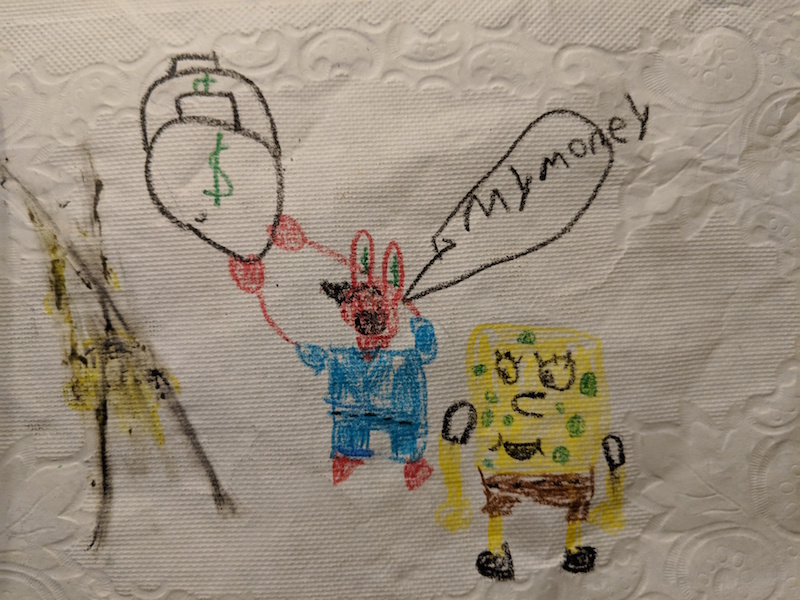 Thanks to Ken H. for today's art.
Email your original art to doubledip@wfmu.org to have it featured!
Artist
Track
Album
Comments
Images
Approx. start time
Melodica Guys
William Tell Overture
0:00:00 (Pop‑up)
Dave Sewelson
"Spring" from Frog and Toad are Friends by Arnold Lobel
We All Read, You All Listen: Double-Dip Recess's 2019 WFMU marathon premium!
Anyone who pledges $75 or more to this show during the marathon will receive this premium CD! 22 WFMU people read 22 amazing kids' stories, their way. Art by the main dude, listener EL.
0:03:18 (Pop‑up)
Liam Lynch
Two Frogs
0:06:18 (Pop‑up)
The Heights
Bubblegum
0:07:49 (Pop‑up)
Rockabye Baby
Girls
WIN THIS! 20 dollars or more gets you in the running!
0:18:27 (Pop‑up)
Music for Aardvarks
Mighty Milo
0:19:39 (Pop‑up)
Kimzilla
Sick by Shel Silverstein
We All Read, You All Listen: Double-Dip Recess's 2019 WFMU marathon premium!
0:21:57 (Pop‑up)
Anything Muppets (Sesame Street)
Listen to the Bells
0:23:28 (Pop‑up)
Jarebear
Freedom Song
WIN THIS NOW!
0:39:51 (Pop‑up)
Ivor Cutler
Good Morning, How Are You, Shut Up!
0:41:11 (Pop‑up)
Smack Dab
Do What You Oughta Do
0:42:19 (Pop‑up)
Bob Dorough (Schoolhouse Rock)
Three Is A Magic Number
0:57:36 (Pop‑up)
Sheila B.
Sarah Cynthia Sylvia Stout Would Not Take the Garbage Out
We All Read, You All Listen: Double-Dip Recess's 2019 WFMU marathon premium!
1:00:05 (Pop‑up)
Beats and Rhymes
Pizza Party
1:03:31 (Pop‑up)
Dean Jones
Snail Mail
WIN THIS NOW!!!
1:13:43 (Pop‑up)
Barry Louis Polisar
Me and You
1:16:25 (Pop‑up)
Blazer Fresh
Get Your Money Right
1:18:36 (Pop‑up)
Alvin and the Chipmunks
Refugee
1:30:25 (Pop‑up)
Danny Weinkauf feat. Kai Weinkauf
Champion of the Spelling Bee
1:33:26 (Pop‑up)
The Chips
Rubber Biscuit
1:35:39 (Pop‑up)
Rockabye Baby
Yellow Submarine
WIN THIS!!!
1:47:27 (Pop‑up)
The Rutles
Piggy in the Middle
1:48:54 (Pop‑up)
Diana Ross
When We Grow Up
1:52:42 (Pop‑up)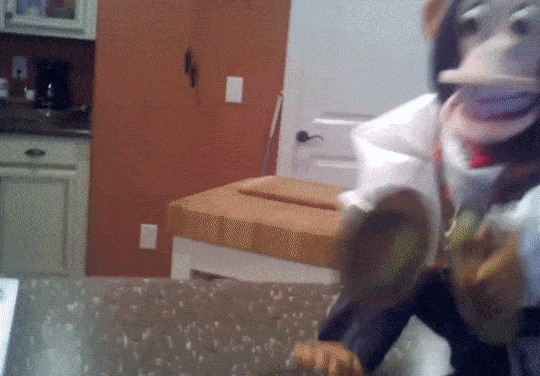 <-- Previous playlist
| Back to
Double-Dip Recess with Roger and Amanda playlists
|
Next playlist -->
RSS feeds for Double-Dip Recess with Roger and Amanda:

Playlists feed |

MP3 archives feed
|
E-mail Amanda
,
E-mail Roger
|
Other WFMU Playlists
|
All artists played by Double-Dip Recess with Roger and Amanda
|
---
Listen on the Internet
|
Contact Us
|
Music & Programs
|
WFMU Home Page
|
Support Us
|
FAQ
Live Audio Streams:
Pop-up
|
128k AAC
|
128k MP3
|
32k MP3
|
32k Windows
---