Ridgewood Radio with David Weinstein: Playlist from May 2, 2018
Ridgewood Radio features concert recordings by adventurous bands and experimental musicians and restored archival tapes from private and institutional collections captured at venues large and small across the five boroughs of New York. It is produced by David Weinstein and Outpost Artists Resources operating out of the Ridgewood section of Queens, NY, where you'll find more yellow bricks than on the road to Oz and the cemetery of your choice is never more than a few blocks from home.
<-- Previous playlist | Back to Ridgewood Radio with David Weinstein playlists | Next playlist -->
---

May 2, 2018: Ball of Strings

Listen to this show:

Pop‑up player! | Add or read comments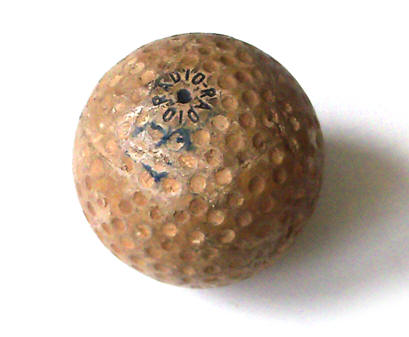 The Radio Golf Ball was introduced in 1910 by the Worthington Golf Ball Company "with an allegedly radium-laced core" and was advertised as, "The Ball of Mystery that never loses life or shape due to its inherent radioactive properties."
Artist
Track
Album
Label
Year
Comments
Arnold Dreyblatt
E-Bow Blues
The Sound of One String
Table Of The Elements
1998
Malawi Mouse Boys
Kulira Kwambewa (The Crying of the Mouse)
Forever is 4 U
Omnivore Records
2016
Ridgewood Radio Theme https://lovesupportunite.org
Music behind DJ:
Orchestra of Excited Strings
House of Twang
The Adding Machine
Cantaloupe Music
2002
Music behind David W comments. Arnold Dreyblatt's project, this track with Danny Tunick and Mark Stewart.
Invite The Spirit (Charles K. Noyes, Jim O'Rourke, Sang-Won Park)
Live Set (excerpts)
Roulette Series
Roulette Intermedium
27-Oct-96
Excerpts from a freely improvised session with guitarist O'Rourke sitting in for original member Henry Kaiser, Park on kayageum and ajeng (Korean zither-like chordophones plucked or played with string or wooden bows), and Noyes on percussion.
Paul Metzger
Live Set
Fire Over Heaven Series
Outpost Artists Resources
22-Apr-18
Metzger, modified 23-string banjo. Series curated by Che Chen.
Yuko Fujiyama
Live Set (excerpt)
Roulette Series
Roulette Intermedium
22-Oct-93
Fujiyama on piano leading ensemble with Mark Feldman, violin; Phil Haynes, percussion; Erik Friedlander, cello
Shelley Hirsch & Uchihashi Kazuhisa
Improvisations
Duets
Innocent Records
2002
Hirsch, voice & electronics; Kazu, guitar & electronics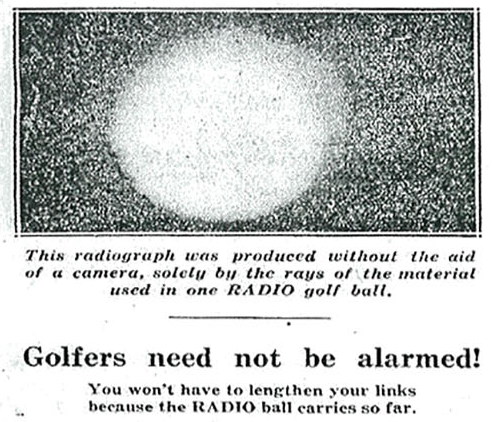 A patent was applied for in 1916 and assigned to the Radium Golf Ball Company of New York.
<-- Previous playlist
| Back to
Ridgewood Radio with David Weinstein playlists
|
Next playlist -->
RSS feeds for Ridgewood Radio with David Weinstein:

Playlists feed |

MP3 archives feed
|
E-mail David Weinstein
|
Other WFMU Playlists
|
All artists played by Ridgewood Radio with David Weinstein
|
---
Listen on the Internet
|
Contact Us
|
Music & Programs
|
WFMU Home Page
|
Support Us
|
FAQ
Live Audio Streams:
Pop-up
|
128k AAC
|
128k MP3
|
32k MP3
|
32k Windows
---