Nazario Scenario: Playlist from May 11, 2017
Two hours of rollicking delite: '60s jams, cartooniness, seriousness, sing-alongs, and Simpsons talk. P.dece.
<-- Previous playlist | Back to Nazario Scenario playlists | Next playlist -->
---

May 11, 2017: Spoonful Show Prelude (!!!) and other

Listen to this show:

Pop‑up player! | Add or read comments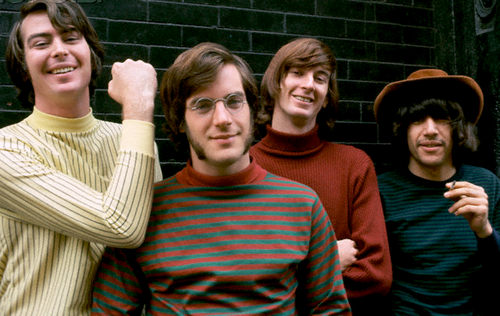 See Spoonful of Lovin' TOMORROW NIGHT at Monty Hall! It will be the most rollicking good time ever.
(* = new)


Artist
Track
Album
Label
Year
Format
Comments
New
Approx. start time
The Comateens
Summer in the City
John Sebastian (Sr.)
Malagueña
RCA Victor
7"
0:05:00 (Pop‑up)
The Mamas and the Papas
Creeque Alley
0:08:35 (Pop‑up)
The Lovin' Spoonful
Nashville Cats
0:12:20 (Pop‑up)
Les Paul & Mary Ford
How High the Moon
0:14:54 (Pop‑up)
Woods
Pushing Onlys
Sun and Shade
Woodsist
CD
*
0:17:22 (Pop‑up)
The Outta Sorts
The Trouble With Love
no label
7"
*
0:20:34 (Pop‑up)
Sammi Brown
Daydream
0:23:57 (Pop‑up)
The Lovin' Spoonful
Old Folks
0:26:12 (Pop‑up)
Sunwatchers
Wipe-Up
Sun Worship
no label
CD
*
0:38:32 (Pop‑up)
The Rock-afire Explosion feat. Beach Bear
Do You Love Me
0:41:22 (Pop‑up)
Grand Trine
Say It
Almost Ready
7"
0:43:36 (Pop‑up)
Ranch House
Chest Fever
s/t
CD
Thank you, Josh and Sherri!!!
*
0:47:16 (Pop‑up)
Bullet
White Lies, Blue Eyes
Big Tree
7"
0:50:22 (Pop‑up)
Happy Shahan
Everybody Wanta See the Elephant
0:53:09 (Pop‑up)
B.B. King
Summer in the City
0:55:34 (Pop‑up)
Neil Diamond
Solitary Man
1:06:06 (Pop‑up)
Sonny & Cher
I'm Gonna Love You
1:08:27 (Pop‑up)
The Troggs
There's Something About You
1:10:58 (Pop‑up)
The Fleetwoods
You Mean Everything to Me
1:13:36 (Pop‑up)
The Bee Gees
Daydream
1:16:06 (Pop‑up)
Maxine Brown
Darling Be Home Soon
1:18:28 (Pop‑up)
The Lovin' Spoonful
Coconut Grove
1:21:19 (Pop‑up)
The Lovin' Spoonful
Six O'Clock
1:23:59 (Pop‑up)
The Lovin' Spoonful
Voodoo In My Basement
1:35:58 (Pop‑up)
The Lovin' Spoonful
Darlin' Companion
1:39:18 (Pop‑up)
Amanda & Dennis
Interview with Dennis Diken of Spoonful of Lovin'!!!
1:41:14 (Pop‑up)
The Lovin' Spoonful
Full Measure
1:58:26 (Pop‑up)
The Gentrys
Brown Paper Sack
2:02:34 (Pop‑up)
The Fireballs
Bottle of Wine
2:04:30 (Pop‑up)
Englebert Humperdinck
Ten Guitars
2:06:21 (Pop‑up)
Tapiman
Hard Drive
Hard Drive
Guerssen
orig 1971
CD
2:09:06 (Pop‑up)
Fucked Up
Passacaglia
Year of the Snake
Tankcrimes
CD
*
2:11:48 (Pop‑up)
Danny Gatton
Simpsons theme
2:17:53 (Pop‑up)
Simpsons Time!
ep 61: A Streetcar Named Marge (Martin)
s4
2:22:31 (Pop‑up)
Madonna
Take a Bow
2:41:24 (Pop‑up)
The Pussycats
The Rider
Honeybeat: Groovy 60's Girl-Pop (V/A)
Real Gone
CD
*
2:51:02 (Pop‑up)
Gordon Lightfoot
Long Way Back Home
2:52:44 (Pop‑up)
The Lovin' Spoonful
Younger Generation
2:55:29 (Pop‑up)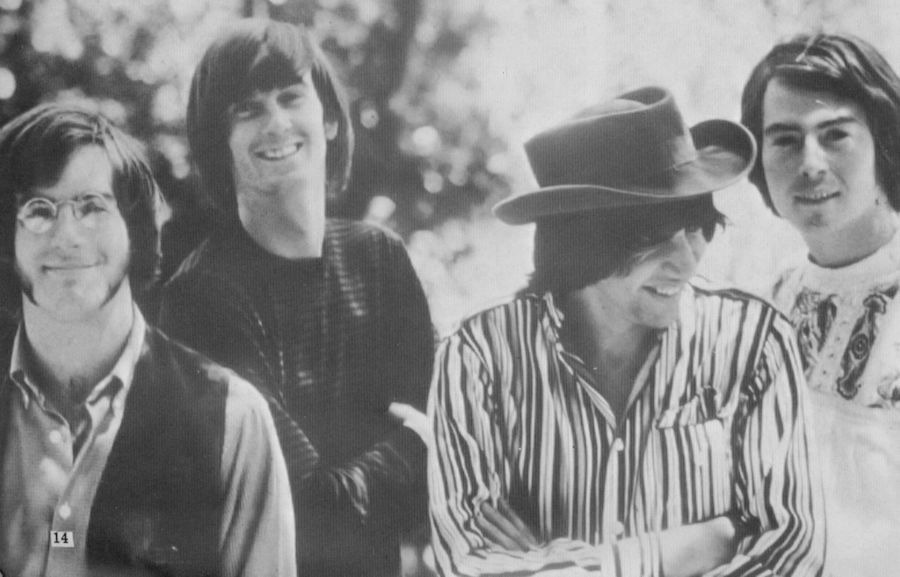 <-- Previous playlist
| Back to
Nazario Scenario playlists
|
Next playlist -->
RSS feeds for Nazario Scenario:

Playlists feed |

MP3 archives feed
|
E-mail Amanda
|
Other WFMU Playlists
|
All artists played by Nazario Scenario
|
---
Listen on the Internet
|
Contact Us
|
Music & Programs
|
WFMU Home Page
|
Support Us
|
FAQ
Live Audio Streams:
Pop-up
|
128k AAC
|
128k MP3
|
32k MP3
|
32k Windows
---