Music without words, words without music, and combinations therein. The freeform soundtrack for working, shirking, or twerking.

If you would like to receive an email with the schedule of what's playing on the Give The Drummer Radio webstream each day, subscribe here. It's only one email per day; you can check out previous emails by clicking on "View Letter Archive" at that link before subscribing if you wish. Never miss a Drummer show (especially mine!) again!


September 20, 2016: Live music from LET'S EAT GRANDMA!
As thick as thieves, as sharp as knives, as like-minded as twins, the wildly imaginative multi-instrumentalists Rosa and Jenny, both 17, met when they were 4 years old at their local nursery school in Norwich, England and have been inseparable ever since. The debut album "I, Gemini" was recently released on Transgressive Records and it's received accolades from Rolling Stone, NPR, Pitchfork, Spin, Fader and The New Yorker. Their music is danceable, occasionally creepy, and wonderfully weird; bringing to mind the sounds of Tricky, CocoRosie, and early Kate Bush. Hear Let's Eat Grandma live (exclusively at WFMU!) today at 8 am, then see them perform later today at Rough Trade in Brooklyn, or at Club Berlin in Manhattan on the 21st, and finally at Bar Le Ritz in Montreal on the 23rd.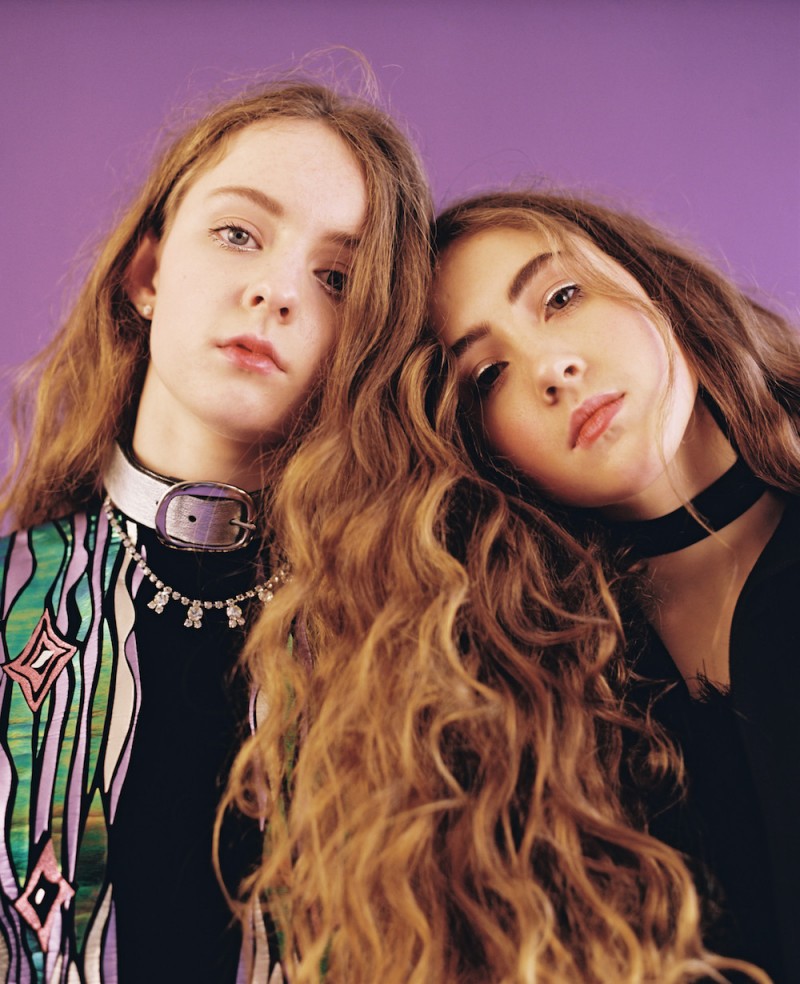 Jenny and Rosa
Photo by Francesca Allen
Listen to this show:

Pop‑up player!
Artist
Track
Album
Label
Year
Format
Comments
New / Special
Approx. start time
Ethernet
Dog Star
Opus 2
Kranky
2012
CD
0:00:00 (Pop‑up)
The Section (Vitamin String Quartet)
Idioteque
Enigmatic: The String Quartet Tribute To Radiohead
Vitamin
2003
CD
A Radiohead cover.
0:10:49 (Pop‑up)
Federico Durand
El Jardín Encantado (The Enchanted Garden)
A Través Del Espejo (Through The Mirror)
12k
2016
CD
0:15:40 (Pop‑up)
Laura Marling
Howl
Short Movie
Ribbon
2015
CD
0:19:38 (Pop‑up)
Lino Capra Vaccina
Ancient Adagio
Antico Adagio
Die Schachtel
2014
CD
Originally released in 1978.
0:24:38 (Pop‑up)
Mick Harvey
More And More, Less And Less (De Plus En Plus De Moins En Moins)
Delirium Tremens
Mute
2016
CD
A Serge Gainsbourg cover; additional vocals by Xanthe Waite.
*
0:34:40 (Pop‑up)
The Weather Station
Like Sisters
Loyalty
Paradise Of Bachelors
2015
CD
0:37:32 (Pop‑up)
Umberto
White Light
Alienation
Not Not Fun
CD
*
0:42:01 (Pop‑up)
Thumbscrew
Inevitable
Convallaria
Cuneiform
2016
CD
0:46:08 (Pop‑up)
Rhys Chatham, Jonathan Kane, DJ Elated System
Domestik Life
Septile
Ninja Tune
1998
CD
0:52:18 (Pop‑up)
Thor & Friends
White Sands
Thor & Friends
LM Dupli-Cation
2016
CD
*
0:57:06 (Pop‑up)
Music behind DJ:
Low
Hatchet (Optimimi Version) (Wing edit)
1:03:10 (Pop‑up)
The Bleu Forest
Story Of A Sort
The Bleu Forest
Gear Fab
2016
CD
Originally released in 1968
*
1:13:36 (Pop‑up)
Nick Cave & The Bad Seeds
Red Right Hand
Let Love In
Mute
1994
MP3
***
1:16:51 (Pop‑up)
Arctic Monkeys
Red Right Hand
Crying Lightning single
Domino
2009
MP3
A Nick Cave & The Bad Seeds cover.
***
1:23:05 (Pop‑up)
Giant Sand
Red Right Hand
Cover Magazine
Thrill Jockey
2001
MP3
A Nick Cave & The Bad Seeds cover.
***
1:27:30 (Pop‑up)
PJ Harvey
Red Right Hand
Peaky Blinders Series 2
2014
MP3
A Nick Cave & The Bad Seeds cover.
***
1:32:08 (Pop‑up)
Automatisme
Transport 3
Momentform Accumulations
Constellation
CD
*
1:34:57 (Pop‑up)
Crash Course In Science
Kitchen Motors
Crash Course In Science (box set)
Vinyl On Demand
45
1:40:30 (Pop‑up)
Dow Jones & The Industrials
Ladies With Appliances
Red Snerts: The Sound Of Gulcher
Gulcher
2001
CD
Various artists; originally released in 1981.
1:42:40 (Pop‑up)
Lene Lovich
New Toy
New Toy 12"
Stiff
1981
12"
1:44:52 (Pop‑up)
Lizzy Mercier Descloux
All The Same
Zulu Rock
Light In The Attic
2016
CD
Originally released in 1984.
*
1:48:18 (Pop‑up)
Raging Fyah
Dash Wata
Everlasting
Dub Rockers / VP Records
2016
CD
1:53:04 (Pop‑up)
Acayouman
Si Ou Kadje Moin
Digital Zandoli
Diggers Digest / Heavenly Sweetness
2016
CD
Various artists.
*
1:57:13 (Pop‑up)
Music behind DJ:
Low
Hatchet (Optimimi Version) (Wing edit)
2:00:47 (Pop‑up)



Let's Eat Grandma live on WFMU
Recorded September 19, 2016, engineered by Mario Santana

Rosa: vocals, keyboards, xylophone
Jenny: vocals, keyboards, mandolin, recorder, saxophone

You can download this live session at the Free Music Archive!


Let's Eat Grandma
Eat Shiitake Mushrooms
(Live on WFMU)
2016
WAV
2:09:59 (Pop‑up)
Let's Eat Grandma
Sink
(Live on WFMU)
2016
WAV
2:15:32 (Pop‑up)
Let's Eat Grandma
Deep Six Textbook
(Live on WFMU)
2016
WAV
2:20:01 (Pop‑up)
Let's Eat Grandma
Welcome To The Treehouse, Pt. I
I, Gemini
Transgressive
2016
MP3
2:25:40 (Pop‑up)
Let's Eat Grandma
Welcome To The Treehouse, Pt. II
I, Gemini
Transgressive
2016
MP3
2:28:37 (Pop‑up)
Anna von Hausswolff
Mountains Crave
Ceremony
Other Music Recording Co.
2013
CD
2:33:04 (Pop‑up)
Blueblut
Bondage
Hurts So Gut
Austromechana
2014
CD
Thereminist Pamelia Stickney of Blueblut will play live on my show next week!
2:36:49 (Pop‑up)
Hypnotic Brass Ensemble
Party Started
Hypnotic Brass Ensemble
Honest Jons
2009
CD
2:40:04 (Pop‑up)
Las Kellies
Sugar Beat
Friends & Lovers
Fire
2016
CD
*
2:46:21 (Pop‑up)
The Slits
Shoplifting
The John Peel Sessions
Hux / BBC Worldwide
2011
CD
This version recorded on September 19, 1977.
2:50:20 (Pop‑up)
The Chills
Pink Frost
Kaleidescope World
Caputred Tracks / Flying Nun
2016
CD
*
2:52:04 (Pop‑up)
Music behind DJ:
Low
Hatchet (Optimimi Version) (Wing edit)
2:55:49 (Pop‑up)