100% Whatever with Mary Wing: Playlist from June 19, 2016
Music without words, words without music, and combinations therein. The freeform soundtrack for working, shirking, or twerking.

If you would like to receive an email with the schedule of what's playing on the Give The Drummer Radio webstream each day, subscribe here. It's only one email per day; you can check out previous emails by clicking on "View Letter Archive" at that link before subscribing if you wish. Never miss a Drummer show (especially mine!) again!

<-- Previous playlist | Back to 100% Whatever with Mary Wing playlists | Next playlist -->
---

June 19, 2016: The ocean doesn't care; the waves will curl our hair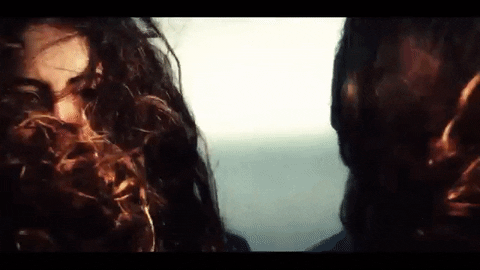 (Image borrowed from Let's Eat Grandma's Deep Six Textbook video.)
Listen to this show:

Pop‑up player!
(* = new, *** = "Three of a Kind" covers segment)


Artist
Track
Album
Label
Year
Format
Comments
New / Special
Approx. start time
Mary Lattimore
Ferris Wheel, January
At The Dam
Ghostly International
2016
LP
*
0:00:00 (Pop‑up)
Let's Eat Grandma
Deep Six Textbook
I, Gemini
Transgressive
2016
MP3
0:13:12 (Pop‑up)
Kate Bush
The Fog
The Sensual World
Columbia
1989
LP
0:19:09 (Pop‑up)
She Keeps Bees
Is What It Is
Eight Houses
Future Gods
2014
CD
0:24:23 (Pop‑up)
Barbara Morgenstern
Teil Für Teil
Fjorden
Monika
2000
CD
0:27:30 (Pop‑up)
Monk Parker
Oh Cousin
Live on 100% Whatever with Mary Wing, July 12, 2015
2015
WAV
Download this song and the entire set from the Free Music Archive!
0:31:14 (Pop‑up)
Blossom Dearie
Winchester In Apple Blossom Time
Et Tu Bruce, Vol. VIII
Daffodil
1984
LP
0:38:32 (Pop‑up)
Mary Margaret O'Hara
Keeping You In Mind
Miss America
KOCH / EMI-Capitol
1996
CD
Originally released in 1988.
0:42:20 (Pop‑up)
Nina Simone
You Can Sing A Rainbow
This Record Belongs To __________
Light In The Attic
2015
CD
Various artists.
0:46:54 (Pop‑up)
Britta Phillips
Landslide
Luck Or Magic
Double Feature
2016
CD
A Fleetwood Mac cover.
*
0:50:12 (Pop‑up)
Leichtmetall
Im Klimawandel
Wir Sind Blumen
Karaoke Kalk
2006
CD
0:53:52 (Pop‑up)
Dusty Trails
Dusty Trails Theme
Dusty Trails
Atlantic
2000
WAV
0:57:13 (Pop‑up)
Music behind DJ:
Dusty Trails
Dusty Trails Theme
Dusty Trails
Atlantic
2000
WAV
1:01:29 (Pop‑up)
ABBA
Fernando
Arrival
Polar
1976
MP3
***
1:12:38 (Pop‑up)
Wreckless Eric & Amy Rigby
Fernando
Two-Way Family Favourites
Southern Domestic
2010
CD
An ABBA cover.
***
1:16:51 (Pop‑up)
Wing
Fernando
Dancing Queen By Wing
self-released
2005
CD
An ABBA cover.
***
1:20:56 (Pop‑up)
Johnny Mathis
99 Miles From L.A.
Feelings
CBS
1975
LP
1:25:33 (Pop‑up)
Harri Lake
Don't Let The Sun Shine
Dark Light
self-released
2011
MP3
1:29:20 (Pop‑up)
The Chameleons UK
Nostalgia
What Does Anything Mean? Basically
Blue Apple Music UK
2009
MP3
Originally released in 1985.
1:33:15 (Pop‑up)
David Bowie
Absolute Beginners (Full Length Version)
Absolute Beginners EP
Parlophone
2007
MP3
Originally released in 1986.
1:38:45 (Pop‑up)
Woods
The Other Side
City Sun Eater In The River Of Light
Woodsist
2016
CD
*
1:46:36 (Pop‑up)
Deerhoof
I Don't Want To Set The World On Fire
The Magic
Polyvinyl
2016
CD
An Ink Spots cover.
*
1:50:34 (Pop‑up)
I Know I'm An Alien
I Am Hobo Shaman
Still Alien, Still Dreaming (I Am Hobo Shaman)
self-released
2016
CD
*
1:52:36 (Pop‑up)
Munehiro Narita
White Rabbit
Psyche De Loid
New Records / Guerssen
2016
CD-R
A Jefferson Airplane cover; originally released in 2014.
*
1:56:11 (Pop‑up)
Music behind DJ:
Dusty Trails
Dusty Trails Theme
Dusty Trails
Atlantic
2000
WAV
1:59:20 (Pop‑up)
Sunwatchers
Moonchanges
Sunwatchers
Castle Face
2016
CD
*
2:12:18 (Pop‑up)
Belly
Red
King
Sire
1995
CD
2:20:29 (Pop‑up)
Sleater-Kinney
Bury Our Friends
No Cities To Love
Sub Pop
2015
CD
2:24:10 (Pop‑up)
Horse Lords
Bending To The Lash
Interventions
Northern Spy
2016
CD
*
2:27:43 (Pop‑up)
The Fuzz
Golden Cage
Golden Cage / This Is The Feeling 7"
Genjing
2014
45
2:34:29 (Pop‑up)
The B-52's
There's A Moon In The Sky (Called The Moon)
The B-52's
Warner Bros.
1979
LP
2:37:39 (Pop‑up)
The Fall
Various Times
It's The New Thing / Various Times 7"
Superior Viaduct
2016
45
On clear cobalt blue vinyl; originally released in 1978.
*
2:42:20 (Pop‑up)
Kondi Band
Belle Wahallah (Boddhi Satva Remix)
Belle Wahallah
Strut
2016
CD-R
*
2:48:09 (Pop‑up)
Swallow
Soca Take Over
Party In Space
Charlie's
1983
LP
2:53:23 (Pop‑up)
Music behind DJ:
Dusty Trails
Dusty Trails Theme
Dusty Trails
Atlantic
2000
WAV
2:57:29 (Pop‑up)
<-- Previous playlist
| Back to
100% Whatever with Mary Wing playlists
|
Next playlist -->
RSS feeds for 100% Whatever with Mary Wing:

Playlists feed |

MP3 archives feed
|
E-mail Mary Wing
|
Other WFMU Playlists
|
All artists played by 100% Whatever with Mary Wing
|
---
Listen on the Internet
|
Contact Us
|
Music & Programs
|
WFMU Home Page
|
Support Us
|
FAQ
Live Audio Streams:
Pop-up
|
128k AAC
|
128k MP3
|
32k MP3
|
32k Windows
---