Zzzzzzero Hour with Bill Mac: Playlist from October 4, 2014
Lullabies and reveilles. Something for the late nighters and early risers.
<-- Previous playlist | Back to Zzzzzzero Hour with Bill Mac playlists | Next playlist -->
---

October 4, 2014: Shhhhh… It's WFMU'sh Fall Shilent Fund Raisher! Shay no more!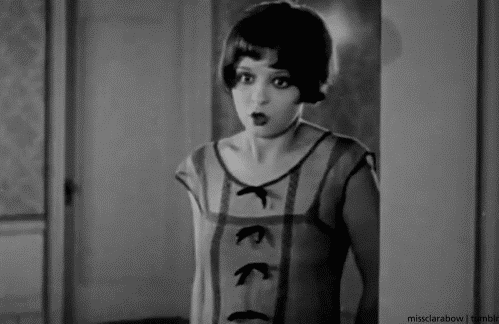 Y'all know me. I'm the curator for your Friday night and Saturday morning personal entertainment, making purdy noise come out of whatever new/old fangled technology you put your ear to. We're looking for a little bit of help from you again, our peerless benefactors - if you want FMU to stay alive, then ante up! Chief sez my goal for the month is 1500 smackeroos – that's dollars US. For that you get the head, the tail, the whole damn thing. Make sure that your donations are directed to Bill Mac's Zzzzzzero Hour …. As Quint likes to say, "bad fish"!
Listen to this show:

Pop‑up player!
|
Add or read comments
(* = new)


Artist
Track
Album
Label
New
Approx. start time
Felix Kubin mit Mitch & Mitch
Too Much Light, Too Many Suns
Bakterien & Batterien
Gagarin
*
0:00:00 (Pop‑up)
Fatal predictions
Duo Inmortales
Tributo a Pentagram
Hueso
*
0:05:51 (Pop‑up)
FattyDL
Dos Gardenias
In the Wild
Ninja Tune
*
0:07:36 (Pop‑up)
Prince Rupert's Drops
Death March
Climbing Light
Beyond Beyond Beyond
*
0:15:03 (Pop‑up)
Caribou
Can't Do Without You
Our Love
Merge
*
0:18:57 (Pop‑up)
Carlos Molina
Karabali
Voodoo Party Vol 2
University of Vice
*
0:22:33 (Pop‑up)
Hossam Ramzy
Samba Train to Cairo
Sabla Tolo IV: Tak Raka Takum
Arc Music
*
0:25:41 (Pop‑up)
Owl Glitters
Dervishes
Alchemical Tones
Hcb
*
0:29:52 (Pop‑up)
Residents
Saint Nix
Residue of the Residents
Superior Viaduct
*
0:36:25 (Pop‑up)
Music behind DJ:

Organs in Orbit
0:39:46 (Pop‑up)
Avec Le Soleil Sortant de sa Bouche
Super Pastiche Fantastique
Zubberdust
Constellation
*
0:51:08 (Pop‑up)
Laetitia Sadier
Echo Port
Something Shines
Drag City
*
0:56:59 (Pop‑up)
Edvard Graham Lewis
Straight into the Corner
All Over
Editions Mego
*
1:01:31 (Pop‑up)
Music behind DJ:

Organs in Orbit
1:03:38 (Pop‑up)
Sun ra and His Intergalactic Infinity Orchestra
Have You Heard the Latest News from Neptune
In the orbit of ra
Strut
*
1:11:19 (Pop‑up)
Noel Akchote
Gioite voi col Canto
Gesualdo Madrigals for Five Guitars
Blue Chopsticks
*
1:16:52 (Pop‑up)
Michael Gira
Love Will save You
Solo Acoustic
Young God
1:19:53 (Pop‑up)
Willis Earl Beal
Questions
Experiments in Time
None
*
1:23:44 (Pop‑up)
Mieskuoro Huutajat
Kolme on Miehella on Pahoa
10th Anniversary Concert
Bad Vugum
1:29:03 (Pop‑up)
Ivo Robic & the Song Masters
Morgen
Echoes of germany
Fantastic Voyage
*
1:31:35 (Pop‑up)
Jacqueline Taieb & ABC All Stars
7H Du Soir
The Best Place to Go Go
Munster
*
1:33:48 (Pop‑up)
Jeremy Spencer
Can You Hear The Song
The World In Her Heart
1:37:34 (Pop‑up)
The Rollo Treadway
Kidnapped
The Rollo Treadway
self released
1:40:02 (Pop‑up)
Brother Jt
Black Lemonade
Lo Bias Hi Noise
Summersteps
*
1:42:34 (Pop‑up)
Chapa Mamba
No Tempo Da Vovo
Chapa Mamba
Transfusao Noise
*
1:44:41 (Pop‑up)
Music behind DJ:

Organs in Orbit
1:47:38 (Pop‑up)
Dead milkmen
Pretty Music for Pretty People
Pretty Music for Pretty People
Quid Ergo
*
1:57:49 (Pop‑up)
Avacadiera
Sri Ganesa
What is Happening
Big Whup
*
2:00:46 (Pop‑up)
Psychic Maps
Track 6
1st (second) Lo Fi record
Powerful
*
2:05:16 (Pop‑up)
Zukanican
Penny Dance test
The Stumbling Block
Pickled Egg
*
2:06:46 (Pop‑up)
Unit 3 and Venus
Beer
Typical Girls Bootleg CD Volume 1
Typical Girls
*
2:12:29 (Pop‑up)
John Maus
Love letters from Hell
Love is real
2:15:04 (Pop‑up)
The Pop Group
Karens Car
Cabinet of Curiosities
Freaks R Us
*
2:17:40 (Pop‑up)
Colosseum
The kettle
Vertigo Time Machine
Vertigo
2:23:36 (Pop‑up)
Lee Michaels
Carnival of Life
Collection
Rhino
2:27:57 (Pop‑up)
Black Sabbath
Fluff
Sabbath Bloody Sabbath
Warner Bros
2:30:58 (Pop‑up)
Public Image
Radio 4
2nd edition
Warner Bros
2:35:11 (Pop‑up)
captain Beefheart
Abba Zaba
Safe as Milk
Buddah
2:40:06 (Pop‑up)
Music behind DJ:

Organs in Orbit
2:42:14 (Pop‑up)
Eberhard Schoener
Ketjak-Rock
Bali-Agung
Mig Music
*
2:48:32 (Pop‑up)
Bobby Lollar
Bad Boy
In the Shadow of Sun
fantastic Voyage
*
2:51:31 (Pop‑up)
Music behind DJ:

Organs in Orbit
2:51:59 (Pop‑up)
Garotas Suecas
Feras Miticas
Vampisoul
*
2:57:46 (Pop‑up)
<-- Previous playlist
| Back to
Zzzzzzero Hour with Bill Mac playlists
|
Next playlist -->
RSS feeds for Zzzzzzero Hour with Bill Mac:

Playlists feed |

MP3 archives feed
|
E-mail Bill Mac
|
Other WFMU Playlists
|
All artists played by Zzzzzzero Hour with Bill Mac
|
---
Listen on the Internet
|
Contact Us
|
Music & Programs
|
WFMU Home Page
|
Support Us
|
FAQ
Live Audio Streams:
Pop-up
|
128k AAC
|
128k MP3
|
32k MP3
|
32k Windows
---