Nazario Scenario: Playlist from April 30, 2014
Two hours of rollicking delite: '60s jams, cartooniness, seriousness, sing-alongs, and Simpsons talk. P.dece.
<-- Previous playlist | Back to Nazario Scenario playlists | Next playlist -->
---

April 30, 2014: Made My Bed, Gonna Attack It

Listen to this show:

Pop‑up player! | Add or read comments

...............best_attack........
(* = new)


Artist
Track
Album
Label
Year
Format
Comments
New
Approx. start time
The Prisonaires
Just Walkin' in the Rain
Sun
orig 1953
7"
*
0:00:00 (Pop‑up)
The Easybeats
Made My Bed, Gonna Lie in It
UA
1966
7"
0:03:50 (Pop‑up)
TNT
Forgot How to Rock
The Complete Studio Recordings 1974-76
Arf! Arf!
orig 1975
CD
0:06:03 (Pop‑up)
The Kinks
Have a Cuppa Tea
Muswell Hillbillies
Konk
orig 1971
CD
0:08:26 (Pop‑up)
The Droogs
Weathered and Torn
1989
7"
Bucketfull of Brains issue 28
0:12:04 (Pop‑up)
The B-52's
Dance This Mess Around
The B-52's
WB
1979
LP
0:14:40 (Pop‑up)
caUSE co-MOTION!
And You Wonder
Because Because Because EP
Slumberland
2009
12"
0:19:15 (Pop‑up)
Peter, Paul, and Mary
Leavin' On A Jet Plane (at 33 1/3)
0:21:19 (Pop‑up)
The Modern Lovers
Dance With Me
Precise Modern Lovers Order: Live in Berkeley & Boston
Rounder
rec 1973
CD
0:34:47 (Pop‑up)
Cheeky Monkey
That Kind of Girl
Four Arms To Hold You
Big Deal
1998
CD
0:39:42 (Pop‑up)
A.C. Newman
The Changeling (Get Guilty)
Get Guilty
Matador
2009
LP
0:42:22 (Pop‑up)
The Bee Gees
We Lost the Road
To Whom It May Concern
Atco
1972
LP
0:45:34 (Pop‑up)
The Glass Bottle
Sorry Suzanne
Avco
1970
7"
0:48:51 (Pop‑up)
Rhett Miller
Help Me, Suzanne
Verve
2006
7"
0:51:40 (Pop‑up)
The Selfies
Adult Song
No One Cares About Your Thing
bandcamp -- and thanks, Jeff G!
*
0:55:19 (Pop‑up)
Quincy Conserve
Ride The Rain
Under the Southern Moonlight: The Kiwi Rock Scene 1970-75 (V/A)
EMI
CD
1:06:17 (Pop‑up)
Wendy & Bonnie
Endless Pathway
Genesis
Sundazed
orig 1968
CD
1:08:54 (Pop‑up)
Fairport Convention
John the Gun (live)
A Moveable Feast
Island
LP
1:12:32 (Pop‑up)
Simpsons Time!
episode 19: Dead Putting Society (writer: Jeff Martin)
season 2
1:17:58 (Pop‑up)
Fralinger String Band
Down On the Corner
1:24:33 (Pop‑up)
Ween
What Deaner Was Talking About
Chocolate & Cheese
Elektra
1994
1:27:09 (Pop‑up)
Monsula
You Always Give Up
Structure
Lookout
1990
LP
1:29:02 (Pop‑up)
The Shangri-Las
The Train from Kansas City
Myrmidons of Melodrama: The Definitive Collection
RPM
CD
1:34:59 (Pop‑up)
The Jelly Beans
I Wanna Love Him So Bad
Red Bird
7"
1:38:09 (Pop‑up)
The Mamas & the Papas
Dream a Little Dream of Me
7"
1:40:48 (Pop‑up)
Love Grows (Where My Rosemary Goes)
sung along to
1:44:40 (Pop‑up)
The Monkees
I'll Be Back Up On My Feet (TV version)
Missing Links vol. 2
CD
1:47:02 (Pop‑up)
Vetiver
Hurry on Sundown (Live at Cafe du Nord)
split with EDJ
Easy Sound
7"
*
1:49:16 (Pop‑up)
......................................................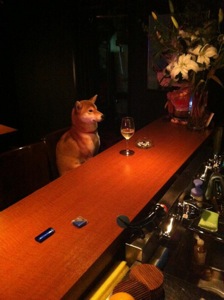 <-- Previous playlist
| Back to
Nazario Scenario playlists
|
Next playlist -->
RSS feeds for Nazario Scenario:

Playlists feed |

MP3 archives feed
|
E-mail Amanda
|
Other WFMU Playlists
|
All artists played by Nazario Scenario
|
---
Listen on the Internet
|
Contact Us
|
Music & Programs
|
WFMU Home Page
|
Support Us
|
FAQ
Live Audio Streams for Give the Drummer Radio:
Pop-up
|
128k MP3
---