Norflax Oxdun Sidetower with Nick The Bard: Playlist from November 22, 2012
The forgotten flypaper strip entangling the flotsam and detritus of pop culture.
<-- Previous playlist | Back to Norflax Oxdun Sidetower with Nick The Bard playlists | Next playlist -->
---

November 22, 2012: Episode 10 - Halloiving/THanksgaween special, or something stupid like that. I don't know, I forgot to make a title up for this one. I was going to go with "Rupladu Rupladu Rupladu GROSS CROSS ... peace", but it wouldn't have made sense later on.

Listen to this show:

Pop‑up player! | Add or read comments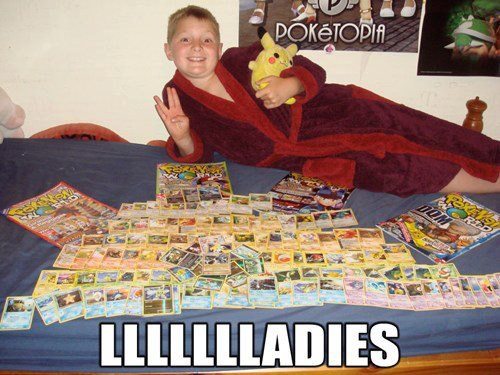 Artist
Track
Album
Comments
WeKeJay
Lo Pan Style
MrSolidSnake745
Ghostbusters Theme
played on 8 floppy drives
Servotron
I AM NOT A (Voice Activated Child Identicon)
Smashing Pumpkins
Clones (We're All)
The Aeroplane Flies High
Marilyn Manson
Down In The Park
Lunchbox single
Joey Summa
Pizza Party!
Willie Revillame
Ang Cute Ng Pokemon
Parental Guidance
NIKITA
Rope

Maybe "Ropes"? I've seen both, here's the original - Никита - Веревки

Alex Gaudino
Destination Calabria
My Destination
Aalon
Electronic Girls
Bizarre Music Television
Alice Cooper
Identity Crisises
The Life and Crimes of Alice Cooper

Theme for the movie "Monster Dog", starring Alice. He's dubbed over in the movie for some reason.

Pink Project
B. Project (Medley of Billie Jean and & Jeopardy)
Live at Discoring
Trik-Trak Dare Devil Stunt Car Set by Transogram
Music behind DJ:

Translyvania
Ducktales
Goggle V OP
Hot Blood
Soul Dracula
Little Bark
I Need A Shot
Kimbra
Come Into My Head
Type O Negative
Blood And Fire (Out of the Ashes remix)
Mortal Kombat Soundtrack
Gabriel Byrne
The Masque of the Red Death
Closed On Account Of Rabies - Poems And Tales Of Edgar Allan Poe
Lordi
The Chainsaw Buffet
The Arockalypse
Jerry Jackson
Linkin' Park Came 2 My House
Narthex
Are You From England?
Twin Cities
ULFULS
Osaka Strut
PSY
Right Now
Killer Bee
Killer Bee's Rap
Naruto Ultimate Ninja Storm Generations
Shinohara Tomoe
ULTRA RELAX
Monster Zoku Onsomb!
Children of the Atom
Earth Eaters
Who Let The Dogs Out

MIDI version!

Mr. Lid
Teddie Films
The Star Wars I Used To Know
Nerdy Girl
Nerdy Girl
Counting Crows
Einstein on the Beach
DGC Rarities Vol. 1
Dusty Rhodes
WWF Cataloge shoot

Make sure you get that SYYUCK CUPP!

Dalek Relaxation Tape
Flowchart
Bonus Track
Tom Waits
Missing My Son
The Radioactive Chicken Heads
Call Me Maybe
Rachel Bloom
In A Crazy House
Robot Chicken episode - Choked On Multi Color Scarves
Peter Murphy & Stan Lee
That Old Black Magic
Live at Stan Lee's Comikaze Expo
Happy Birthday Julie.
<-- Previous playlist
| Back to
Norflax Oxdun Sidetower with Nick The Bard playlists
|
Next playlist -->
RSS feeds for Norflax Oxdun Sidetower with Nick The Bard:

Playlists feed |

MP3 archives feed
|
E-mail Nick The Bard
|
Other WFMU Playlists
|
All artists played by Norflax Oxdun Sidetower with Nick The Bard
|
---
Listen on the Internet
|
Contact Us
|
Music & Programs
|
WFMU Home Page
|
Support Us
|
FAQ
Live Audio Streams:
Pop-up
|
128k AAC
|
128k MP3
|
32k MP3
|
32k Windows
---