Transpacific Sound Paradise


Saturday, October 29, 2011


45 RPM Love Battle with Katie Gentile

Hear this show now: | Add or read comments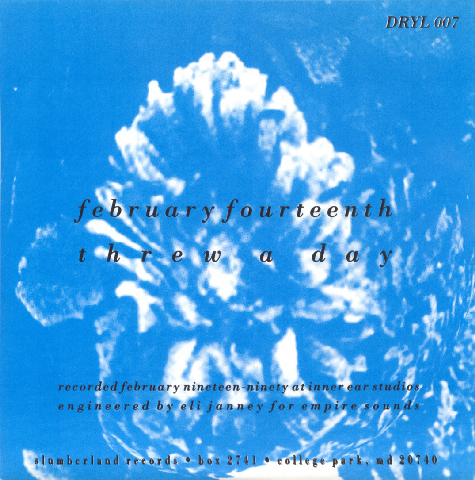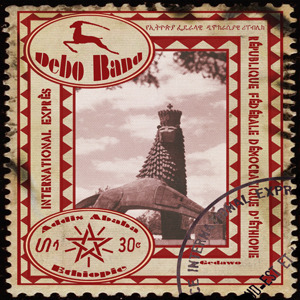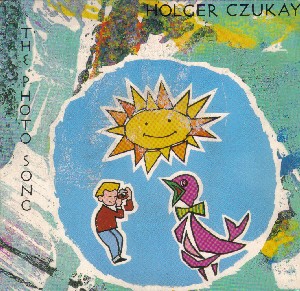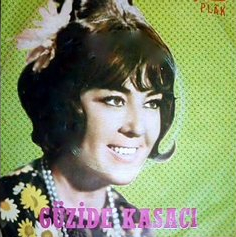 Radio ping-pong: In our second and final annual radio showdown, Yours truly (Rob that is) trade tracks with my connubial companion Katie Gentile. Among other things, Katie is an academic, author, open water swimmer, violinist for indie bands Special Pillow and Mad Scene, and former WCBN radio DJ. Somehow she makes time to come down to FMU and pit her collection of rare and classic vintage indie rock (with special Aussie / NZ emphasis) against my vintage and contemporary global sounds - exclusively on 7" vinyl.

This is also my last show during WFMU's online fund drive which ends Monday night. I'm still about $200 shy of the goal for my shift. Help me reach my goal and save face so I won't have to commit radio seppuku!


This Week's Playlist:
(* = new)
Cheick Hamala Diabate: Tagamba

/ 7" / Electric Cowbell / *
Unfortunately I misstated the location of his concert - it was at the Shrine in upper Manhattan - he had played at Zebulon in Williamsburg the PREVIOUS night. I hope nobody trudged through the snow to the wrong place! My apologies...
Teenage Fanclub: God Knows it's True

/ 7" / Matador
Swapna Chakraborty: Bengali Traditional Song

/ 7" / Ashoka
The Go Betweens: Casanova's Last Words

/ 7" / Sound Effect
Mundo Gitano: Lloraras

/ 7" / Columbia
Someloves: Don't Talk About Us

/ 7" / Citadel
Harold and the Hegrons: Grietie-Grietie

/ 7" / Margo & Kenneth Records
Big Star: Oh My Soul

/ 7" / Ardent
Sway Machinery with Khaira Arby: Youba

/ 7" / Electric Cowbell / *
New Pornographers: Moves

/ 7" / Matador
Guzide Kasaci: Merhatmetsiz

/ 7" / Ergas
Magick Heads: Back of Her Hand

/ 7" / Flying Nun
Selimova Zelceski: Ne Me Gleda,j Pod Oko

/ 7" / RTV Beograd
Brader Musiki with the Ex: Millitan Ceme Ryne

/ 7" / Ex Records
Steel Beauttah: Kwaheri Mpenzi

/ 7" / Playa Sound
The Saints: I Dreamed of Marie Antoinette

/ Split 7" w/The Mock Turtles / Bucketful of Brains
Leo Dan: Tu

/ 7" / Caytronics (1:15:32 )
Dean Wareham: Anesthesia

/ 7" / No. 6 Records (1:18:16 )
Mariza Koch: Aram...

/ 7" / Minos (1:20:18 )
Saturn V: Sky Fall

/ 7" / Kokopop (1:23:26 )
Renaud: Laisse Beton

/ 7" / Polydor (1:25:43 )
Bettie Serveert : Tomboy

/ 7" / Matador (1:28:19 )
Hadramy Ould Medeh: Kamlat

/ 7" / Mississippi/Sahel Sounds / * (1:31:58 )
Yo La Tengo: For Shame of Doing Wrong

/ 7" / Matador (1:37:32 )
Debo Band: Gedawo

/ 7" / Electric Cowbell / * (1:47:48 )
Lilys: February Fourteenth

/ 7" / Slumberland (1:51:44 )
Vyent Combo: Sjoja

/ 7" / Unice (1:56:49 )
Sonics Rendezvous Band: City Slang

/ 7" / Unofficial Release (2:01:53 )
Karthala 72: Delores

/ 7" / Electric Cowbell / * (2:05:36 )
Holger Czukay: Photo Song

/ 7" / Virgin (2:08:36 )
Piranhas: Tom Hark

/ The Piranhas Play Kwela 7" EP / Hansa (2:12:22 )
Cannanes: Cardboard

/ 7" / Not Indicated (2:14:28 )
Jah Wobble and Ben Mandelson: Body Music

/ 7" / Island (2:17:52 )
Pinise Saul, vocals
Pineapples from the Dawn of Time: Saha

/ 7" (2:30:06 )
New Happy Jazz Band: Richard Ochogo Titta

/ 7" / Melodica (2:33:10 )
Dave Kusworth: Hanging on Threads

/ Various Artists: Chills, The / Miracle Legion / Dave Kusworth - BOB #33 Flexi-Disc / Bucketful of Brains (2:38:45 )
Thai Instrumental 7": (2:42:54 )
Music bed for concert info
Greek Instrumental 7":
Music bed for concert info