Transpacific Sound Paradise


Saturday, May 21, 2011


Hadar Noiberg + 'Ndiaz w/ Bill Cole + Barou/Pellen Duo

Hear this show now: | Add or read comments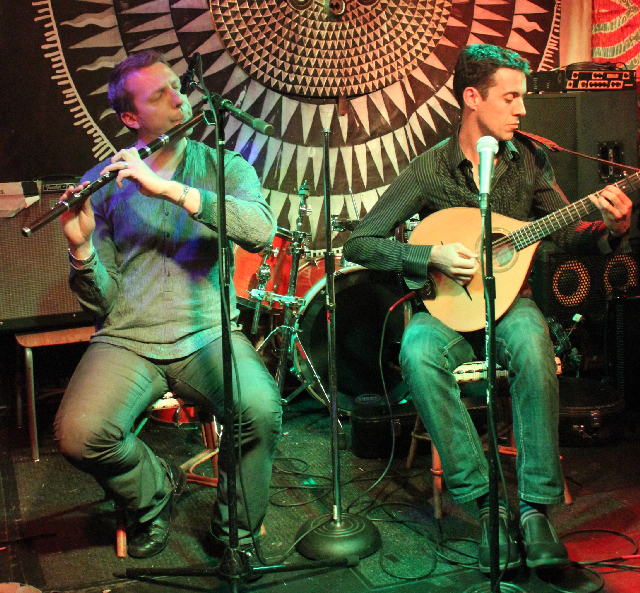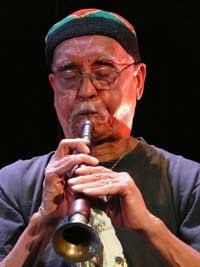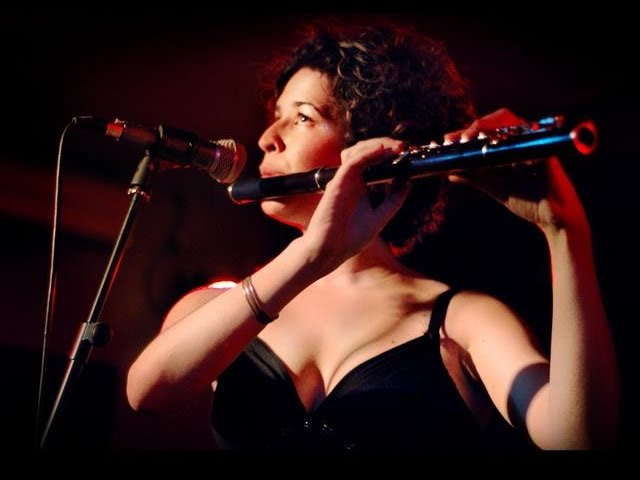 L-R: 'Ndiaz, Sylvain Barou & Ronan Pellen (at the Shrine in NY, May 18, 2011), Bill Cole, Hadar Noiberg

Three genre-bending live sessions tonight: First, the gifted flutist Hadar Noiberg (a member of powerhouse Yemen Blues who play Central Park Summerstage July 31) steps out with her own group. Her trio, which just released an excellent debut cd Journey Back Home, blends jazz / improv with Afro-Cuban, Middle Eastern and other global influences.

Then, another exemplary multi-genre band, 'Ndiaz, visited from Britanny in Western France to play the festive annual Breton-style Fest-Noz ("night party") at Connolly's, 121 W 45th St. on May 21, 2011 - where they collaborated with Bill Cole, expert in international - especially Asian - double reed instruments. Also visiting for the Fest Noz were two of Britanny's most in-demand acoustic musicians, Sylvain Barou and Ronan Pellen - both of whom in addition to mastering Breton traditions blend those traditions with jazz and other forms, and also play Irish music, Indian music and lots more.

Big thanks to our illustrious engineers Chris Stubbs and Ernie Indradat and assistant Alon Namdar.


This Week's Playlist:
(* = new)
Trembling Bells: Just as the Rainbow

/ The Constant Pageant / Honest Jons / * (0:00:00 )
Hadar Noiberg Trio: Village Life (Live on WFMU)

(0:08:30 )
Hadar Noiberg Trio: Persian Love Story (Live on WFMU)

(0:24:55 )
Hadar Noiberg Trio: Baiam (Live on WFMU)

(0:41:02 )
Hadar Noiberg Trio: Evening Breeze (Live on WFMU)

(0:49:18 )
Hadar Noiberg Trio: Journey Back Home (Live on WFMU)

(1:02:02 )
Bombino: Alhoulaguine Alkaline

/ Agadez / Modiba / * (1:11:36 )
Terakaft: Alghalem

/ Aratan N Azawad / World Village / * (1:17:58 )
Group Doueh: Zaya Koum

/ Zayna Jumma / Sublime Frequencies / * (1:18:56 )
'Ndiaz with Bill Cole: ...la Maison (Live on WFMU)

(1:24:09 )
'Ndiaz with Bill Cole: Ludec Pt 1 (Live on WFMU)

(1:36:48 )
'Ndiaz with Bill Cole: Kelo Drom (Live on WFMU)

(1:44:57 )
'Ndiaz with Bill Cole: Ludec Pt 2 (Live on WFMU)

(1:55:18 )
Charles Kergaravat: Interview

(2:03:23 )
President of BZH-New York - the Breton community organization in NY
Sylvain Barou & Ronan Pellen: Breton modern tune (Live on WFMU)

(2:07:42 )
Sylvain Barou & Ronan Pellen: Irish hornpipe and reels (Live on WFMU)

(2:17:46 )
Sylvain Barou & Ronan Pellen: Indian tune (Live on WFMU)

(2:24:07 )
Sylvain Barou & Ronan Pellen: Medley from Thrace, Greece (Live on WFMU)

(2:30:08 )
Sylvain Barou & Ronan Pellen: Gavotte (Live on WFMU)

(2:37:39 )
West Philadelphia Orchestra: Luk

/ West Philadelphia Orchestra (2:42:27 )
Ricardo Tesi Banda Italiana: Macedonia

/ Lune (2:44:54 )
Oran Etkin: Lacy

/ Kelenia / Motema / * (2:50:26 )