Transpacific Sound Paradise


Saturday, April 23, 2011


Duo Jalal

Hear this show now: | Add or read comments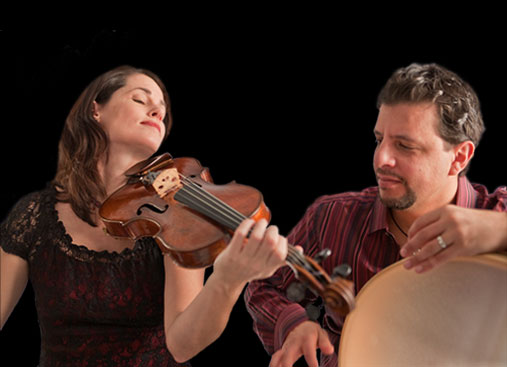 Duo Jalal is a collaboration between Kathryn Lockwood (viola) and Yousif
Sheronick (Middle Eastern, South American and African percussion).
The two acclaimed chamber musicians deftly blend contemporary art music
with world musical traditions. Duo Jalal will celebrate the release of its debut
CD A Different World (Innova) Wednesday April 27th at Drom, 85 Ave. A
in the East Village and with an intimate live session in FMU Studio B.


This Week's Playlist:
(* = new)
Red Baraat: Punjabi Wedding Song (Balle Balle)

/ Chaal Baby / Sinj
For the Royals
Prakash Band: Disco Bhangra

/ Various Artists: Disco Bhangra / Avant
Chotou Band: Ruk Jao Janewale [Stop Passenger]

/ Various Artists: Disco Bhangra / Avant
Septentrional D'Haiti: La Vie a Ce Ca

/ Belle Haiti / St. Aude
Rebolu: Manana Me Voy de Aqui

/ Abriendo Caminos
l'Orchestre Tao-Tao: Lolango

/ Afric Music
African students in Amiens, France, 1980
Eddie Palmieiri: Oyelo Que Te Conviene

/ Azucar Pa Ti / Fania
Cheick Hamala Diabate : Wanto Doke

/ Ake Doni Doni / Grigri Discs
Bombino: Adounia

/ Agadez / Cumbancha / *
Duo Jalal: A Different World (Live on WFMU)


Enzo Rao composition
Duo Jalal: Lost and Found - first movement (Live on WFMU)


Kenzi Bunch composition
Duo Jalal: Lost and Found - second movement (Live on WFMU)

Duo Jalal: Dervish (Live on WFMU)


Inessa Zaretsky composition
Duo Jalal: Jubb Janin (Live on WFMU)

Duo Jalal: Klezmer a la Bechet (Live on WFMU)


David Krakauer composition
Mamadou Diabate, Ustad Shujaat Husain Khan, Vidwan Lalgudi GJR Krishnan: / Strings Tradition / Felmay / *
Sidi Toure: Sinji

/ Saheli Folk / Thrill Jockey / *
Yemen Blues: Jat Mahibathi

/ Yemen Blues / *
Group Douieh: Kar Lakhaal

/ Beatte Harab / Sublime Frequencies
Watcha Clan: Il Etait Une Fois Dans L'Est

/ Radio Babel / Piranha / *
Rupa and the April Fishes: L'Elephant

/ Este Mundo / Cumbancha
Les Chauds Lapins: Vouz Avez L'Eclat de la Rose

/ Amourettes / Barbes / *
Saul Malapane: Of Mice and Men

/ Of Mice and Men / Soweto
Music Bed for Concert Listings
Amadou and Mariam: Chante Chante

/ Tje Ni Mousso / Circular Moves
Cuban Cowboys: Check's in the Mail

/ Diablo Mambo / Muy Nice Music / *