Transpacific Sound Paradise


Saturday, February 20, 2010


Pitom, New & Mixed

Hear this show now: | Add or read comments


HAITI RELIEF LINKS:
A range of suggestions for places to donate are listed on these pages:
http://tinyurl.com/nytimes-haiti-relief-guide and http://friendswelove.com/blog/haiti-relief/ .
Also, scroll down on this page for info on several relief agencies accepting donations.
Or donate directly to Partners in Health's effort in Haiti: http://www.pih.org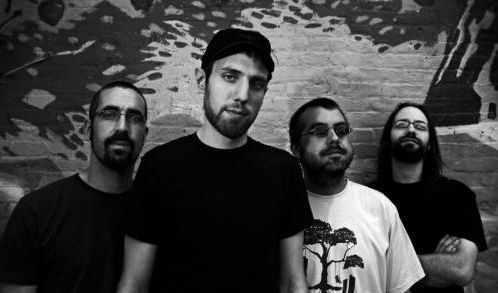 Guitarist Yoshi Fruchter and his potent Judeo-tinged but multi-faceted all-instrumental outfit Pitom sets WFMU studio B ablaze. It's a full-throttle tune up for the Tzadik-label artists' eagerly awaited show at Dixon Place, 161A Chrystie St. on the Lower East Side on Wednesday March 10. Tune in for a searing live set - and to learn how puppetry begets downtown gigs, among other mysteries of the trade!

Big thanks to our illustrious engineer Ernie Indradat, and to Mark Koch and Alex Yockey for assisting.


This Week's Playlist:
(* = new)
Nostradamos: Tou Horiou To Panigir

/ Nostradamos / Zodiac
Undersea Poem: Makes Me Happy

/ Undersea Poem / Six Degrees / *
Kaleidoscope : Life Will Pass You By

/ Beacon From Mars And Other Psychedelic Side Trips / Gotham
Crooked Still: Low Down and Dirty

/ Still Crooked / Signature Sounds
Clay Ross and Matuto: John the Revelator

/ Matuto / Yalcmusic
Razia: Yoyoyo

/ Zebu Nation / Cumbancha / *
Black Syl: O Samba

/ Golden Collection Vol.1 / TN
Fool's Gold: Surprise

/ Fool's Gold / Iamsound
That strange language they're singing in on this African inspired song is Hebrew...
Tabou Combo: Minouche

/ Respect / Mini Records
Shusmo: One

/ One
Orquesta Chekara de Tetuán: Habib el Kalb

/ La Chekara y el Flamenco
Pitom: Live on WFMU

Tinariwen: Assuf Ag Assuf

/ Imidiwan: Companions / World Village / *
Bassekou Kouyate & Ngoni Ba: Amy

/ I Speak Fula / Sub Pop / *
Featuring Zoumana Tereta
Ali Farka Toure and Toumani Diabate: Sabu Yerkoy

/ Ali and Toumani / Nonesuch / *
Altieri Dorval: Caresse Moin

/ Bal Champetre / Admusic
Thanks: Bob Godfried
Burkina Electric: Bobo Yengue

/ Paspanga / Cantaloupe / *
Balkan Beat Box: Blue Eyed Black Boy

/ Blue Eyed Black Boy / JDub / *
Nickodemus: Brookarest

/ Sun People Remixed / Wonderwheel / *
Pimps of Joytime Remix
Aaron Alexander: Khosn Kalleh Haskalah

/ Midrash Mish Mosh / Tzadik
Longital: Zrkadlo

/ Gloria / Sinko Records / *
From Slovakia. 2008 release but new to us.
Hurdy Gurdy: Tok Jons

/ Prototyp / Northside
Diese 3: Wave 66

/ Diese 3 / Coop Breizh / *
Thanks: Francois M.
Eyal Maoz's Edom: Shell

/ Hope and Destruction / Tzadik / *
Niyaz: Allah Mazare

/ Nine Heavens / Six Degrees