Transpacific Sound Paradise


Saturday, January 23, 2010


Alan Lomax in Haiti + Cuban Cowboys

Hear this show now:

Pop‑up player! | Add or read comments


HAITI RELIEF LINKS + BENEFIT CONCERTS:
A range of suggestions for places to donate are listed on these pages:
http://tinyurl.com/nytimes-haiti-relief-guide and http://friendswelove.com/blog/haiti-relief/ .
Also, scroll down on this page for info on several benefit concerts and descriptions of relief agencies accepting donations.
Or donate directly to Partners in Health's effort in Haiti: http://www.pih.org
ALSO - several NYC benefit concerts are listed on our events page, http://www.wfmu.org/world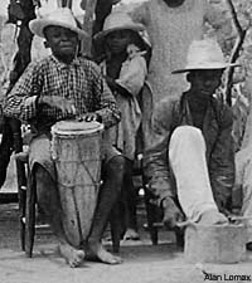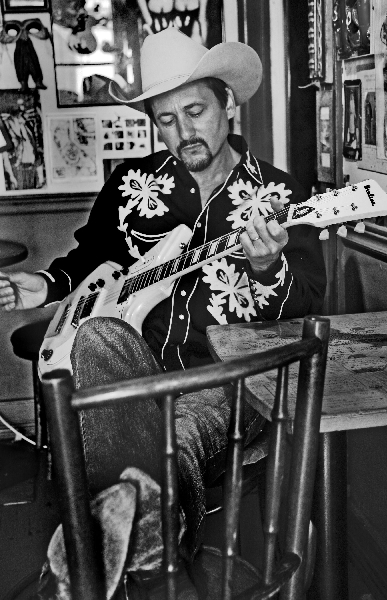 First on tonight's show: Ethnomusicologist and Haitian music expert Gage Averill - Vice-Principal Academic and Dean at the University of Toronto Mississauga (and Society for Ethnomusicology President, and President of Toronto's excellent non-commercial FM station CIUT) - compiled (and wrote extensive liner notes for) the recently released 10 cd / two book box set Alan Lomax in Haiti, documenting the famed field recordist's 1930s recordings for the Library of Congress. Averill joins us for an audio show-and-tell of highlights from the set. He'll do the same in person at Barbes, 376 9th St. in Park Slope on Thursday Feb. 28 as part of a benefit for Haitian relief, along with a live performance by Brooklyn's own Haitian rara street band Djarara and a screening of Jeremy Robins' film about Djarara, The Other Side of the Water.

Later: With his sharp and feisty San Francisco band the Cuban Cowboys - who join us for a live set - El Cuban Cowboy Jorge Navarro (pictured above right) explores his Cuban-American identity through rock, roll and rumba. The Cuban Cowboys' new EP The Devil's Dance was produced by El Maestro, Greg Landau, acclaimed for his work with Susana Baca, Carlos "Patato" Valdez, Maldita Vecindad as well as many of the leading artists on the thriving West Coast alt.Latin scene.

Big thanks to our illustrious engineer Bil Bowen and assistants Alex Yockey and Dave Mambach.


This Week's Playlist:
(* = new)
Djarara: Live from Barbes

/ WFMU Free Music Archive
Gage Averill: Interview Part 1 of 3

Surprise Jazz: Mesi Papa Vensan

/ Various Artists: Alan Lomax in Haiti / Harte Recordings / *
Students of L'ecole normal, Port au Prince: Deyè´mòn-la, ann prale we

/ Various Artists: Alan Lomax in Haiti / Harte Recordings / *
Francilia: Yo mache ak wanga pou m pa sa mariye

/ Various Artists: Alan Lomax in Haiti / Harte Recordings / *
La Movinillère: Lè President Trujillo Te Visite

/ Various Artists: Alan Lomax in Haiti / Harte Recordings / *
Gage Averil: Interview Part 2 of 3

Sosyete Wou: Rasin de, Bwa, bwa

/ Various Artists: Alan Lomax in Haiti / Harte Recordings / *
Arnold and Saul: Lisya o konmè sa w vle

/ Various Artists: Alan Lomax in Haiti / Harte Recordings / *
LeRoux Chayopye: Papa Gede Kenbe M

/ Various Artists: Alan Lomax in Haiti / Harte Recordings / *
3rd Bann Madigra, Leogane: Sourit Kaba Bobo A

/ Various Artists: Alan Lomax in Haiti / Harte Recordings / *
Gage Averill: Interview Part 3 of 3

Louis Forvilice and his group of men: A la trois an dans la prison

/ Various Artists: Alan Lomax in Haiti / Harte Recordings / *
Elise Balon et groupe,initiates at LeRoux Habitation: Ounsi malouk-o

/ Various Artists: Alan Lomax in Haiti / Harte Recordings / *
Ludovic Lamothe: Loko

/ Various Artists: Alan Lomax in Haiti / Harte Recordings / *
Orchestre Granville Desronville: Bon kleren de Nicanor Petiguy

/ Various Artists: Alan Lomax in Haiti / Harte Recordings / *
Basya Schechter: Pashmina

/ Queen's Dominion / Tzadik
With Alan Kushan
Hungry March Band: Bag Search

/ Portable Soundtracks for Temporary Utopias
Cuban Cowboys: Intro

/ Live on WFMU
Cuban Cowboys: Liberace Afternoon

/ Live on WFMU
Cuban Cowboys: Shipwrecked Sailors

/ Live on WFMU
Cuban Cowboys: El Danzon de Noventa Millas

/ Live on WFMU
Cuban Cowboys: The Devil's Dance

/ Live on WFMU
Cuban Cowboys: El Capitan

/ Live on WFMU
Cuban Cowboys: Nobody Told Her

/ Live on WFMU
Cuban Cowboys: Senor Balaban

/ Live on WFMU
Cuban Cowboys: Mauricio

/ Live on WFMU
Cuban Cowboys: Outro

/ Live on WFMU
Wakal: The Time

/ Various Artists: Mariachi / Trikont / *
Nickodemus: We Rise We Fall We Rise

/ Sun People Remixed / *
With NY Gypsy All Stars
La Cumbiamba eNeYe: Teresa

/ *