Transpacific Sound Paradise


Saturday, November 7, 2009


Yale Evelev - Luaka Bop Turns 21

Hear this show now: | Add or read comments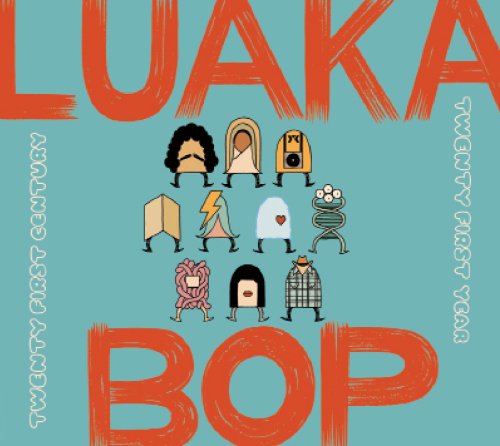 Luaka Bop - the visionary record label that introduced many of us to Brazilian Tropicalia, alt.latin music, South Indian soundtrack music, Okinawan roots rock and lots more - is often thought of as David Byrne's label. But an even more powerful force behind the operation is Byrne's partner Yale Evelev.

Yale has dedicated his life to exploring music off-the-beaten path and bringing it to larger audiences. Prior to joining Luaka he spent several years with the avant-garde-y New Music Distribution Service - a great friend to adventurous college freeform DJs of the 1980. He also ran his own adventurous label, Icon, and produced the New Music America festival's memorable New York manifestation in 1989.

Luaka has finally reached drinking age and where better to celebrate than in swinging Jersey City? Yale comes by to play and talk about some favorite releases from years gone by, and new things as well.


This Week's Playlist:
(* = new)
Moussa Doumbia: Keleya

/ Various Artists: 21st Century 21st Year / Luaka Bop
Jorge Ben: Ponta de Lanca Africana

/ Various Artists: Beleza Tropical / Luaka Bop
Tom Ze: Curiosidade

/ Fabrication Defect / Luaka Bop
Tom Ze: Curiosidade

/ Postmodern Platos / Luaka Bop
John McEntire Remix
Bloque: La Pluma

/ Bloque / Luaka Bop
Irakere: Bacalao Con Pan

/ Various Artists: Cuba Classics 3 / Luaka Bop
Os Mutantes: Ando Meio Desligado

/ Everything is Possible / Luaka Bop
Kassin + 2: Ya Ya Ya

/ Futurismo / Luaka Bop
Susana Baca: Resbalosas

/ Seis Poemas / Luaka Bop
Marcio Local: Soul Do Samba

/ Adventures in Samba Soul / Luaka Bop
Vijaya Anand: Dancing Is Beautiful

/ Dance Raja Dance / Luaka Bop
Yonlu: The Boy and the Tiger

/ A Society In Which No Tear Is Shed Is Inconceivably Mediocre / Luaka Bop
William Onyeabor: Love is Blind

/ Forthcoming
Kings Go Forth: One Day

/ Forthcoming
Javelin: Mossy Woodland

/ Forthcoming
Shuggie Otis: Aht Uh Mi Hed

/ Various Artists: 21st Century 21st Year / Luaka Bop
Cornershop: Brimful of Asha

/ When I Was Born for the 7th Time / Luaka Bop
Father Goose: Sly Mongoose

/ It's A Bam Bam Diddly / Festival Five
Peter Tosh: Mark of the Beast

/ The Ultimate Peter Tosh Experience / Shanachie
Originally issued only on 45 in 1973 while Tosh was still with the Wailers, this song was banned at the time of release by Jamaican radio due to its critical tone.
Kaleta and Zozo Afrobeat: Dancing Limbs

/ Country of Guns / Kaletamusic / *
Also comes as a free bonus disc with the recently released Rough Guide Afrobeat Revolution cd (World Music Network)
Keletigui et ses Tambourinis: Donsoke

/ The Syliphone Years / Sterns / *
Christine Vaindirlis: Down By the River

/ Dance Mama / *
Ferro Gaita: Agu Ta Disprinda

/ Rei Du Funana / Lusafrica
Bonga: Ngana Ngonga

/ 74 / Tinder
Le Ry-co Jazz: Dima Bolane

/ Various Artists: Tumbele / Soundway / *
From Martinique via Congo - song originally written by Manu Dibango for Grand Kalle
Jerry Gonzalez: Al Abordaje

/ Jerry Gonzalez Y Los Piratas Del Flamenco / Sunny Side
Music bed for concert info
Sara Tavares: Keda

/ Xinti / Four Quarters / *
Warsaw Village Band: Is Anybody in There

/ Infinity / Barbes / *
Besim Muriqi: Kange Majekrahi

/ Various Artists: Global Beat of the Boroughs / Smithsonian Folkways
Eyal Maoz's Edom: Rocks

/ Hope and Destruction / Tzadik / *