Transpacific Sound Paradise


Saturday, July 25, 2009


Bomba Estéreo Live + New Releases, Mixed Bag

Hear this show now: | Add or read comments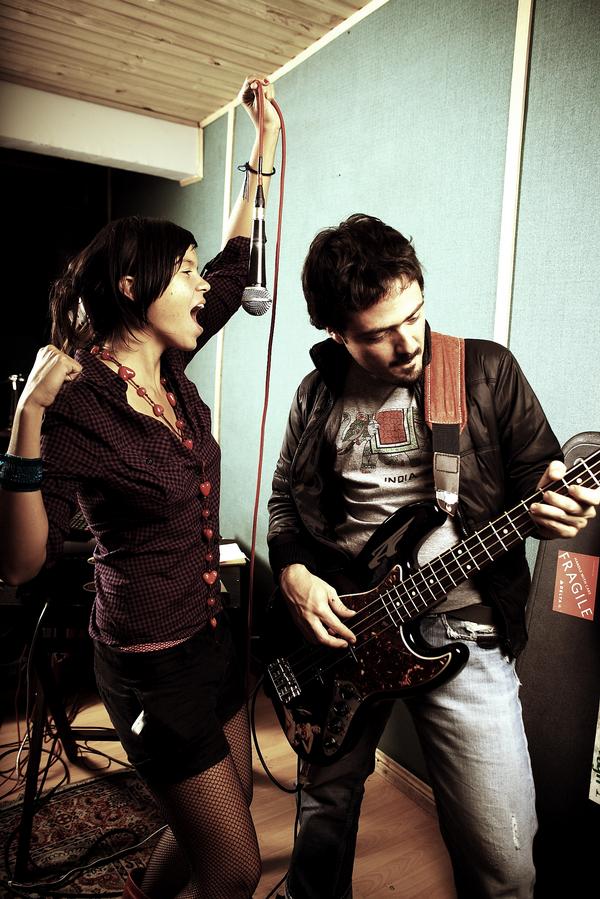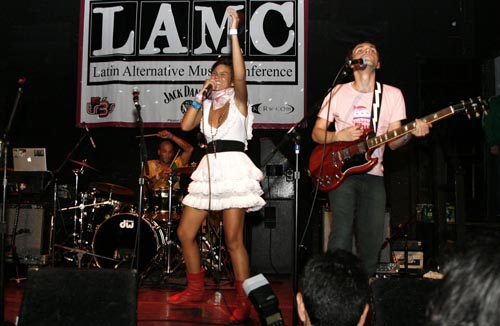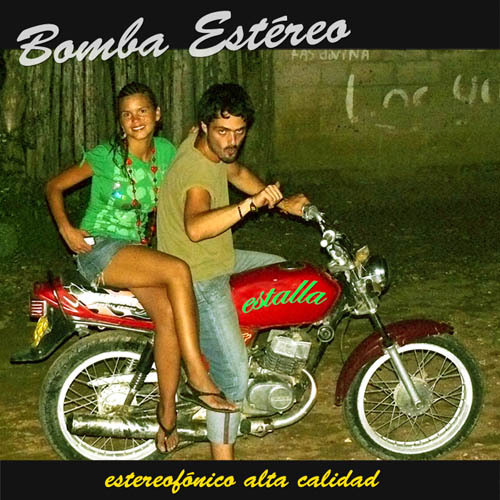 Bomba Estéreo is a super-energized young band from Bogotá , Colombia whose enervating sound is an electro-psychedelicized potpourri of that vibrant city's many musical influences: traditional bullerengue, cumbia, African-influenced champeta, reggae, dub, hip-hop - not to mention rock and roll.

It's been a breakout year for the band, which made a smashing North American debut at SXSW and blew away a field full of Danes at the legendary Roskilde festival. Bomba Estéreo joins us for a live set at the tail end of its first east coast tour - in support of new CD "Blow Up" on Nacional Records - before flying off to Amsterdam's famous Melkweg and further European adventures.

Many thanks to Nena Sierra, Nacional Records, Polen Records (an excellent Bogotá indie label that releases the band's cds in Colombia, and other good stuff) and of course to our Illustrious Engineer, Bil Bowen for another fabulous mix, and to our assistant, Intern Mike.


This Week's Playlist:
(* = new)
Magic Castles: Mountains of Snow

/ Dreams of Dreams of Dreams / *
Happy End: Shin Shin Shin

/ Happy End / Erebus / *
New reissue
Bebeto: Princesa Negro de Angola

/ Various Artists: Black Rio 2 / Strut / *
Aphrodesia: Special Girl

/ Precious Commodity / Shackrobeat / *
Justin Adams & Juldeh Camara: Madam Mariama

/ Tell No Lies / Real World / *
Oumou Sangare: Sounsoumba

/ Seya / Nonesuch / *
Fred Fisher Atalobhor and His Ogiza Dance Band: Baba Jo O

/ African Carnival / Vampisoul / *
Markscheider Kunst: Le Petiti

/ Russki Rock / Europa
Ricardo Lemvo: Mambo Yo Yo

/ Retrospectiva / Mopiato / *
Rail Band: Marba Yassa

/ Vol 3: Dioba / Syllart / Sterns / *
New anthology
Ocote Soul Sounds & Adrian Quesada: The Revolt Of The Cockroach People

/ Coconut Rock / ESL / *
Bomba Estéreo: Cosita Rica


Live on WFMU
Bomba Estéreo: Feelin'


Live on WFMU
Bomba Estéreo: Juana


Live on WFMU
Bomba Estéreo: Inside Me


Live on WFMU
Bomba Estéreo: La Boqilla


Live on WFMU
Bomba Estéreo: Raza


Live on WFMU
Bomba Estéreo: Pa'ti

/ Blow Up / Nacional / *
Buraka Som Sistema: General

/ Black Diamond / Fabric / *
DJ Dolores: Santa Massa Chegou

/ Contraditorio / Manteca
Maracatu New York: Temos Rei Temos Rainha

/ Maracatu New York / Nation Beat
Invisible System: Yeteleye Fikir

/ Punt - Made in Ethiopia / Harper Diabate / *
DJ Spooky and Sussan Deyhim: Azadi

/ *
Pre-release
A Hawk and a Hacksaw: Foni Tu Argile

/ Deliverance / Leaf / *
Goran Bregovic and his Wedding and Funeral Band: Na'tan Ixara Oikopedo

/ Alkohol / Wrasse / *
Kocani Orkestar: Siki, Siki Baba

/ Alone at My Wedding / Piranha
Red Baraat: Chaal Baby

/ Chaal Baby / *
Forthcoming release
Sebastian Cruz: Preludio Empanado

/ Cheap Landscape Trio
Ramon Cordero: Hay Mama

/ Mujer Tentadora / Guitarra
Puerto Plata: Los Piratas

/ Mujer de Cabaret / IASO
Thomas Mapfumo & the Acid Band: Dendera

/ Hokoyo! / Water / *
New reissue
Salaam: Gulli Ya Hilw

/ Salaam / Salaam Band / *