Mike L.: Playlist from June 22, 2009
Freeform radio with a predilection for planet shattering beats, rumbling guitars, bit mappy electronics, hash hazy strumming, and other related sonics for cultured and urbane criminal types. Please direct all complaints to the attention of our North Bergen office. (Visit homepage.)
<-- Previous playlist | Back to Mike L. playlists | Next playlist -->
---

June 22, 2009: Welcome, Summer

Listen to this show:

Pop‑up player!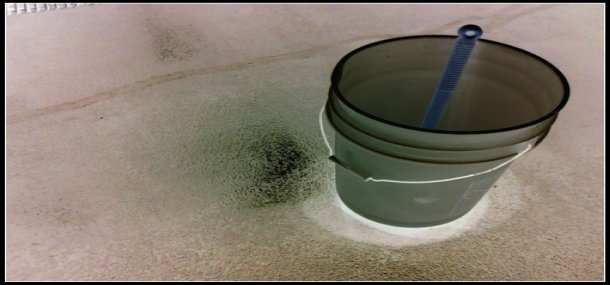 A push from the left, and a shove from the right. It's all planned out, we'll do it tonight.
(* = new)


Artist
Track
Album
Comments
New
Approx. start time
Malcolm McLaren
Obatala
Duck Rock
0:00:00 (Pop‑up)
The Units
Contemporary Emotions
History of the Units: Early Years 1977-83
*
0:04:05 (Pop‑up)
Pailhead
Ballad
Trait EP
0:10:20 (Pop‑up)
Booker T
Pound it Out
Potato Hole
*
0:14:05 (Pop‑up)
Spark
Don't Rain on my Parade
MD8
compilation
0:18:13 (Pop‑up)
People Like Us
Blue Bayou
All Together Now
0:23:18 (Pop‑up)
Ronnie Spector & Joey Ramone
You Can't Put Your Arms Around a Memory
She Talks To Rainbows EP
0:26:33 (Pop‑up)
Scrawl
Begin
Smallmouth
0:31:11 (Pop‑up)
Chris Knox
The Hell of It
Beat
0:41:18 (Pop‑up)
Odd Nosdam
Fly Mode
T.I.M.E. Soundtrack
*
0:45:08 (Pop‑up)
Edith Frost
Cars & Parties
Demos
Find it in the Free Music Archive.
0:48:09 (Pop‑up)
Eddy Current Suppression Ring
Which Way to Go
Primary Colours
0:51:56 (Pop‑up)
De la Soul
Say No Go
3 Feet High and Rising
0:55:05 (Pop‑up)
Kendra Smith
Stars Are In Your Eyes
12"
0:59:19 (Pop‑up)
Sleeping Giant
The Sun's Gonna Shine in the Morning
Late Music
Featuring the honorable Mr. Dennis Diken.
1:03:06 (Pop‑up)
Mirrors
You Me Love
Something that Would Never Do
Re-issue, 74/75
*
1:06:09 (Pop‑up)
The Cords
Ghost Power
Back from the Grave Vol. 1
compilation
1:09:30 (Pop‑up)
Golden
Hot
Summer
1:11:40 (Pop‑up)
Long Tall Ernie & the Shakers
Motor Man
Clap Your Hands and Stamp Your Feet !
compilation
*
1:25:18 (Pop‑up)
The Streets
See if they Salute
MP3
1:28:24 (Pop‑up)
Boney M
Daddy Cool
7"
1:31:36 (Pop‑up)
Bob Seger
Travelin' Man
Beautiful Loser
1:35:02 (Pop‑up)
Spectre
Stepping Forth into Daylight
Internal Dynasty
*
1:37:42 (Pop‑up)
Glaxo Babies
Avoiding the Issue
Put me on the Guest List
1:40:35 (Pop‑up)
Alamogordo
Drugs
All You Kids do is Destroy
1:45:17 (Pop‑up)
Aphrodite's Child
Aegian Sea
Aphrodite 666
1:47:45 (Pop‑up)
Rolling Stones
Sympathy for the Devil
Beggar's Banquet [Outtakes]
1:53:01 (Pop‑up)
Doug Gillard
Call from Restricted
Call from Restricted
1:58:11 (Pop‑up)
The Ex & Tom Cora
Lamp Lady
...And the Weathermen Shrug their Shoulders
2:10:09 (Pop‑up)
Henry Mancini
The Party
"The Party"
soundtrack
2:13:45 (Pop‑up)
Peter Sellers
She Loves You (Irish Dentist Version)
A Celebration of Sellers
2:16:49 (Pop‑up)
Kurt Vile & the Violators
The Hunchback
The Hunchback EP
*
2:18:14 (Pop‑up)
Duffy
Warwick Avenue
2:25:16 (Pop‑up)
Black Box Recorder
Uptown Top Ranking
England Made Me
2:28:58 (Pop‑up)
The Van Pelt
The Speeding Train
The Speeding Train EP
2:32:52 (Pop‑up)
The Bats
Supernova
Live at the Primavera Festival
*
2:36:47 (Pop‑up)
Shakin' Stevens
The Green Door
2:39:42 (Pop‑up)
Joe Pop-O-Pie
I Am the Walrus
Joe's Third Record
2:42:50 (Pop‑up)
John Lennon
Bring On The Lucie (Freda People)
Mind Games
2:46:31 (Pop‑up)
<-- Previous playlist
| Back to
Mike L. playlists
|
Next playlist -->
RSS feeds for Mike L.'s show:

Playlists feed |

MP3 archives feed
|
E-mail Mike L.
|
Other WFMU Playlists
|
All artists played by Mike L.
|
---
Listen on the Internet
|
Contact Us
|
Music & Programs
|
WFMU Home Page
|
Support Us
|
FAQ
Live Audio Streams:
Pop-up
|
128k AAC
|
128k MP3
|
32k MP3
|
32k Windows
---