August 8, 2008: Ate Ate Ate

Listen to this show:

Pop‑up player! | Add or read comments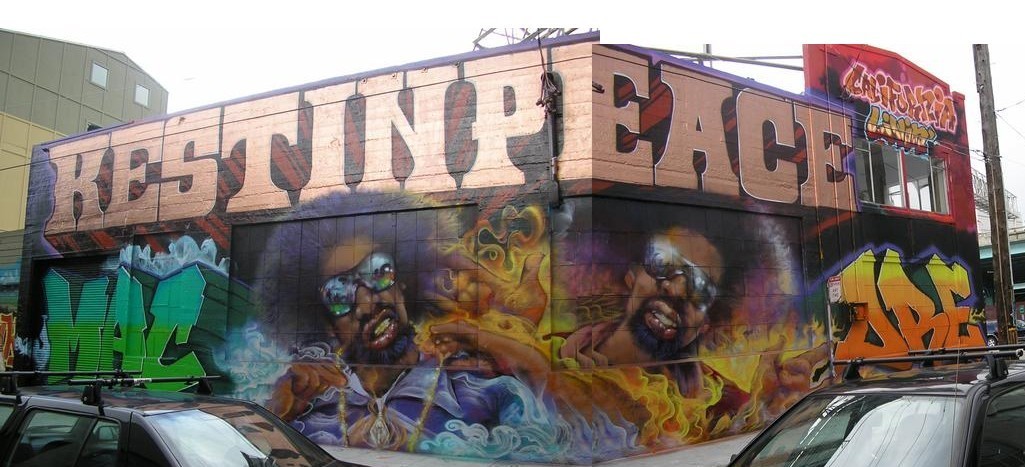 Rest in peace to Andre Hicks and thank you Mac Dre for making such great thizzin music. Crestside!!!!! Tribute graf in San Francisco off Harrison Street
Artist
Track
Album
Label
Year
New
Approx. start time
Bryce's Aunt Ate Apples
intro (coney island alf mix) feat scratchy Barry Manilow 45 in the WFMU Hallway + old film reel bout Coney Island - back in da day
Someone Left Their Boombox Out In The Rain
Jeffrey Cobb's Shoes
2009
*
0:00:00 (Pop‑up)
Wale
The Kramer
Mixtape about nothing
2008
*
0:02:05 (Pop‑up)
NaS
Yall my ni**az
Untitled
Def Jam
2008
*
Nightmares on Wax
sweetest
In A Space Outta Sound
Lee Scratch Perry
Reggae Man
Repentence
2008
*
0:15:24 (Pop‑up)
Tony Matterhorn
Big Belly Guns
Diplo Top Ranking Santogold
Mad Decent
2008
*
0:19:35 (Pop‑up)
Santogold
Get It Up (Radioclit mix Ft MIA % Gorilla Zoe)
Diplo Top Ranking Santogold
2008
*
0:21:14 (Pop‑up)
Jean Grae + 9th Wonder
Billy Killer
Jeanius
2008
*
0:26:11 (Pop‑up)
Hydroponic Sound System
Disconnected
Melo-D Scion mix
0:30:36 (Pop‑up)
Melo-D
strange lady
Melo-D Scion mix
0:32:58 (Pop‑up)
Dubtribe Sound System
here I come baby
San Francisco House Culture (V/A)
0:34:59 (Pop‑up)
Brainclag
tales from the wood sheed
This Ain't Trip Hop? (V/A)
0:37:50 (Pop‑up)
Mr Brown
I dance for money (Charlie Fanclub mix)
2008
*
0:42:31 (Pop‑up)
Preshish Moments
make believe
Let's Be Friends
Daly City Records
2008
*
0:47:00 (Pop‑up)
dan le sac VS scroobius pip
look for the woman 320
*
0:49:56 (Pop‑up)
Organized Konfusion
Releasing Hypnotical Gases
0:54:10 (Pop‑up)
Visionairies
Larceration
0:59:22 (Pop‑up)
Music behind DJ:
Pitch & Hold
pluto
2008
1:01:34 (Pop‑up)
DJ Pierre @ Inner City Acid in Glasgow last Autumn
various from mix from Scotland exclusvie to WFMU
part of set that Pierre gave to WFMU late last year when he was interviewed here - check archives for last November
2007
1:09:33 (Pop‑up)
Warriors movie promo
Pitch & Hold
Christian Bale
do you like Phil Collins?
American Psycho movie excerpt
Border Crossing
searching for mr manuva
Ominous
Blue Boy
Remember Me
OM
Border Crossing
Lee Scratch Perry
$hine
Repentence
Narnack Records
2008
*
The Bug
Skene
London Zoo
Ninja Tune
2008
*
Girl Talk
Don't stop
Feed the Animals
2008
*
Shawty Lo x Skream
They Know/Stagger
Diplo Top Ranking Santogold
2008
*
Santogold
creator (Mumdance Mix Ft Jammer, Badness, Chronik Rage, Silkman & Tempz)
Diplo Top Ranking Santogold
Mad Decent
2008
*
Ming & FS
The Human Condition
OM Records
Showbiz & A.G.