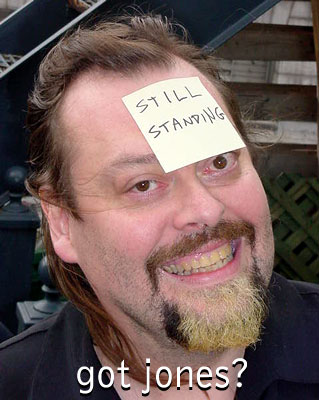 Want to relive every minute of this
Guinness World Record Breaking 100+ hour deejay shift?

Well here's your chance to experience every friggin' moment of
"GLEN JONES: LAST MAN STANDING"
...from Gene Simmons to Vin Scelsa to live on-air massages.
And yes, Jonesey even played a Ricky Martin tune! All for your listening pleasure...

---