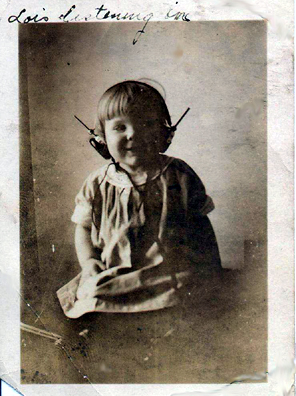 Click on Irene's mom (Lois) for archive shows
Tuesday July 12th: Janel Leppin - Cellist /multi-instrumentalist /singer Janel Leppin was last heard on WFMU accompanying Marissa Nadler on a gorgeous live set. Out on her own, Leppin studied a more classical repertoire before turning to a more experimental side of music. This year Janel released two albums of otherworldly, angelic music, "Mellow Diamond" and "Songs for Voice and Mellotron," complementing her lovely voice with electronics and other instruments. Janel Leppin and her band play live on WFMU.



WJSV, my start in radio.

Happy Day: Irene Trudel, husband Peter Keepnews, and links she loves.