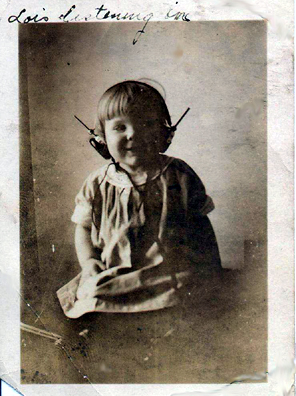 Click on Irene's mom (Lois) for archive shows


Tuesday April 21st: Goddess was scheduled to perform but has to cancel due to illness. They will reschedule sometime in the near future.

Tuesday April 28th: Shulcoth! - As the debris from another year is cast aside, it signals the time for Shulcoth! --the mythic celebration of Citizen Kafka's life. Richie "Shulky" Shulberg passed in 2009 but lives afloat radio waves and MySpace rebroadcasts. The dearly departed one was responsible for some rather questionable but entertaining comedy on WBAI, was a fiddler in the equally questionable but entertaining Wretched Refuse String Band and a vast collector of obscure pieces of what one of the faithful calls "Shulbergalia." The usual cast of co-conspirators helps pay tribute to Citizen Kafka on Irene's show.

Tuesday May 5th: Hydra - Brooklyn's newest vocal creature, Hydra, basks in dark, thick harmony. As they describe themselves, "I sing for you… to us… as one, as three. We speak five languages – English, Albanian, Spanish, Macedonian and HydraTongue – and we'd like to learn yours." With members Sarah Small (Black Sea Hotel), Yula Be'eri, and Rima Fand, Hydra brings its vocal dance to the WFMU Love Room.

Tuesday May 12th: Ambrosia Parsley - After her tune with Shivaree, "Good Night Moon," became a huge hit playing under the credits for "Kill Bill 2," Ambrosia Parsley retreated into the world of child-rearing and solo performance. Parsley's voice is equal parts smoke and silkiness, and she's performed for bright lights from Laurie Anderson to Chuck D to Hal Wilner. There were several failed attempts to release a solo album, and a French label finally released Ambrosia's "Weeping Cherry," in 2013. Now it's been released in the US on Barbès Records and Ambrosia Parsley performs some of the album's dark, sweet songs on Irene's show.

Tuesday May 26th: The Cellar and Point - Calling themselves a "garage chamber" ensemble, The Cellar and Point meld modern classical, downtown jazz and a touch of rock to form their other-worldly music. Drummer/producer Joseph Branciforte and guitarist Christopher Botta are childhood friends who made music together, resulting in this ensemble. Their sound is prog-ish, filled with eccentric electronics, soaring strings and a menacing vibraphone to a driving beat. The Cellar and Point's debut, "Ambit," is out on Cuneiform Records, and they visit WFMU to play live.

WJSV, my start in radio.

Happy Day: Irene Trudel, husband Peter Keepnews, and links she loves.