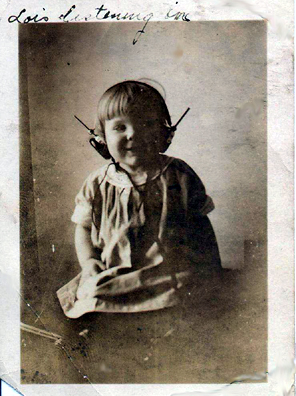 Monday April 14th: Ryley Walker and Wall Matthews - A double-header today! Up first, Ryley Walker who after kicking around Chicago's experimental free/noise music scene, recently turned to a folk-rock sound inspired by some of his heroes, among them Tim Hardin, Tim Buckley, and Bert Jansch. Walker's debut, "All Kinds of You" will be out on Tompkins Square April 15th. Ryley Walker will play and sing a few tunes live before heading to a show at Bowery Ballroom in the evening.

Then guitarist Wall Matthews, a longtime fave of Irene's, finally makes his way to the WFMU studios. Matthews was a founding member of the Entourage Music and Theatre Ensemble, an acclaimed Art-Folk group which released two albums on the Folkways label. Since then Wall counts among his credits seven solo albums and music for dance ensembles, Discovery Channel, Animal Planet, National Geographic, and film. Wall Matthews brings a cellist with him to play live for Irene.

Monday April 21st: Mark Fosson - After His home recordings were unearthed for the album "Digging in the Dust," Mark Fosson has been getting some well deserved recognition for his other body of work as a singer-songwriter. In 2005 Fosson released a solo project, "Jesus on a Greyhound", a fine showcase for his rich baritone and fingerstyle guitar work. Mark Fosson has been touring a lot and drops by WFMU to play live.

Monday April 28th: Guitarist Don Bikoff with Percussionist Stephan - Some forty years after the release of Don Bikoff's debut, "Celestial Explosion," the album's reissue has propelled him into the spotlight again. Bikoff's rejuvenation inspired him to create a new album called "Hallowed Ground" which is out now. Don also recently found his own "basement tape" with a percussionist named Stephan, which he hopes to release as well. Don Bikoff and Stephan visit WFMU's "love room" for a live performance.

Monday May 5th: Guitarist Matt Sowell and Diane Cluck with Isabel Castelvi



---





Monday February 3rd: Uncle Tupelo revisited - Years ago the alt. country trio and Wilco predecessor known as Uncle Tupelo played live for Nicholas Hill on his WFMU program "The Music Faucet." Both have moved on
If you missed a program, or just want to hear one over again, Irene's archived shows are available through her playlist pages.
It's radio to make your mind purr.


---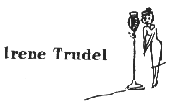 WJSV, my humble origin. Happy Day: A picture of Irene Trudel for the curious and her favorite links.


---