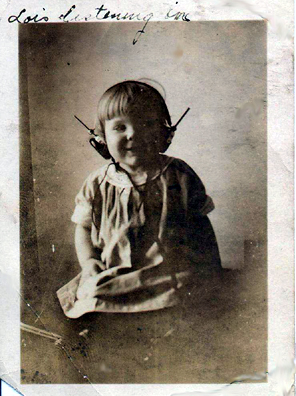 Monday April 21st: Mark Fosson - After His home recordings were unearthed for the album "Digging in the Dust," Mark Fosson has been getting some well deserved recognition for his other body of work as a singer-songwriter. In 2005 Fosson released a solo project, "Jesus on a Greyhound", a fine showcase for his rich baritone and fingerstyle guitar work. Mark Fosson has been touring a lot and drops by WFMU to play live.

Monday April 28th: Guitarist Don Bikoff with Percussionist Stephan Brandstatter - Some forty years after the release of Don Bikoff's debut, "Celestial Explosion," the album's reissue has propelled him into the spotlight again. Bikoff's rejuvenation inspired him to create a new album called "Hallowed Ground" which is out now. Don also recently found his own "basement tape" with percussionist Stephan Brandstatter, recorded many years ago, which he hopes to release as well. Don Bikoff and Stephan Brandstatter visit WFMU's "love room" for a live performance.

Monday May 5th: Guitarist Matt Sowell and Diane Cluck with Isabel Castelvi

Monday May 19th: Melaena Cadiz and Leif Vollebekk -



---





Monday February 3rd: Uncle Tupelo revisited - Years ago the alt. country trio and Wilco predecessor known as Uncle Tupelo played live for Nicholas Hill on his WFMU program "The Music Faucet." Both have moved on
If you missed a program, or just want to hear one over again, Irene's archived shows are available through her playlist pages.
It's radio to make your mind purr.


---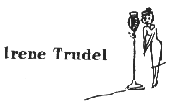 WJSV, my humble origin. Happy Day: A picture of Irene Trudel for the curious and her favorite links.


---