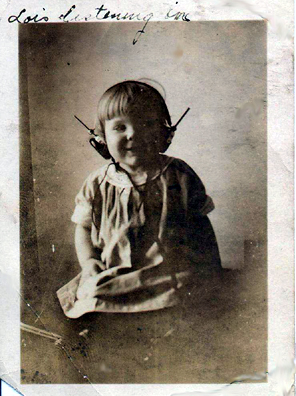 Click on Irene's mom (Lois) for archive shows
Tuesday May 26th: The Cellar and Point - Calling themselves a "garage chamber" ensemble, The Cellar and Point meld modern classical, downtown jazz and a touch of rock to form their other-worldly music. Drummer/producer Joseph Branciforte and guitarist Christopher Botta are childhood friends who made music together, resulting in this ensemble. Their sound is prog-ish, filled with eccentric electronics, soaring strings and a menacing vibraphone to a driving beat. The Cellar and Point's debut, "Ambit," is out on Cuneiform Records, and they visit WFMU to play live.

Tuesday June 2nd: Olivia Chaney - Equally moving as an interpreter of traditional British folk songs and of her original tunes, Olivia Chaney possesses an expressive voice reminiscent of the best moments by Anne Briggs, Sandy Denny or Joni Mitchell. Chaney brings a passion to her slowly unwinding traditional songs of love and longing on guitar, piano and exquisite Indian harmonium. Olivia Chaney's debut, "The Longest River," is out now on Nonesuch and she returns to Irene's show for a live set.

WJSV, my start in radio.

Happy Day: Irene Trudel, husband Peter Keepnews, and links she loves.