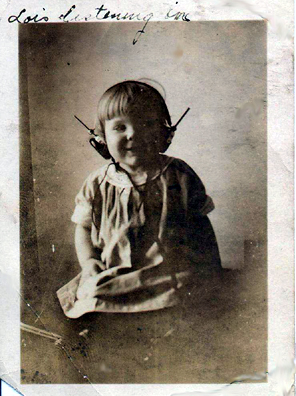 Click on Irene's mom (Lois) for archive shows
Tuesday August 23rd: Sugar Ponies - San Franciscans Suzanne Kramer and Michael McGovern have been the creative core of this folk-rock group since 2009. Kramer's voice might remind you of Lucinda Williams but she has a unique way of phrasing lyrics with a strength and tenderness behind them. McGovern counts XTC's Andy Partridge and Pete Townsend as guitar influences, and he has a Skywalker Ranch connection as well. Their latest disc, "It's a Sign," was produced by the great Ed Stasium, who worked with The Ramones, Talking Heads, Smithereens, and Living Colour. Suzanne and Michael from Sugar Ponies play some of their tunes live for WFMU.



WJSV, my start in radio.

Happy Day: Irene Trudel, husband Peter Keepnews, and links she loves.