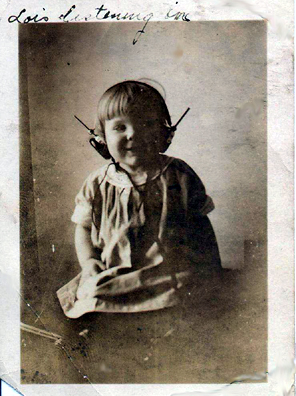 Click on Irene's mom (Lois) for archive shows
Tuesday April 26th: Speed the Plough - Since 1984, Speed the Plough has been weaving intricate rhythms and melodies into their engaging chamber-rock music. Despite many member changes, they're still based in Haledon, NJ and have re-booted to include a couple of family members in the sextet. Their latest album "Now" also inspired a re-boot of Steve Fallon's Coyote label. Speed the Plough plays live on Irene's show.

Tuesday May 3rd: Shulcoth! A tribute to Citizen Kafka - Another year has passed since the untimely demise of Richie Shulberg in 2009. Time to pay homage to the fiddle wizard's alter ego, Citizen Kafka. We celebrate his memory in song and tasteless humor culled from The Citizen Kafka Show on WBAI many an age ago. As always, Irene is joined by celebrants / co-conspirators Edward Haber, Kenny Kosek and Marty Cutler.

Tuesday May 10th: Peter Sando of Gandalf - At the end of the Psychedelic Sixties, the band Gandalf recorded an album for Capitol Records, which was released after they broke up and became a rare collectable LP. Peter Sando wrote their song "Can You Travel in the Dark Alone," which became a favorite of WNEW-FM's Alison Steele, "The Nightbird." Flash forward to current times, and Sando is still writing dreamy songs as a solo artist. Peter's third album "Let There Be Love" was released at the end of 2015. Peter Sando visits Irene's show to play live and chat about his musical past.

Tuesday May 24th: Footings - Peterborough, New Hampshire's Eric Gagne is a longtime fixture of the town's music scene, having been a member of Redwing Blackbird and Death to Tyrants. Footings is Gagne's latest band effort, a simple setting of guitar, viola, drums and vocals, filled with narratives and reflections on everyday life. Eric is also a founder of "The Thing in the Spring," an arts festival held annually throughout the town of Peterborough which focuses on indie, punk, folk, ambient, and other musical genres. Footings played live for Irene on a recent trip to NYC.

Tuesday May 31st: Laura Gibson - After a four-year gap, singer/songwriter Laura Gibson has released "Empire Builder," an album inspired by two major life events. Her main inspiration was the Amtrak train route she took while moving from Oregon to New York. Then after moving to NYC, Gibson lost all her possessions in the East Village building explosion in March of 2015. Laura's music has a simplicity that is emotionally dark and uplifting at the same time. As she describes the resulting album, "The title (Empire Builder) seemed appropriate because it captures a moment right in the middle of a big personal change." Laura Gibson drops by WFMU to play live.



WJSV, my start in radio.

Happy Day: Irene Trudel, husband Peter Keepnews, and links she loves.