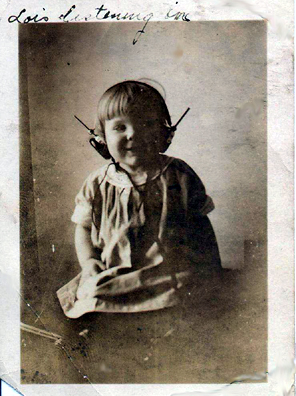 Click on Irene's mom (Lois) for archive shows
Tuesday February 24th: Emma Tricca - With an early push from the likes of John Renbourne and Odetta, Emma Tricca dove deeply into the pool of 70s folkies from Italy and England, where she was born and grew up. Tricca's pretty, unadorned music shows a reaction to all her travels and family life with scientists and artists. Emma Tricca's latest album is "Relic," and she drops by WFMU to play some of her beautiful tunes.

WJSV, my start in radio.

Happy Day: Irene Trudel, husband Peter Keepnews, and links she loves.