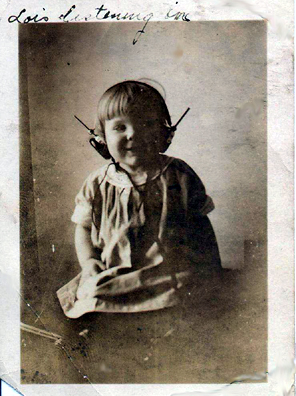 Monday June 30th: Beth Sorrentino - In the early 1990's, Beth Sorrentino had a good run with the pop trio suddenly, tammy! before going the solo route. Sorrentino became singer-songwriter route by night, and by day, a creative arts director and piano teacher at several acclaimed public and private schools in the NYC area. Beth's back with "Would You Like To Go: A Curt Boettcher Songbook," a great collection of '60s sunshine pop by the late songwriter, best known for his work with The Association, Saggitarius and The Millennium. Beth Sorrentino plays some of those great tunes (and maybe a few of her own) live on Irene's show.

Monday July 7th: Gabriel Kahane - With the release of his "Craigslist Lieder" Gabriel Kahane created the perfect blur between mundane social media and mock artsong. Since then, Kahane has created increasingly gorgeous chamber-pop, showcasing his sweet vocal style, but always finding the beauty and humor in life. Gabe's latest album, "The Ambassador," draws inspiration from "Bruce Willis' hair, detective fiction, modernist architecture, and race riots... a meditation on the underbelly of Los Angeles." Gabriel Kahane plays live on WFMU.

Monday July 14th: Michaela Anne - Country music convert Michaela Anne turned away from her dissatisfying time as a jazz student after meeting bluegrass musician Michael Daves. She's been making people take notice at festivals like the Telluride Bluegrass Festival, Merlefest, and SXSW with her sweet soprano and plain-spoken songs. "Ease My Mind" is her resulting album, full of the turbulence of being a young woman in making her own path in America. Michaela Anne Plays live on Irene's show.



---





If you missed a program, or just want to hear one over again, Irene's archived shows are available through her playlist pages.
It's radio to make your mind purr.


---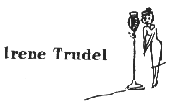 WJSV, my humble origin. Happy Day: A picture of Irene Trudel for the curious and her favorite links.


---