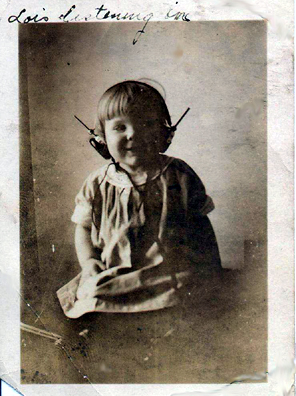 Monday October 20th: Guitarist Peter Biedermann - Following a recent move to Arizona, Guitarist Peter Biedermann wrote new music inspired by the weather and topography of his new home. Biedermann's upcoming recording, with the working title, 'Tales From The Desert,' will be along the lines of some of his earlier forays utilizing acoustic and electronic elements. Peter Biedermann has returned to the east to play a few gigs, including a visit to WFMU.

Monday October 27th: Graph Rabbit - Glisteningly gorgeous musical landscapes are what Graph Rabbit play best. On their debut, "Snowblind," the Brooklyn-based duo of artist/composer Austin Donohue and experimental pianist Shy Kedmi created songs that are both sweepingly cinematic and hauntingly minimalist. With a second album in the works, Graph Rabbit visits WFMU to play live.

Monday November 10th: Mary Lattimore and Jeff Ziegler - After a long collaborative past, harpist Mary Lattimore and multi-instrumentalist Jeff Zeigler have just released "Slant of Light," a beautifully impressionistic set of improvisations. Lattimore's elaborate melodies are meditatively enhanced by a lush compliment of Zeigler's tonal beds of synthesizer and guitar. Mary Lattimore and Jeff Ziegler visit Irene's show for a live performance on WFMU



---





If you missed a program, or just want to hear one over again, Irene's archived shows are available through her playlist pages.
It's radio to make your mind purr.


---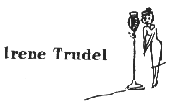 WJSV, my humble origin. Happy Day: A picture of Irene Trudel for the curious and her favorite links.


---