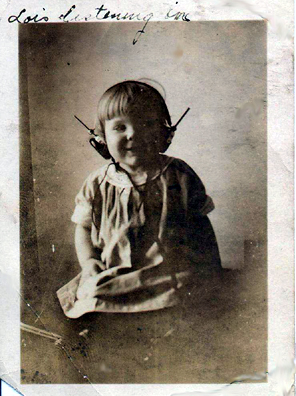 Monday September 8th: Stephen Bartolomei - Eleven years ago Stephen Bartolomei began releasing songs filled with folky rock, cassette loops and rustic instruments under the alter-ego of Mal Madrigal. The Omaha, Nebraska native often performed with the likes of Bright Eyes, Azure Ray and The Good Life, to name a few well-known locals. Bartolomei recently moved to NYC, dropped his previous moniker, and released "All the Ghosts" under his own name last year. Stephen moves easily from wistful folk to electrified minor key moodiness throughout the album, captured with a light touch by Steve Albini. Stephen Bartolomei plays a solo set of his songs for WFMU.

Monday September 15th: Rachel Ries - As the daughter of missionaries, Rachel Ries spent her early musical life immersed in Mennonite hymns, Suzuki violin and The Carpenters. Ries melded those influences into a considerable talent, with a freewheeling, often breezy storytelling style to her songwriting. Rachel is a frequent collaborator with Ana´s Mitchell, and released her lovely third album, "Ghost of a Gardener," earlier this year. Rachel Ries plays live for Irene in advance of a show at the Cornelia Street Cafe.

Monday October 20th: Guitarist Peter Biedermann

Monday October 27th: Graph Rabbit



---





If you missed a program, or just want to hear one over again, Irene's archived shows are available through her playlist pages.
It's radio to make your mind purr.


---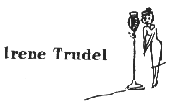 WJSV, my humble origin. Happy Day: A picture of Irene Trudel for the curious and her favorite links.


---