Radio Ravioli with Olivia: Playlist from January 4, 2018
Intimate electronics, bad poetry, tender murk, and tired humans making the best of it. Features live sound collaging, too.
<-- Previous playlist | Back to Radio Ravioli with Olivia playlists | Next playlist -->
---
Upcoming events:
Mon. Nov 18th, 3:01pm - 6pm: Ka Baird (More info...)

---

January 4, 2018: Hunger is the best sauce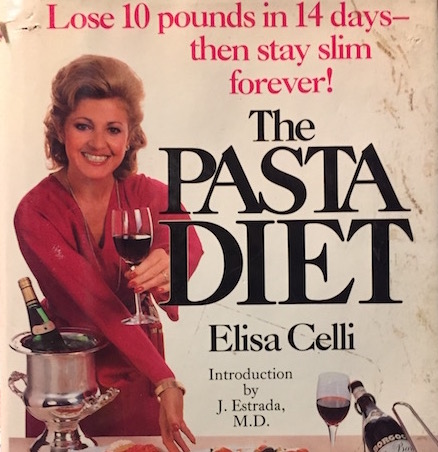 Listen to this show:

Pop‑up player!
|
Add or read comments
Artist
Track
Album
Comments
Approx. start time

Some have argued that food is too physical and transient to deserve serious consideration.
Patsy Cline
Walking Dream
7"
0:01:09 (Pop‑up)
Eliane Radigue
Transamorem-Transmortem
Transamorem-Transmortem
0:02:50 (Pop‑up)
Gregory Whitehead
Nothing Like Us Ever Was, +cuts
+ pauline oliveros
0:13:31 (Pop‑up)
Klein
Cry Theme
Tommy
0:30:12 (Pop‑up)
Fripp & Eno
An Index of Metals
Evening Star
0:38:32 (Pop‑up)
walkin drm
0:40:47 (Pop‑up)
Vaisu Luksus
Lapin Luonto Luo Outoa Taikaa
Vaisu Luksus
0:53:06 (Pop‑up)
CC
Jolene Drowning
AM
0:57:19 (Pop‑up)
Lindstrom
Bungl feat Jenny Hval
It's Alright Betweeen Us As It Is
like a ghost
1:05:23 (Pop‑up)
together forever (vhs loss)
1:10:28 (Pop‑up)
Evan Zierk
Drifting
Drifting/Bending
1:14:06 (Pop‑up)
Wuwei + Ulrich Morits
Toy Ships
An Anthology Of Chinese Experimental Music 1992-2008
1:30:45 (Pop‑up)
Shanghai Quintet
Part II
ShangShan / Stone Age Music
1:39:43 (Pop‑up)
Hong Qile
j gmc
An Anthology Of Chinese Experimental Music 1992-2008
2:02:44 (Pop‑up)
Oval
Vario
Ghosts And Monsters: Technology And Personality In Contemporary Music
^ together + The Hidden City: Sound Portraits For Goteborg
2:03:42 (Pop‑up)
The Transcendence Orchestra
Sun Hill
Modern Methods For Ancient Rituals
2:16:57 (Pop‑up)
Wobbly
Clawing Your Eyes Out Down To Your Throat
Illegal Art Exhibit
2:23:37 (Pop‑up)
O Morto
The forest, the people and the spirits
The Forest, The People and the Spirits
+ The Hidden City again
2:27:29 (Pop‑up)
Shirelles
Baby its you
2:42:53 (Pop‑up)
Radio Wonderland
Good To Be Back in L.A. (min)
Seize The Means
2:46:23 (Pop‑up)
baby u
2:54:10 (Pop‑up)
<-- Previous playlist
| Back to
Radio Ravioli with Olivia playlists
|
Next playlist -->
RSS feeds for Radio Ravioli with Olivia:

Playlists feed |

MP3 archives feed
|
E-mail Olivia
|
Other WFMU Playlists
|
All artists played by Radio Ravioli with Olivia
|
---
Listen on the Internet
|
Contact Us
|
Music & Programs
|
WFMU Home Page
|
Support Us
|
FAQ
Live Audio Streams:
Pop-up
|
128k AAC
|
128k MP3
|
32k MP3
|
32k Windows
---