Brian Turner: Playlist from September 6, 2016
Order and disorder in a freeform haze of terribly-played guitars, shorted-out electronics, found audio detritus, strange sounds from strange lands all around. Psych-punk-junk, collage, even pop. Lots of in-studio live performances to boot.
<-- Previous playlist | Back to Brian Turner playlists | Next playlist -->
---

September 6, 2016: w/ special guest BRIX SMITH-START

Listen to this show: | Read comments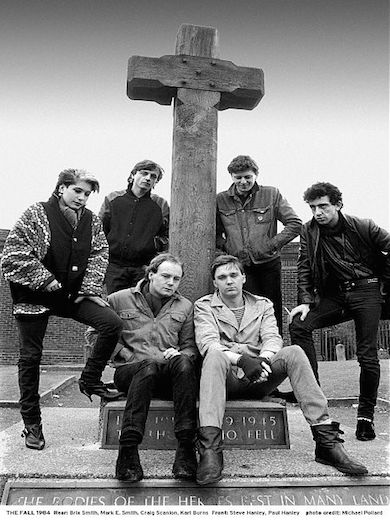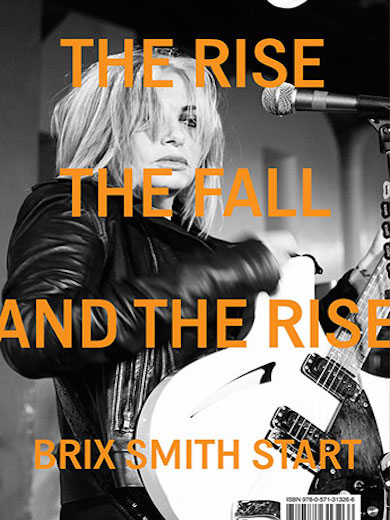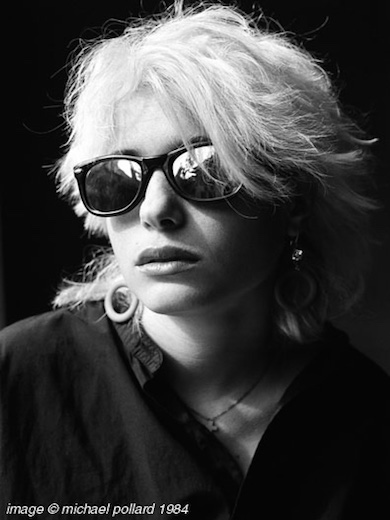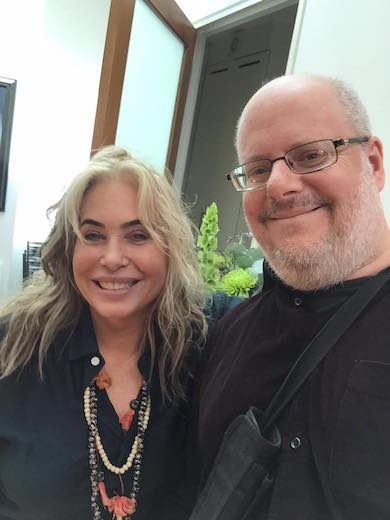 Brix Smith Start returns to Brian Turner's show a little more than a year after his marathon 6-hour radio extravaganza on The Fall, where the band's former guitarist and former Mrs. Mark E. Smith first appeared on WFMU. Since then, Brix has released her memoir, The Rise, The Fall, and the Rise (Faber Books) chronicling her American upbringing and eventual relocation to Manchester to help guide the 1980's version of The Fall into a new realm and higher public profile. The book documents her rollercoaster period of success and turmoil before landing on her feet in Britain's TV and fashion world (and a recent cameo in the Ab Fab movie!). Last month, Brix invited Brian to visit her London home she shares with her husband and her pugs Pixie and Gladys, where they sat down and talked about her long strange trip, and current return to rock with her new band The Extricated. We'll also be playing some Adult Net, live Extricated, and more live Fall material.
(* = new)


| Artist | Track | Album | Label | Comments | Images | New | Approx. start time |
| --- | --- | --- | --- | --- | --- | --- | --- |
| Vince Taylor | Rock & Roll Station | 7" | Megaphone | | | | 0:00:00 () |
| Centre Negative | Under the Influence | Emotion Is Cringey | Ever/Never | | | * | 0:04:09 () |
| Alien City | When Everything Is Nothing | Alien City | No Label | | | | 0:07:23 () |
| Jonathan Halper | Leaving My Old Life Behind | Various: Anxious Color | Mississippi | | | | 0:09:38 () |
| Nick Haefner | Don't Be Late | The Great Indoors | Bam Caruso | | | | 0:12:24 () |
| The Wead | By the Whey | 7" | Black Gladiator | | | * | 0:20:58 () |
| Pack | Terrorist | Pack | Vinyl | | | | 0:23:04 () |
| The Wad | Atomic | 7" | Ron Is Wrong | | | * | 0:26:39 () |
| Macula Dog | Work Friend | Why Do You Look Like Your Dog | Wharf Cat | | | * | 0:28:26 () |
| Niels Mestre | General Lafoyette | Various: Jam Club Presents Volume 1: Dive Bomb Guitar Shred | No Label | | | * | 0:32:17 () |
| Dakim | Excerpt | Ddust Regos | Leaving | | | * | 0:32:39 () |
| Les Rallizes Denudes | | Live Tachikawa 12/3/77 | | | | | 0:35:07 () |
| Small World Experience | Losing It | Shelf-Life | Siltbreeze | | | * | 0:47:27 () |
| Bridgeport Badboys (Craig Bell) | Muckraker | AKA Darwin Layne | Ever/Never | | | * | 0:50:05 () |
| Red Kross | Screaming | Songs That Chargo Taught Us | In The Red | | | * | 0:53:01 () |
| Hallelujah | You Are the Champion | Split 7" w/Holiday Inn | Maple Death | | | * | 0:56:24 () |
| The Fall | Copped It | Saturday Live BBC 8/29/84 | | | | | 1:01:01 () |
| The Fall | Jerusalem (live) | I Am Pure As Orange | | recordings of a live 1988 Kurious Oranj set | | | 1:05:49 () |
| The Adult Net | Waking Up in the Sun | The Honey Tangle | Fontana | | | | 1:16:29 () |
| Brix Smith-Start | Interview live at Brix's London flat (w/Gladys and Pixie in attendance, photo BT) | | | | | | 1:20:06 () |
| The Adult Net | Take Me | The Honey Tangle | Fontana | | | | 1:55:16 () |
| Brix and the Extricated | Feeling Numb/Rebel Rebel + Totally Wired | Live on Marc Riley's BBC6 program, Manchester, Jan. 2016 | | | | | 2:01:31 () |
| The Fall | Frenz | Live at the Channel, Boston 5/12/88 | | | | | 2:18:52 () |
| The Fall | 2X4 | Live at the Channel, Boston 5/12/88 | | | | | 2:26:37 () |
| The Fall | Victoria | Live at the Channel, Boston 5/12/88 | | | | | 2:28:38 () |
| The Fall | Pay Yr Rates | Live at the Channel, Boston 5/12/88 | | | | | 2:31:09 () |
| The Fall | L.A. | Live at the Channel, Boston 5/12/88 | | | | | 2:34:55 () |
| The Fall | Bremen Nacht | Live at the Channel, Boston 5/12/88 | | | | | 2:39:05 () |
| The Fall | Guest Informant | Live at the Channel, Boston, 5/12/88 | | | | | 2:47:16 () |
| The Fall | U.S. 80's 90's | Live at the Channel, Boston 5/12/88 | | | | | 2:52:24 () |
<-- Previous playlist
| Back to
Brian Turner playlists
|
Next playlist -->
RSS feeds for Brian Turner:

Playlists feed |

MP3 archives feed
| Email
the Program Director
|
Other WFMU Playlists
|
All artists played by Brian Turner
|
---
Listen on the Internet
|
Contact Us
|
Music & Programs
|
WFMU Home Page
|
Support Us
|
FAQ
Live Audio Streams:
Pop-up
|
128k AAC
|
128k MP3
|
32k MP3
|
32k Windows
---