The Evan "Funk" Davies Show: Playlist from August 19, 2015
Every show starts with the '70s! We'll rediscover forgotten rockers, revisit unfairly maligned disco beats and replay power-pop favorites. Next: plenty of new releases, occasional live bands and more. Don't let the nickname confuse you.
<-- Previous playlist | Back to The Evan "Funk" Davies Show playlists | Next playlist -->
---

August 19, 2015: The 7th Annual Evan "Funk" Davies Disco and/or Dance Party Show!

Listen to this show:

Pop‑up player! | Add or read comments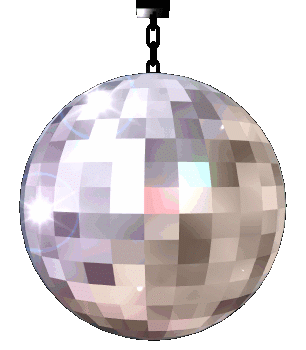 Summertime always reminds me of listening to Ken "Spider" Webb and Ricky Ricardo and, of course the Chief Rocker Frankie Crocker on WBLS. So when summer rolls around I start itching to play my favorite records from that era (give or take a few years) -- favorites I loved back then, and new favorites that I never heard back in the day.
In that spirit, I'm excited to bring you the 7th annual Evan "Funk" Davies Disco and/or Dance Party! It's three hours of classic dance and disco jams from the '70s and early '80s, plus some lost shoulda-been-hits that just might become your new faves. Hook up the disco ball, pull the rug back, and tell the downstairs neighbors to go out to the movies (or just invite them up!) because you'll be wearing out your boogie shoes tonight!

=======================================
Disco/dance disclaimer! I'm keeping the lines blurry and using "disco" and "dance" as catch-all terms for my own take on fun dance music from the mid-70s to the early '80s, expanding the boundaries (and sound) of the traditional disco era. No griping, please!

Hustle on over to your favorite social media platform and Like The Evan "Funk" Davies Show on Facebook, then follow me on Twitter!
Artist
Track
Album
Label
Year
Comments
Approx. start time
faith hope & charity
let's go to the disco
s/t
rca
1975
dexter wansel
i'll never forget (my favorite disco)
12"
phila. int'l
1979
0:04:07 (Pop‑up)
alicia bridges
i love the nightlife (disco 'round)
7"
polydor
1978
0:09:27 (Pop‑up)
first choice
great expectations
12"
gold mind
1979
0:12:49 (Pop‑up)
Music behind DJ:
the thom bell orchestra
the fish that saved pittsburgh (instrumental)
12"
lorimar
1979
0:17:57 (Pop‑up)
heatwave
the groove line
7"
epic
1978
0:21:37 (Pop‑up)
the raes
a little lovin' (keeps the doctor away)
dancing up a storm
a&m
1979
0:25:18 (Pop‑up)
wardell piper
super sweet
12"
midsong
1979
0:30:56 (Pop‑up)
n.y.c. peech boys
don't make me wait
life is something special
island
1983
0:37:50 (Pop‑up)
Music behind DJ:
silvetti
spring rain
world without words
salsoul
1976
0:44:10 (Pop‑up)
the whispers
and the beat goes on
12"
solar
1979
0:46:37 (Pop‑up)
chanson
i can tell
s/t
ariola
1978
0:53:41 (Pop‑up)
the futures
party time man
12"
phila. int'l
1978
0:59:55 (Pop‑up)
jimmy "bo" horne
i wanna go home with you
dance across the floor
sunshine sound
1978
1:05:58 (Pop‑up)
Music behind DJ:
the neil cloud orchestra
time of the seasons [sic]
12"
tk
1979
1:09:27 (Pop‑up)
silver convention
fly robin fly
save me
midland int'l
1975
1:11:57 (Pop‑up)
gonzalez
haven't stopped dancing yet
haven't stopped dancin'
capitol
1978
1:17:05 (Pop‑up)
moment of truth
you got me hummin'
12"
salsoul
1977
1:23:56 (Pop‑up)
change
searchin'
the glow of love
wb/rfc
1980
1:28:30 (Pop‑up)
Music behind DJ:
kat mandu
the break
12"
tk
1979
1:36:11 (Pop‑up)
cafe creme
discomania - medley
discomania
rso
1978
1:43:21 (Pop‑up)
munich machine
a whiter shade of pale
a whiter shade of pale
casablanca
1:53:10 (Pop‑up)
garrett scott
na na kiss him goodbye
12"
west end
1:59:22 (Pop‑up)
Music behind DJ:
nighthawk
eye of the tiger (souped-up instrumental version)
12"
quality/rfc
1982
2:02:41 (Pop‑up)
the intruders
i'll always love my mama
12"
phila. int'l
1973
2:06:08 (Pop‑up)
lamont dozier
boogie business
7"
warner bros
1979
2:12:08 (Pop‑up)
pattie brooks
got tu go disco
12"
casablanca
1979
2:15:42 (Pop‑up)
joe thomas
plato's retreat
12"
tk
1978
sending this one out to all New Yorkers of a certain age.
2:21:16 (Pop‑up)
Music behind DJ:
shalamar
simón's theme
12"
soul train
1977
2:27:07 (Pop‑up)
sheila & b. devotion
spacer
7"
carrere
1979
2:29:57 (Pop‑up)
gregg diamond's starcruiser
starcruisin'
s/t
marlin
1978
2:33:16 (Pop‑up)
the jacksons
shake your body (down to the ground)
12"
epic
1978
2:39:39 (Pop‑up)
dorothy moore
let the music play
12"
malaco
1977
2:46:04 (Pop‑up)
the evasions
the wikka rap
12"
sam
1981
2:51:27 (Pop‑up)
Music behind DJ:
disc-o-tech
window shopping
the magic disco machine
motown
2:57:30 (Pop‑up)
<-- Previous playlist
| Back to
The Evan "Funk" Davies Show playlists
|
Next playlist -->
RSS feeds for The Evan "Funk" Davies Show:

Playlists feed |

MP3 archives feed
|
E-mail Evan Davies
|
Other WFMU Playlists
|
All artists played by The Evan "Funk" Davies Show
|
---
Listen on the Internet
|
Contact Us
|
Music & Programs
|
WFMU Home Page
|
Support Us
|
FAQ
Live Audio Streams:
Pop-up
|
128k AAC
|
128k MP3
|
32k MP3
|
32k Windows
---