Nazario Scenario: Playlist from May 13, 2015
Two hours of rollicking delite: '60s jams, cartooniness, seriousness, sing-alongs, and Simpsons talk. P.dece.
<-- Previous playlist | Back to Nazario Scenario playlists | Next playlist -->
---
Upcoming events:
Tue. Dec 25th, Midnight - 3am: Amanda Nazario fills in for Jesse Jarnow

---

May 13, 2015: Secrets of a Successful Marriage

Listen to this show: | Add or read comments

.........................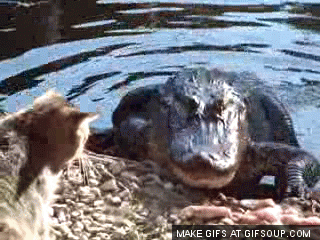 (* = new)


Artist
Track
Album
Label
Year
Format
Comments
New
Approx. start time
Robert Palmer
Man Smart/Woman Smarter
Some People Can Do What They Like
Island
1976
Cassette
0:00:00 ()
The Landlords
Suzanne
Our Favorite Songs EP
Catch Trout
7"
*
0:04:31 ()
Elvis Costello & the Attractions
This Year's Girl
This Year's Model
Columbia
1978
LP
0:07:22 ()
Crispian St. Peters
You Were On My Mind
Jamie
1965
7"
0:10:28 ()
Jad Fair & Teenage Fanclub
Love's Taken Over
Words of Wisdom & Hope
Alternative Tentacles
2002
CD
0:13:12 ()
Tsunami
Be Like That
The Heart's Tremolo
Simple Machines
1994
CD
0:17:01 ()
The Who
Summertime Blues
Live at Hull 1970
Geffen
CD
0:21:56 ()
Polaris
Summerbaby
Music From The Adventures Of Pete & Pete
1999
Spot fie
0:25:43 ()
Cub
Vacation
Skinny Ties and All: Hova's WFMU marathon premium from 1998
orig 1995
0:28:46 ()
John Sebastian
You're a Big Boy Now
John B. Sebastian
Reprise
1970
LP
0:39:16 ()
The Allman Brothers
Don't Keep Me Wonderin'
Live at the Atlanta International Pop Fest 1970
Epic/Legacy
CD
0:41:40 ()
Shawn David McMillen
Like a Lily
On the Clock w/JJ and Mitch
12xu
LP
*
0:45:16 ()
Norberto Lobo
Fran
Fornalha
Three:Four
CD
*
0:50:58 ()
Fat Creeps
Dadweed
Must Be Nice
Sophomore Lounge
LP
*
0:56:03 ()
Russian Male Chorus
There's a Tavern in the Town
Courlander's Almanac: Familiar Music in Strange Places
Folkways
1959
LP
0:58:24 ()
The Rutles
Living in Hope
The Rutles
Rhino
1979/1990
CD
1:07:14 ()
Tyme
Cry For The Trees
Crypt
orig 1967
7"
*
1:09:41 ()
Jesse Hector and the Sound
In My Soul
Running Wild
Rpm
orig 1990s
CD
*
1:12:11 ()
Colleen Green
TV
I Want to Grow Up
Hardly Art
CD
*
1:16:12 ()
Simpsons Time!
ep 103: Secrets of a Successful Marriage (writer: Daniels)
season 5
1:21:46 ()
Rockpile
Teacher, Teacher
Seconds of Pleasure
Columbia
1980
LP
1:32:41 ()
Warren Zevon
Genius
Genius
Elektra/Rhino
2002 (comp)
CD
1:39:36 ()
Celia Cruz & Johnny Pacheco
No Aguanto Mas
Fania: 30 Great Years 1964-1994
Fania
CD box set
1:43:52 ()
Marino Perez
O la Pago Yo o la Paga Ella
Bachata Roja: Acoustic Bachata From the Cabaret Era (V/A)
Aso!
2007 (comp)
CD
1:47:53 ()
The New Pornographers
Streets of Fire
Twin Cinema
Matador
2005
CD
1:51:32 ()
The Lovin' Spoonful
You Didn't Have to Be So Nice
Don't miss A Spoonful of Lovin' THIS Sunday 5/17 at 2A in the East Village. 9PM.
1:57:56 ()
<-- Previous playlist
| Back to
Nazario Scenario playlists
|
Next playlist -->
RSS feeds for Nazario Scenario:

Playlists feed |

MP3 archives feed
|
E-mail Amanda
|
Other WFMU Playlists
|
All artists played by Nazario Scenario
|
---
Listen on the Internet
|
Contact Us
|
Music & Programs
|
WFMU Home Page
|
Support Us
|
FAQ
Live Audio Streams:
Pop-up
|
128k AAC
|
128k MP3
|
32k MP3
|
32k Windows
---