Ken

| Freeform radio for the chronically impatient. Avant-garde pop, poppy avant-garde, teutonic thump thump, loud guitars and guttural screaming. Playlists and photos posted in real time on the web so you can play along or comment at home or work.
.
Wednesdays 9am - Noon (

EDT

) | On WFMU (Info) | 91.1, 90.1, 91.9 FM & wfmu.org
---
---
Playlist for 11 March 2015

|
Marathon 2015 Week One, with Chris M: Pledge Now!
Hear the show in: | Add or read comments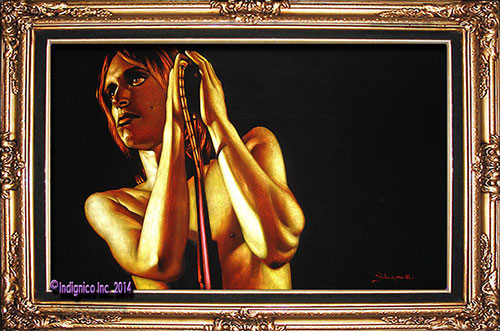 The Grand Prize for Today's Show: Pledge $365 or more to be in the running of the pop.
(* = new)
Artist
Song
Album
Comments
Images
New
Approx. start time
Klaus Dinger und Japandorf
Cha Cha 2008
Klaus Dinger + Japandorf
This is the Prize Now Up!
Music behind DJ:
A.D.O.R.
Let It All Hang Out
0:11:57 ()
Sudden Infant
Human Fly
Wolfli's Nightmare
0:15:56 ()
Prisonshake
Eisbaer
0:18:30 ()
Mark Twain's Atomic Wombat
I Wanna Be Your Dog
Considerably Further Beyond the Sea: The Avant-Garde Surf Compilation (V/A)
The Prize Now Up!
0:21:42 ()
Jonathan Kane
Sis
Live at WFMU
0:28:52 ()
Schlammpeitziger
Rollrockers Feinrippröhren
Vorausschauende Bebauung
0:32:46 ()
Hookworms
Form and Function
Pearl Mystic
0:40:49 ()
Dengue Fever
Rom Say Sok
The Deepest Lake
0:53:58 ()
The Osmonds
Crazy Horses at 33
0:58:05 ()
Killdozer
Knuckles The Dog (Who Helps People)
Uncompromising War On Art Under The Dictatorship Of The Proletariat
1:01:48 ()
Flipper
Ha Ha Ha
Sex Bomb Baby
1:06:39 ()
Jonathan Kane
Sis
1:11:01 ()
The Flying Lizards
Hands 2 Take
The Fourth Wall
1:17:13 ()
Tuxedomoon
No Tears
1:21:06 ()
Sunshine
Narcoleptic Feedback
1:26:26 ()
Music behind DJ:
Olivia Tremor Control
1:29:58 ()
Faust
Sur La Ventre
Just Us
*
1:37:30 ()
Vive la Fête
Noir Desir
Nuit Blanche
1:41:43 ()
Gnod / White Hills
Drop Out
Gnod Drop Out With White Hills, Vol. 2
1:49:23 ()
Music behind DJ:
Curd Duca
1:57:58 ()
Matmos
Tunnel
The Marriage of True Minds
2:03:47 ()
Elakelaiset
Wooly Humppa
2:09:08 ()
RIAA
Down at Mississippi
2:11:22 ()
Silver Apples
I Have Known Love
Silver Apples
2:25:50 ()
Prince Rama
Welcome to the Now Age
Top Ten Hits of the End of the World
2:30:24 ()
Buddy Scott Trio
Barbecue
You WIn
2:32:52 ()
tThe Velvet Underdog
Temptation Inside of Your Heartworm
2:40:49 ()
Rachid Taha
Barra Barra
2:49:13 ()
<-- previous playlist
|
ken's other playlists
|
next playlist -->
RSS feeds for Ken's show:

Playlists feed |

MP3 archives feed
E-mail Ken
|
All artists played by ken
|
WFMU home page
|
WFMU playlists
|
hear WFMU live on the Web
|
top of page
Generated by
KenzoDB
, (C) 2000-2019
Ken Garson