The Evan "Funk" Davies Show: Playlist from March 27, 2013
Every show starts with the '70s! We'll rediscover forgotten rockers, revisit unfairly maligned disco beats and replay power-pop favorites. Next: plenty of new releases, occasional live bands and more. Don't let the nickname confuse you.
<-- Previous playlist | Back to The Evan "Funk" Davies Show playlists | Next playlist -->
---

March 27, 2013: JACCO GARDNER live set!

Listen to this show: | Add or read comments

Jacco Gardner brings his version of baroque psych to WFMU as he wraps up his US tour with a stop in our Jersey City studios on his way to the airport. His 2012 7" release "Where Will You Go" was Evan's #1 single of 2012, and his new full-length album Cabinet Of Curiosities (Trouble In Mind) picks up where that left off: building on a '60s sensibility that will be pleasantly recognizable to fans of Curt Boettcher or Billy Nicholls as well as more recent acts like the Black Angels or Dungen.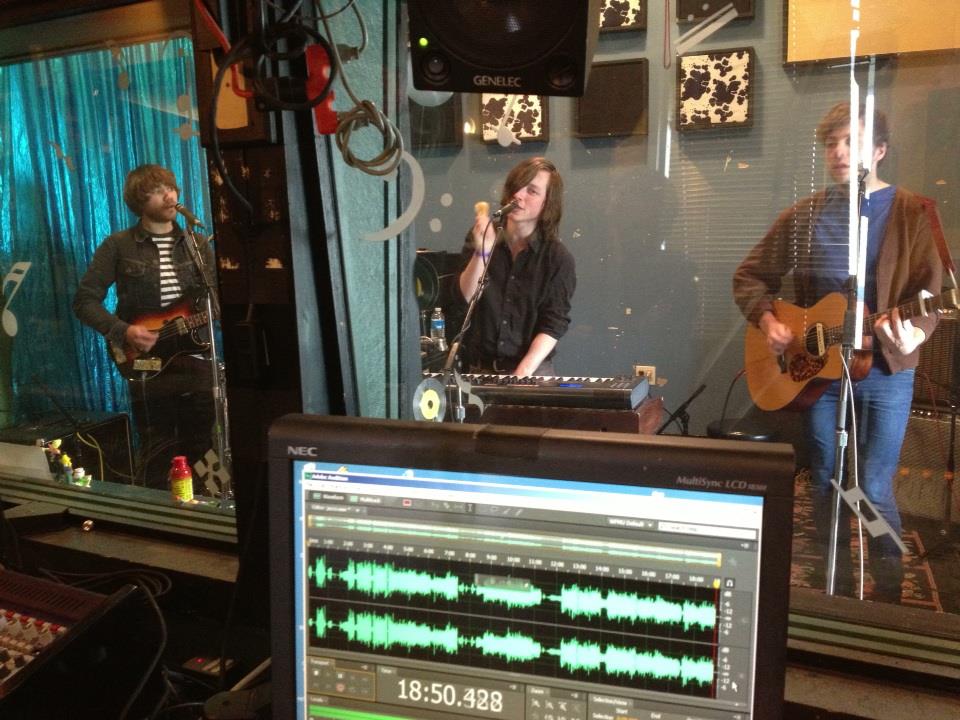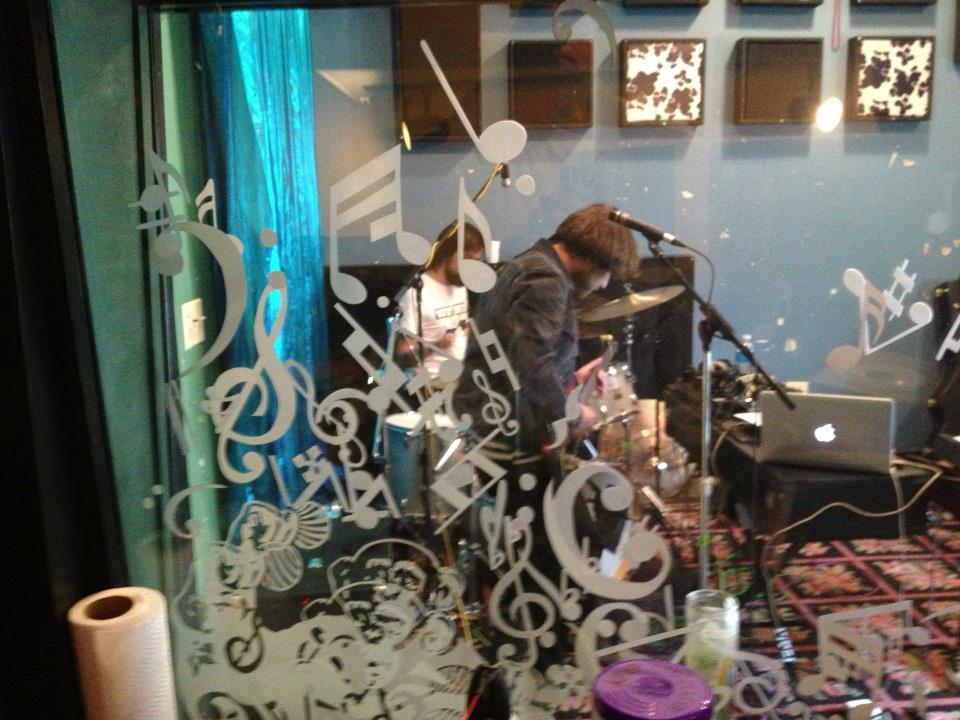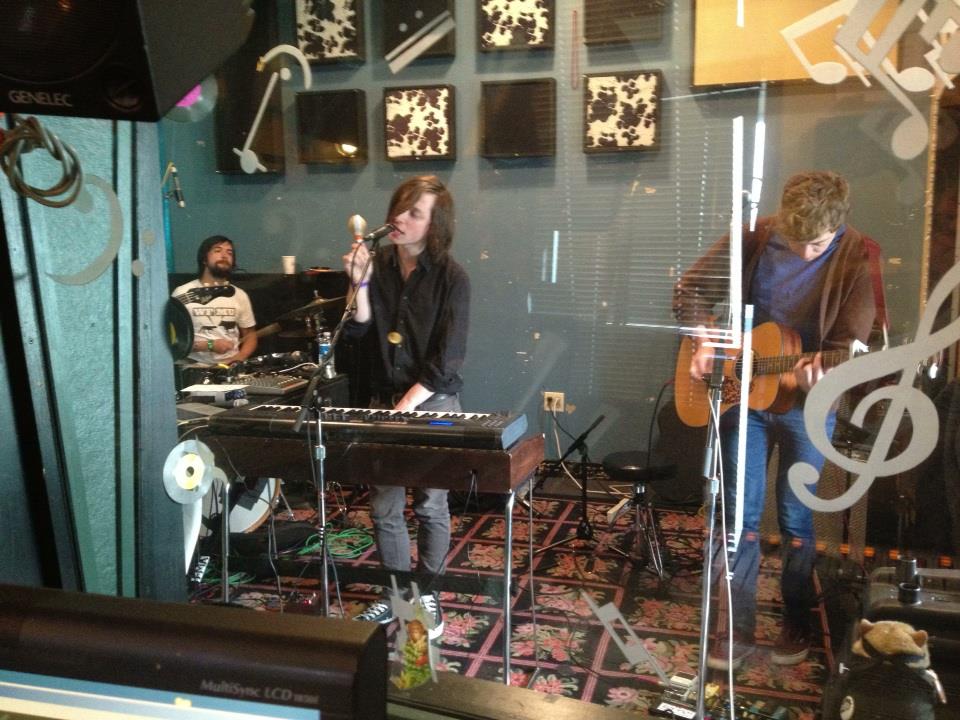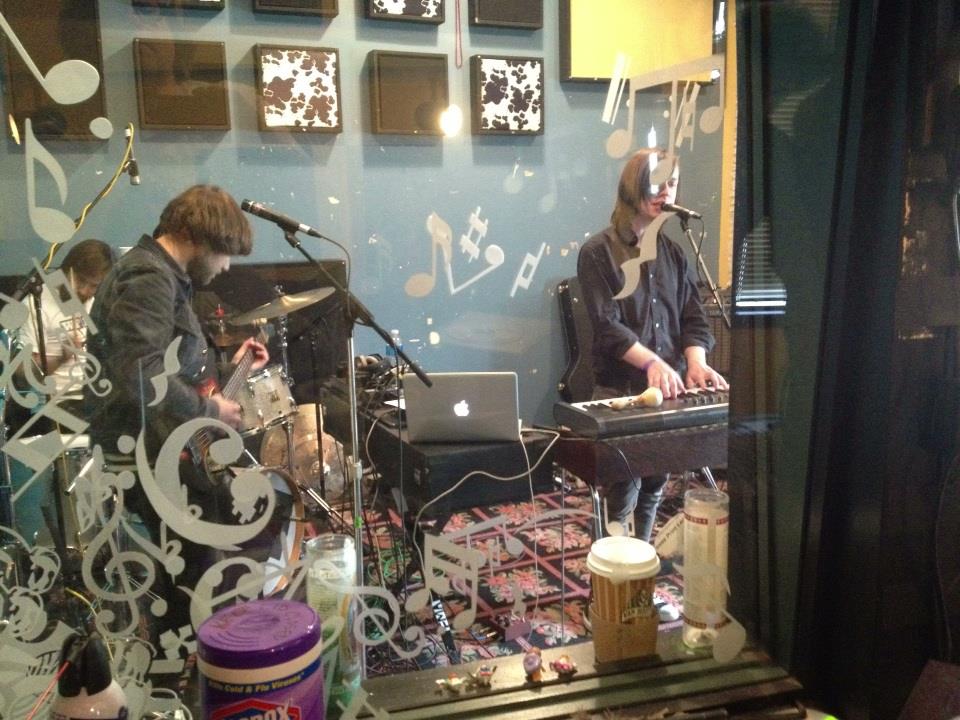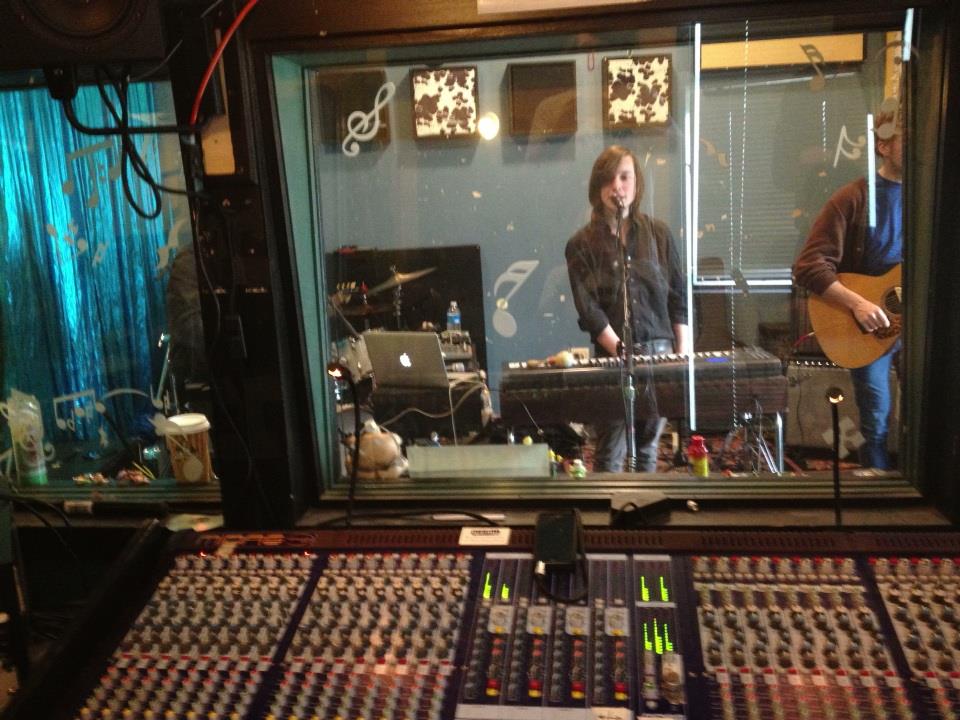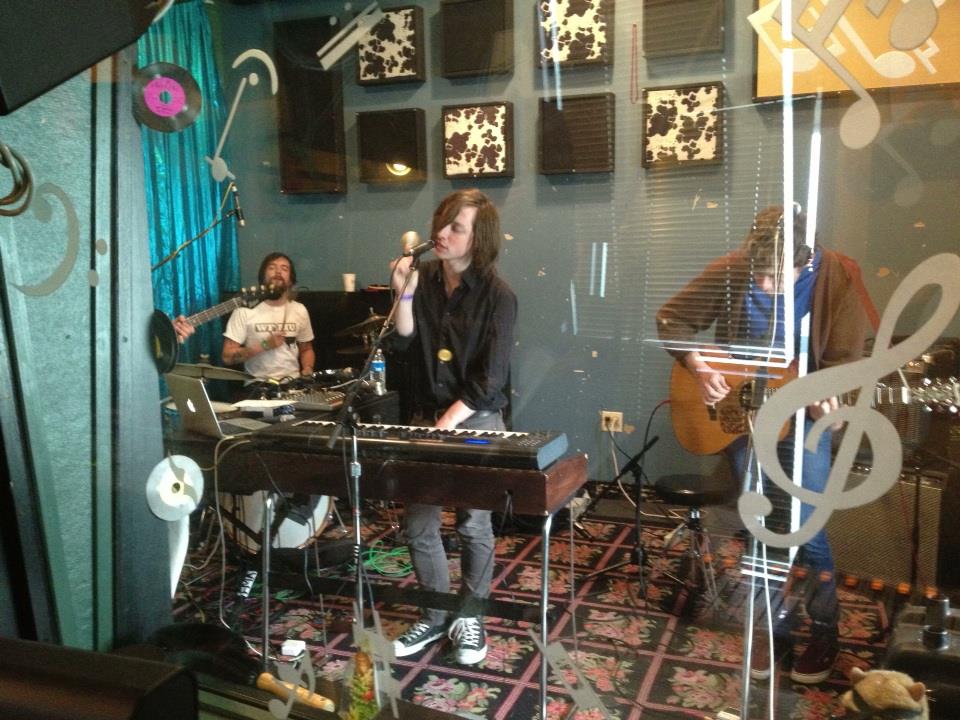 Please take a moment to follow me on Twitter and/or Like The Evan "Funk" Davies Show on Facebook! Thanks!


(* = new)


Artist
Track
Album
Label
Year
Comments
New
Approx. start time
gruppo sportivo
rubber gun
more mistakes 7"ep
sire
1979
0:00:00 ()
shocking blue
the butterfly and i
at home
repertoire
2000
cd reissue, orig 1969
0:02:57 ()
the nits
the train
va-holland hits
radio nederland
1990
orig 1988
0:07:27 ()
kayak
winning ways
phantom of the night
janus
1978
0:10:56 ()
zzz
lalala
sound of zzz
howler
2004
0:14:32 ()
q65
i got nightmares
revolution
decca
0:16:37 ()
the waistcoats
you know he did
stark raving mod
wildebeest
2000
0:19:07 ()
cuby & the blizzards
your body not your soul
va-nuggets ii box set
rhino
0:21:06 ()
herman brood & his wild romance
saturday night
s/t
ariola
1979
0:23:20 ()
diesel
sausalito summernight
7"
regency
1981
0:28:16 ()

JACCO GARDNER live!
engineered by Jasper Geluk and Mike Sin

Jacco Gardner - vocals/keyboards
Jos Von Tol - drums
Jasper Verhulst - bass
Keez Groenteman - guitar

Be sure to get Jacco Gardner's album Cabinet Of Curiosities, out now on Trouble In Mind!
jacco gardner
cabinet of curiosities
live on wfmu
0:40:17 ()
jacco gardner
a house on the moon
live on wfmu
0:41:57 ()
jacco gardner
summer's game
live on wfmu
0:45:55 ()
jacco gardner
chameleon
live on wfmu
0:49:13 ()
jacco gardner
puppets dangling
live on wfmu
0:53:20 ()
jacco gardner
the one eyed king
live on wfmu
0:57:20 ()
jacco gardner
clear the air
live on wfmu
0:59:58 ()
jacco gardner
the ballad of little jane
live on wfmu
1:03:54 ()
jacco gardner
where will you go
live on wfmu
1:08:27 ()
jacco gardner
chat with efd
live on wfmu
1:12:10 ()
bettie serveert
tuf skin
oh, mayhem!
second motion
*
1:20:45 ()
the ampersands
young & restless
this is your adventure too
the ampersands
2012
1:23:11 ()
soviet valves
carrion luggage
death trumps romance
vertex
*
1:24:42 ()
sweet talk
put you right back
pickup lines
12xu
*
1:26:55 ()
stag
get the message
s/t
fin
2012
Cyrus Erie cover; Steve Mack, previously of That Petrol Emotion, on vocals
1:30:26 ()
the fallen leaves
passing by
if only we'd known
parliament
*
1:38:00 ()
the leopards
recess
kansas city slickers
sing sing
new vinyl release, orig 1977
*
1:41:24 ()
xl kings
can't you feel it
petite large
xl kings
*
1:44:23 ()
warm soda
star gazer
s/t
castle face
*
1:47:29 ()
cyanide pills
johnny thunders lived in leeds
still bored
damaged goods
*
1:49:49 ()
tim maia
rational culture
world psychedelic classics vol 4: nobody can live forever
luaka bop
2012
2:04:22 ()
goodman
another man
what we want
goodman
*
2:16:37 ()
the babies
around
our house on the hill
woodsist
*
2:20:01 ()
tranzistors
zanadu (100 limousines mixx)
12"
ufo factory / beehive
*
2:23:20 ()
johnny fiasco
taurus
va-only 4 u: the sound of cajmere and cajual records 1992-2012
strut
*
2:27:47 ()
ceramic hello
symphony of shudders
the absence of a canary
suction
CD reissue, orig 1980
*
2:34:31 ()
water cops
let the sunshine out
i'm showing up late & i'm leaving early 7" ep
water cops
http://watercops.bandcamp.com
*
2:37:04 ()
mmoss
spoiled sun
only children
trouble in mind
*
2:50:04 ()
<-- Previous playlist
| Back to
The Evan "Funk" Davies Show playlists
|
Next playlist -->
RSS feeds for The Evan "Funk" Davies Show:

Playlists feed |

MP3 archives feed
|
E-mail Evan Davies
|
Other WFMU Playlists
|
All artists played by The Evan "Funk" Davies Show
|
---
Listen on the Internet
|
Contact Us
|
Music & Programs
|
WFMU Home Page
|
Support Us
|
FAQ
Live Audio Streams:
Pop-up
|
128k AAC
|
128k MP3
|
32k MP3
|
32k Windows
---