Gaylord Fields: Playlist from March 17, 2013
A small-c catholic preaching to the unevensong choir.
<-- Previous playlist | Back to Gaylord Fields playlists | Next playlist -->
---
Upcoming events:
Sun. Jan 26th, 8pm - 10pm: Tribute to Neil Innes, with Ira Kaplan (More info...)

---

March 17, 2013: 2013 Fundraising Marathon, Week 2, With Tamar
Featuring our not at all fake fight over our rival schools

Listen to this show:

Pop‑up player!

Artist
Track
Comments
Thelonious Monk
Blues Five Spot
onetime student at Stuyvesant High School
Bobby Darin
Back Street Girl
graduate of The Bronx High School of Science
The Beach Boys
Be True to Your School
Genesis
Mary, Mary
from Gaylord Fields' premium, Nicked Names, available to anyone and everyone who pledges $75 or more on this show
Amor de Dias
Viento del mar
The Beatmen
Now the Sun Has Gone
Tim Maia
Do leme ao portal
Jorge Ben
Xica da Silva
Preston Love
Cool Ade
Stuart Moxham
It Says Here
John Cunningham
Nothing Will Change My Mind
Nirvana
The Touchables Theme (All of Us)
from Gaylord Fields' premium, Nicked Names, available to anyone and everyone who pledges $75 or more on this show
Marcos Valle
Ele e ela
Broadcast
Teresa, Lark of Ascension
Delia Derbyshire
Air
Collage
Une sulased
Betty Carter
Nothing More to Look Forward To
The Pastels
Been So Long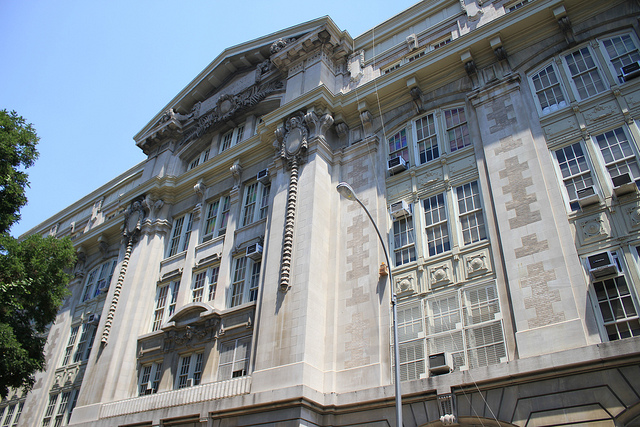 <-- Previous playlist
| Back to
Gaylord Fields playlists
|
Next playlist -->
RSS feeds for Gaylord Fields's show:

Playlists feed |

MP3 archives feed
|
E-mail Gaylord Fields
|
Other WFMU Playlists
|
All artists played by Gaylord Fields
|
---
Listen on the Internet
|
Contact Us
|
Music & Programs
|
WFMU Home Page
|
Support Us
|
FAQ
Live Audio Streams:
Pop-up
|
128k AAC
|
128k MP3
|
32k MP3
|
32k Windows
---