Advanced D & D with Donna Summer: Playlist from June 21, 2002
Breakcore, folk-rock, death metal, dirty 70's disco, raw satanism. (Visit homepage.)
<-- Previous playlist | Back to Advanced D & D with Donna Summer playlists | Next playlist -->
---

June 21, 2002
Craig pulled in the busy parking lot of the 'Chick-fil-A". It was fast food but Craig seemed to enjoy the flavor of the juicy fried boneless fillets, Billie, on the other hand, let the overt Christianity of the corporation taint her opinion. They found a parking space after driving all the way around the restaurant, only with slight reservation did she follow Craig inside. The decor of the restaurant was red plastic with red wood trim. Billie stepped up to one of the ordering lines and blankly stared at the menu, hung overhead and backlit by fluorescent lights. Craig followed suit, but then, as he looked up at the sign did he begin to notice the staggering about of the color red running through the entire room. He began to count the different shades in the various objects. Medium red sign, darker red aprons, glossy red counter, dull red cups, red insignia on sign, red sweater on supervisor, matte red linoleum behind the counter, shinny read ceramic tile on the walls. All in all he guessed that there were at lest 12 different shades surrounding them. "Yes mam, I'll have a Deluxe chargrilled sandwich and he'll have a deluxe chargrilled sandwich, and we'll share a large sweet tea. So I guess that's two deluxe Chargrilled Sandwiches and a large tea." After they were presented with their food they sat down in a booth next to a group of middle-aged women. One spoke, "So Chester jr. asked me yesterday where he was before he was born." Another piped up "That's really deep if you think about it, especially for his age." and another "So what did you tell him?" "Well, I told him that he was up in heaven, and an angel brought him down to be with us." Billie gave Craig a stern look, intending to silently comment on the adjoining conversation. Craig looked into his sandwich and imaged what the interior of the restaurant would look like if rendered in 3-D computer graphics.

Listen to this show: RealAudio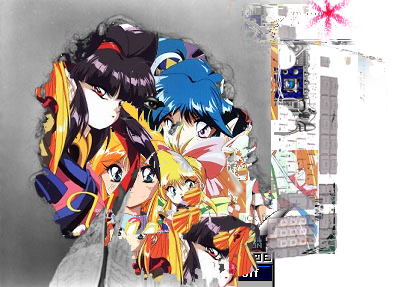 Artist
Track
Album
Label
Comments
terra ingognita
--
instut fuer feinmotorik
self released
Matmos and Jay Lesser
1.43
High Live and Dirty
vague terrain
Music behind DJ:
adad theme
Mutamuskik/DJ Rupture
War Booty
Soot
12' from theMan with at least one plan
Swank
comp
Peace Off
Brilliant French hardcore!
Deathfunk
funk riot beat
DHR limited
Concrete roadsters
Battle
Crazy stereo test record of recorded dragsters on teh salt flats of utah!! Made in teh 50-60's
Disk Orchestra
rather interesting
1 Welcome To The 2 Disk Orchestra! 3 All Titles Programmed 4 By Hugh & Eye 5 Using [K] Only. 6 Produced By Atom™. 7 Recorded At 'Mira 8 Musica' And On The 9 Road Between 05/01 10 - 09/01 On Harddisk. 11 Design Sampling And 12 Artwork By 13 Linger Decoree. 14 Another G4 Production. 15 Boulbon 16 Two Days After (part 1) 17 Hotel Gisendre 18 26/05/01 19 No Xing 20 20 (What Else?) 21 S/A 14/09/01 22 Snack Associates (beta) 23 Snack Associates v. 1.0 24 Snack Associates v. 1.5 25 Invest In Growth 26 Weltempfänger 27 Bad Manners 28 Harddisk Infusion 29 Scientific Freestyle
duerfisch
so gut
crime of the century
bungalow
"wacky" german duo. Each song totally different
Mad ep
math a math deck: cinco dan mayo (Listen: Real)
stereo spectra sonic
CDR
CDR from my man from IOWA
U2
an Sat Dubh
BOY
Rechenzentrum
shitcapult
Boredoms
Super AE
Music behind DJ:
Theme
End
(Listen: Real)
Science/Fiction
CDR
An astonishingly early advance on this will be Hymen release. Look for it in the Fall...
End
Scvience/Fiction
CDR
Really, it's too much...
electric mayhem
world went down
CDR
Yes
Awaken
going for the one
Atlantic
God damn I love this song...
Aki Tsuyuko
another room
ongakushitsu
moikai
pretty organ after yes...
Roger Reynolds
Quick are the mouths of Earth
Spectrum: New American Music Vol 1
Nonesuch
1965 everything on this label was gold, baby GOLD!
Ohne
6
1
Mego
Music behind DJ:
Advanced D&D theme
Scratch Pet land
alo fab
solo soli iiiii
sonig
HNAS
track 6
gegenbstande fallen zu boden
dom elchklang
Here's that request!!
Luscine ICL
slipthroughs
Hymen
erosion
1
123
chain reaction
12"
Music behind DJ:
theme
jacob berendes
introducing jacob berendes
ordem e progresso
fujichia
His Name Is Alive
red haired girl
Ft. Lake
4AD
max tundra
6161/ carbon clones
some best friend you turned out to be
domino
Man, this album is such a brilliant blend of everything!!
Ove Naxx
1533690
Ovnx Shoot Accel Core
Accelmuzhik
This guy is R. A. D.!!
Led Zepplin
the crunge
houses of the holy
atlantic
Otto Von Schirach
c21 h39 n7 012
8000BC
Schematic
Joseph Nothing
Fumbling toward Extascy
Dummy Variations
Planet Mu
opiate
gm memory
split 12"
Hobby Industries
Autechre
2, A
EP7, vinyl 1
Warp
Dupelo remote
beatbox blagger (Listen: Real)
split 12'
fat Cat
Foreigner
double Vision
double vision
atlantic
1978
rope
puddle master
rope hotel
geist
wolfgang press
that heat
big sex
4AD
willie wood and crew
willies rap
disco juice vol. 2
counterpoint
Oval
Systemich
1 song or 2 played simultaniously, sounds good!
http://www.media.mit.edu/~kelly/Furby/ anatomy/THE_FURBY_HQ.htm (Go check out this site! It's fucking crazy!)

<-- Previous playlist
| Back to
Advanced D & D with Donna Summer playlists
|
Next playlist -->
RSS feeds for Advanced D & D with Donna Summer:

Playlists feed |

MP3 archives feed
|
E-mail Donna Summer
|
Other WFMU Playlists
|
All artists played by Advanced D & D with Donna Summer
|
---
Listen on the Internet
|
Contact Us
|
Music & Programs
|
WFMU Home Page
|
Blog
|
Support Us
|
FAQ
Live Audio Streams:
Flash
|
128k MP3
|
32k MP3
|
20k Real
|
20k Windows
---