March 9, 2009: $$$$$$$$$$$$$$$$$$$ pt 2 f/ TROUBLE
SO MANY exciting things to win tonight INCLUDING - ROCK BAND 2 FULL BAND SETUP for XBOX 360!!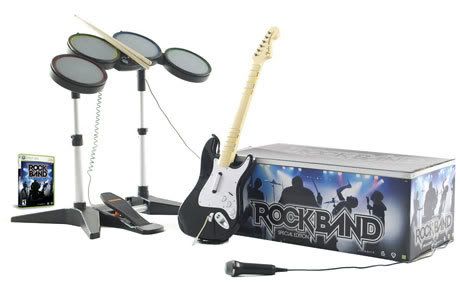 a live broadcast from YOUR OWN HOME!




If you are interested in ROCK BAND or LIVE BROADCAST, please make sure to indicate that on your pledge comments or tell the person on the phone that you are interested in them.

and of course every pledge of $75 or more gets you P0P OFF P0P!




Listen to this show: | Add or read comments

Artist
Track
Album
Comments
Approx. start time
Sound and Safe Theme
Tricky
Black Steel
0:01:20 ()
My Brightest Diamond
Tainted Love
0:06:44 ()
The Bug f/ Warrior Queen
Poison Dart
London Zoo
pledge $15 Or More TO BE IN THE RUNNING TO WIN THIS HOT SLAB OF PLASTIC!
0:14:20 ()
Serge Gainsbourg & Brigitte Bardot
Comic Strip
Comic Strip
your $15 pledge gets you in the running to win THIS ONE and also Du Jazz Dans Le Ravin
0:34:18 ()
Kelly Clarkson
Since U Been Gone (Maximum FX Nevins Harmony Yeah Mix)
P0P OFF P0P
every pledge of $75 or more gets you a copy of this DJ PREMIUM specialness! can you imagine ?
0:36:51 ()
Hot Butter
Popcorn
0:40:05 ()
Serge Gainsbourg
Requiem pour un Con
0:43:18 ()
Jean Jacques Perrey & Luke Vibert
Vision of the Future
win the MOOG DOCUMENTARY DVD BY PLEDGING NOW $15 or more your odds are NOT that bad.
0:52:05 ()
Sparks
(She Got Me) Pregnant
Exotic Creatures of the Deep
$15 of more. you know the drill. win it or lose it.
0:57:11 ()
1:08:07 ()
Senor Coconut
Around The World (Intro)
it's on the premium dawgs!
1:08:26 ()
Boredoms
7
super roots 6
this one UP 4 GRABZ now!!! $15 or more in the running.
1:17:44 ()
Daniel Johnston
Joy without Pleasure
win the DJ documentary DVD the devil and daniel johnston now for a pledge or $15 or more!!
1:40:48 ()
DJ Earworm
The United State of Pop 2008 (Viva La Pop)
yes, this one's on the premium too.
1:44:11 ()
Brian Wilson
Mexican Girl
That Lucky Old Sun
win this!!! $15 or more!! weird guy weird music!!
1:53:16 ()
Lily Allen
Womanizer
this is like something that's on the premium.
2:07:35 ()
sonic youth
sugar kane
dirty
win the deluxe 4lp edition of this now !!! for a pledge of $15 or more!!!!
2:16:45 ()
Animal Collective
Summertime Clothes
Merriwether Post Pavilion
this up on the block right now!!!!!!!!!!! $15 or more you know you want it
2:30:55 ()