Mike L.: Playlist from September 10, 2007
Freeform radio with a predilection for planet shattering beats, rumbling guitars, bit mappy electronics, hash hazy strumming, and other related sonics for cultured and urbane criminal types. Please direct all complaints to the attention of our North Bergen office.
<-- Previous playlist | Back to Mike L. playlists | Next playlist --> |
---
September 10, 2007: Keep On Pushin'

Listen to this show: RealAudio | Add or read comments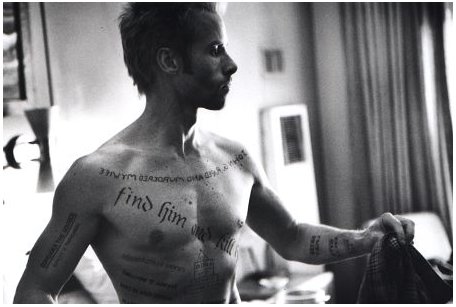 (* = new)
Artist
Track
Album
Comments
New
Approx. start time
The Lounge Lizards
Incident on South Street
The Lounge Lizards

0:00:00 Real)
Residual Echoes
A Minha Menina
Jardim Eletrico: A Tribute to Os Mutantes

*
0:03:43 Real)
Union Carbide Productions
San Francisco Boogie
7"
0:08:33 Real)
Service
The Dog
Voyage: Facing the History of French Modern Psychedelic Music
compilation
*
0:13:08 Real)
The Status Quo
Down Down
On the Level

0:17:22 Real)
Shorty
Hot for Teacher
7"
0:22:34 Real)
Music behind DJ:
Rip Slyme
Nettaiya
MP3

Courtesy UK Listener Paul,

Belt Driven radio

!

0:27:00 Real)
Stetsasonic
DBC Let the Music Play
12"

0:33:40 Real)
The Mad Scene
People to Talk to
7"
0:37:38 Real)
Minor Threat
Sometimes Good Guys Don't Wear White
Salad Days 7"

Standells cover

0:40:50 Real)
Cat Stevens
The First Cut is the Deepest
The World of Cat Stevens

0:42:56 Real)
The World/Inferno Friendship Society
"M" is for Morphine
Addicted to Bad Ideas
*
0:45:55 Real)
Brother JT
Medication
Third Ear Candy

*
0:48:53 Real)
Regressive Aid
Lil' Abnormalities/No Values
7"
0:54:19 Real)
Patton Oswalt
America has Spoken
Werewolves and Lollipops

*
0:59:19 Real)
Pain Teens
The Basement
Born in Blood

1:02:35 Real)
Budos Band
Budos Rising
The Budos Band II

*
1:14:00 Real)
Big Blood
A Friendly Noose
Strange Maine 11.04.06
*
1:18:35 Real)
Pole
Pferd
Steingarten

1:21:44 Real)
Reckless Roots Rockers
Explosure
Reckless Roots Rockers

1:26:01 Real)
Pumice
The Only Doosh Worth Giving
Pebbles

*
1:29:10 Real)
The Rats
Rats Revenge, Part One
7"
Re-issue, 196?
1:33:19 Real)
The Groovie Ghoulies
Do the Bat
Appetite for Adrenochrome

1:36:29 Real)
Joan Jett
Doin' Alright with the Boys
Bad Reputation

1:38:28 Real)
Aesop Rock
Bring Back Pluto
None Shall Pass
*
1:41:58 Real)
Pinback
How we Breathe
Autumn of the Seraphs
*
1:53:46 Real)
Wooden Shjips
We Ask you to Ride
Wooden Shjips

*
1:57:56 Real)
Kirsty Macoll
There's a Guy Works Down the Truck Stop, Swears he's Elvis
7"

2:02:40 Real)
Larry Cole
Eternity
MP3
2:06:21 Real)
Girls vs. Boys
X
Nineties vs. Eighties EP

2:08:26 Real)
Mark Stewart
Hypnotized
As the Veneer of Democracy Starts to Fade

2:12:14 Real)
Flaskkvartetten med Freddie Wadling
Dancin' Madly Backwards
MP3
2:16:42 Real)
Lullatone
Floating Away
Floating Away 12"
2:21:39 Real)
Algebra Suicide
Little Dead Bodies
Cassette
2:28:32 Real)
Herbie Mann
Philly Dog
Live at the Whiskey A-Go-Go

2:42:08 Real)
<-- Previous playlist
| Back to
Mike L. playlists
|
Next playlist -->
RSS feeds for Mike L.'s show:

Playlists feed |

MP3 archives feed
|
E-mail Mike L.
|
Other WFMU Playlists
|
All artists played by Mike L.
|
---
Listen on the Internet
|
Contact Us
|
Music & Programs
|
WFMU Home Page
|
Blog
|
Support Us
|
FAQ
Live Audio Streams:
Flash
|
128k MP3
|
32k MP3
|
20k Real
|
20k Windows
---