Mike L.: Playlist from August 13, 2007
Freeform radio with a predilection for planet shattering beats, rumbling guitars, bit mappy electronics, hash hazy strumming, and other related sonics for cultured and urbane criminal types. Please direct all complaints to the attention of our North Bergen office.
<-- Previous playlist | Back to Mike L. playlists | Next playlist --> |
---
August 13, 2007: Service and Repair

Listen to this show: RealAudio | Add or read comments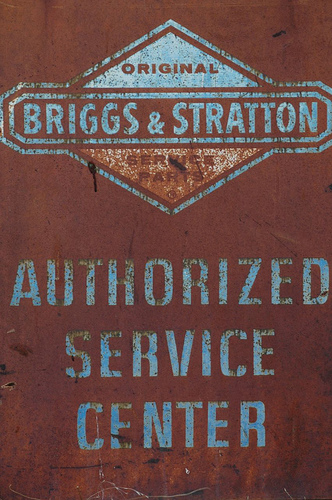 (* = new)
Artist
Track
Album
Comments
New
Approx. start time
4th Movement
Revelation's Eve
The Nativity Scene: An Anthology of Christian Psychedelia and Exploitation
compilation
0:00:00 Real)
Black Sabbath
Sabbra Cadabra
Sabbath Bloody Sabbath

0:02:20 Real)
Cut Chemist w/ Edan & Mr. Lif
The Storm
12"

0:08:15 Real)
Quintron
Teenage Antoinette
Are You Ready for an Organ Solo?

0:11:41 Real)
Gone
Peter Gone
Real Gone for a Change
0:15:50 Real)
Naked Raygun
Stupid
The Middle of America

0:18:07 Real)
Krackhouse
Teenage Kids Just Want to Kill
Drink. It's Legal.
0:19:16 Real)
DI
Cut the Line
MP3
0:21:31 Real)
The Endtables
The Defectors
Bold Beginnings: Lousiville Punk 1978-83
compilation
*
0:23:35 Real)
Fleshtones
Legend of a Wheelman
Hexbreaker!

0:27:31 Real)
Githead
Drive By
Art Pop

*
0:37:18 Real)
Hybrid Kids
D'Ya Think I'm Sexy?
A Collection of Hybrid Mutants
1979
0:40:55 Real)
Kode 9
Magnetic City
Box of Dub: Dubstep and Future Dub

*
0:42:53 Real)
The Bee Gees
Every Christian Lion-Hearted Man will Show You
Best of the Bee Gees

0:47:50 Real)
Asiko
Let's Marry
Rock Group
Nigeria, 1972. Thanks to Jason Elbogen for pointing me towards this.
0:51:23 Real)
Red House Painters
New Jersey
Red House Painters

0:58:07 Real)
Grenadine
Demarest, New Jersey
Goya
Yes
1:02:25 Real)
Max & Ada Rogoff
Traveling through New Jersey
7"
Info and MP3 here.
1:06:33 Real)
Detention
NJOK
10" Acetate
1:09:00 Real)
Ennio Morricone
Barbablu (Theme)
Barbablu

soundtrack

1:10:53 Real)
Joe Walsh
Second Hand Store
But Seriously, Folks

1:24:29 Real)
Hall & Oates
Say it Isn't Slow
MP3
1:27:39 Real)
Calexico
Service & Repair
Hot Rail

1:32:42 Real)
Odd Nosdam
Fat Hooks
Level Live Wires
*
1:36:37 Real)
Akron/Family
Crickets
Love is Simple

*
1:42:12 Real)
Dan Bryk
Summer Heroine
Discount Store
*
1:46:06 Real)
Rosey Grier
It's Alright to Cry
Free to Be... You and Me

Chas knows

.

1:48:55 Real)
Lismore
Blood Bank
We Could Connect or we Could Not
1:51:16 Real)
MC Shan
Down by Law
Down by Law 2xCD
Re-issue!
*
1:54:38 Real)
Ramsey Lewis
Wade in the Water
Wade in the Water

2:05:59 Real)
The Bevis Frond
Ear Song
Any Gas Faster
2:09:45 Real)
Cain
Born of the Wind
A Pound of Flesh

1975

2:13:27 Real)
Totimoshi
Mississippi Queen
70s Mutation

Compilation | Mountain cover

2:16:32 Real)
Alan Vega
Freedom's Smashed
Station

*
2:19:09 Real)
The Mono Men
Stay Awake
Stop Draggin' me Down
2:24:28 Real)
The Gun Club
Walkin' with the Beast
Da Blood Done Signed my Name 2xCD

Live, '82

*
2:27:57 Real)
Sixteen Horsepower
De-Railed
For a Decade of Sin: 11 Years of Bloodshot Records 2xCD

2:32:16 Real)
Jawbox
Static
Novelty

2:35:29 Real)
Scuba
Beauty and Warmth of an Ultraviolet Memory
OM_100 2xCD
2:43:30 Real)
God
My Pal
12" EP
2:49:21 Real)
Earl Hines
Black and Tan Fantasy
Once Upon a Time

New York City, 1966.

2:52:43 Real)
<-- Previous playlist
| Back to
Mike L. playlists
|
Next playlist -->
RSS feeds for Mike L.'s show:

Playlists feed |

MP3 archives feed
|
E-mail Mike L.
|
Other WFMU Playlists
|
All artists played by Mike L.
|
---
Listen on the Internet
|
Contact Us
|
Music & Programs
|
WFMU Home Page
|
Blog
|
Support Us
|
FAQ
Live Audio Streams:
Flash
|
128k MP3
|
32k MP3
|
20k Real
|
20k Windows
---