Mike L.: Playlist from January 29, 2005
Freeform radio with a predilection for planet shattering beats, rumbling guitars, bit mappy electronics, hash hazy strumming, and other related sonics for cultured and urbane criminal types. Please direct all complaints to the attention of our North Bergen office.
<-- Previous playlist | Back to Mike L. playlists | Next playlist --> |
---
January 29, 2005: Flat tire.

Listen to this show: RealAudio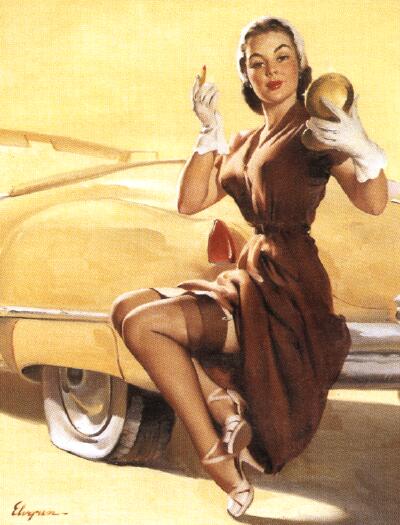 (* = new)
Artist
Track
Album
Comments
New
Approx. start time
Spiritualized
Sad Days Lonely Nights
Sunday Nights: The Sounds of Junior Kimbrough
compilation/tribute
*
0:00:00 Real)
N.W.A.
Express Yourself
Straight Outta Compton
0:05:36 Real)
Calexico
Crystal Frontier
Even My Sure Things Fall Through EP
0:09:46 Real)
Devotchka
The Enemy Guns
How it Ends
*
0:13:36 Real)
Age of Chance
Kiss
Crush Collision
Perhaps not the great idea I thought it was earlier on today.
0:17:54 Real)
Lynnfield Pioneers
Yo's to Go
7"
0:21:02 Real)
Curse Ov Dialect
Upside Down Frowns
(Lost in the Real Sky)
0:23:38 Real)
Fleetwood Mac
Say You Love Me
Fleetwood Mac
0:28:40 Real)
Fleshtones
Theme from "The Vindicators"
Up Front EP
0:39:13 Real)
Outhud
Put it Away, Put it Away, Put it Away Dad!
One Life to Leave EP
*
0:41:15 Real)
Luis Enriquez
Fender With Anger
The International Vicious Society Vol. 3
compilation
*
0:50:44 Real)
Purple Image
What You do to Me
Purple Image
reissue, 1970
*
0:53:00 Real)
Pan & Regaliz
Magic Colors
Pan & Regaliz
Another reissue, this one from 1971.
0:56:26 Real)
Xingu
Moby Dick
El Combo Xingu
Zeppelin cover!
*
0:59:14 Real)
The Teardrop Explodes
Camera, Camera
Piano
1:04:14 Real)
Medasyn feat. Lady Sovereign & Shystie
The Battle
MP3
1:07:01 Real)
Dalek
Culture for Dollars
Absence
*
1:15:02 Real)
Subarachnoid Space
S.F. Eagle
Hall of Mirrors 2xCD
compilation
*
1:27:33 Real)
Madvillain
Money Folder
Madvillainy
1:32:01 Real)
Dukeyman
Hoodey Hood Rat
DJ Technics Presents Clubtrack Version 1.0
compilation
*
1:34:50 Real)
Rod Lee
Fam
DJ Technics Presents Clubtrack Version 1.0
compilation!
*
1:36:37 Real)
Mos Def & Diverse
Wildin' Out Remix
Kutmasta Kurt: Redneck Games
compilation
*
1:38:19 Real)
The Kleptones
See
A Night at the Hip Hopera
*
1:42:09 Real)
Mike Hudson Unmedicated
At the Party
CLE 2xCD
compilation
1:46:10 Real)
Automatic Head Detonator
Desolation Row
Bob Dylan cover
1:48:07 Real)
Butthole Surfers
Cherub
Psychic, Powerless, Another Man's Sac
2:09:51 Real)
Jowe Head
Baby Bounce
Merman Blues 7"
*
2:15:53 Real)
Buddy Holocaust
World Without Moscow
Live, 1981
2:19:55 Real)
Marion Black
Who Knows
Eccentric Soul: The Capsoul Label
compilation
*
2:22:23 Real)
Six Organs of Admittance
Saint Cloud
School of the Flower
*
2:24:38 Real)
Sleestak
Enok!
The Power of Geminia
Man is the Bastard-related in some way. It's been a long time, y'know?
2:29:58 Real)
Kaucas
4/4
Kaucas
Finnish hip hop.
*
2:36:57 Real)
Mystro
My Type of Party
Low Life's Main Courses
compilation
2:41:15 Real)
Sole
t.i.m.
New Single EP
*
2:50:57 Real)
International People's Gang
AC Harmonics
em:t0004
compilation
*
2:55:01 Real)
<-- Previous playlist
| Back to
Mike L. playlists
|
Next playlist -->
RSS feeds for Mike L.'s show:

Playlists feed |

MP3 archives feed
|
E-mail Mike L.
|
Other WFMU Playlists
|
All artists played by Mike L.
|
---
Listen on the Internet
|
Contact Us
|
Music & Programs
|
WFMU Home Page
|
Blog
|
Support Us
|
FAQ
Live Audio Streams:
Flash
|
128k MP3
|
32k MP3
|
20k Real
|
20k Windows
---