Mike L.: Playlist from September 11, 2004
Freeform radio with a predilection for planet shattering beats, rumbling guitars, bit mappy electronics, hash hazy strumming, and other related sonics for cultured and urbane criminal types. Please direct all complaints to the attention of our North Bergen office.
<-- Previous playlist | Back to Mike L. playlists | Next playlist --> |
---
September 11, 2004: Ruminations of the semi-barbaric

Listen to this show: RealAudio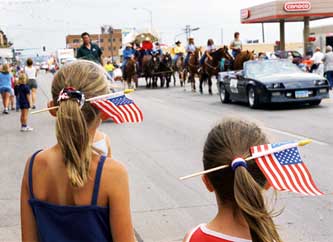 (* = new)
Artist
Track
Album
Comments
New
Approx. start time
Bryan Vargas & Ya Esta!
As Warm as the Sun
Afro Latino Soul
*
0:00:00 Real)
Dabrye
Magic Says
Hitek
compilation
*
0:07:05 Real)
Dosh
Epic Struggles
Naoise EP
*
0:10:44 Real)
Radian
Transistor
Juxtaposition
*
0:14:32 Real)
The Who
Eminence Front
It's Hard
0:19:05 Real)
Luomo
Tessio
MP3
0:24:22 Real)
Pentagram
Starlady
First Daze
0:36:11 Real)
Action Swingers
I Don't Wanna be this Way
Enough Already... Live!
Recorded at their last show, 1998, New York City
*
0:41:04 Real)
EPMD
Danger Zone
Danger Zone EP
*
0:43:04 Real)
Faces
Pool Hall Richard
Good Boys... (Best of)
0:46:37 Real)
Dis-
Whiteness
Small Fry 1 & 2
0:50:59 Real)
Twilight Singers
What Makes you Think you're the one
She Loves You
with Greg Dulli of the Afghan Whigs -- A Fleetwood Mac cover
*
0:54:59 Real)
Apostle of Hustle
Dark is What I Want/Strutters Ball
Folkloric Feel
*
0:58:46 Real)
The Ex
The Pie
Turn 2xCD
*
1:12:42 Real)
Dizzee Rascal
Graftin'
Showtime
*
1:21:02 Real)
Vesna
Autumn Coma
Snow Sences
*
1:24:19 Real)
Spectre (with Sensational)
Smoke it Exact
Best of Black Hoodz Vol. 1
compilation
*
1:28:50 Real)
Saint Vitus
Living Backwards
V
re-issue
*
1:33:01 Real)
Gism
Endless Blockade for Pussyfooter
P.E.A.C.E./WAR 2xLP
compilation
1:35:27 Real)
Neutral Mute
Roc-Sac
Roc-Sac EP
*
1:39:08 Real)
The Styrenes
Half of Nothin'
We Care So You Don't Have To
1:41:23 Real)
Radio 4
Party Crashers
Stealing of a Nation
*
1:57:07 Real)
King Britt vs. Michelle Shaprow
If I Lost You (Scuba mix)
Good Times 3 2xCD
compilation
*
2:02:02 Real)
Urge Overkill
Head On
Americruiser
2:10:34 Real)
An excerpt.
2:14:42 Real)
Brian Eno
On Some Faraway Beach
Here Come the Warm Jets
2:21:27 Real)
Essential Logic
The Beautiful and the Damned
Fanfare in the Garden 2xCD
2:26:13 Real)
Nice Nice
Deep #8
Fork Ends
*
2:30:36 Real)
Giant Sand
NYC of Time
Giant Sand is All Over the Map
*
2:40:30 Real)
Malik Flavors
Dayscape
Ugly Beauty
2:43:59 Real)
DJ Klos
Apocalypse Era
Weapons of Mass Destruction
compilation
*
2:48:23 Real)
Forensics
Did you see what God just did to us, man?
Things to do When you should be Dead Anyway
*
2:51:18 Real)
The Stooges
Funhouse
Live at Randall's Island 8.14.04
2:54:08 Real)
<-- Previous playlist
| Back to
Mike L. playlists
|
Next playlist -->
RSS feeds for Mike L.'s show:

Playlists feed |

MP3 archives feed
|
E-mail Mike L.
|
Other WFMU Playlists
|
All artists played by Mike L.
|
---
Listen on the Internet
|
Contact Us
|
Music & Programs
|
WFMU Home Page
|
Blog
|
Support Us
|
FAQ
Live Audio Streams:
Flash
|
128k MP3
|
32k MP3
|
20k Real
|
20k Windows
---