Mike L.: Playlist from March 30, 2004
Freeform radio with a predilection for planet shattering beats, rumbling guitars, bit mappy electronics, hash hazy strumming, and other related sonics for cultured and urbane criminal types. Please direct all complaints to the attention of our North Bergen office. (Visit homepage.)
<-- Previous playlist | Back to Mike L. playlists | Next playlist --> |
---
March 30, 2004: Pony Rides for the Faithless

Listen to this show: RealAudio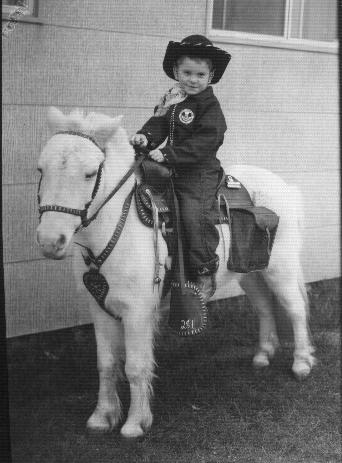 (* = new)
Artist
Track
Album
Comments
New
Approx. start time
Spike Jones
Everything Happens to Me
In Stereo: A Spooktacular In Screaming Sound
*
0:00:00 Real)
Sub Dub
Dawa Zangpo
BBQ Beets 2: Return of the Yams
compilation
*
0:03:32 Real)
Thin Lizzy
Whiskey in the Jar (Full Version)
Legend of a Mind 3xCD
compilation
0:07:41 Real)
Nikki Sudden
It's Gonna be Alright
The Last Bandit 2xCD
0:13:20 Real)
M83
Run Into Flowers
Run Into Flowers EP
*
0:18:00 Real)
Jurgen Paape & Erlend Oye
So Weit Wie Noch Nie/Sheltered Life (Remix)
DJ Kicks: Erlend Oye
compilation
*
0:22:02 Real)
Donovan
Hurdy Gurdy Man
Hurdy Gurdy Man
0:27:46 Real)
Tarbox Ramblers
Third Jinx Blues
Tarbox Ramblers
0:38:28 Real)
PJ Harvey
This is Love
Stories from the City, Stories from the Sea
0:43:21 Real)
Steven Jesse Bernstein
More Noise Please
Prison
0:46:55 Real)
Mayhem Mystics
Break it on Down
12"
Variable Unit side-project
*
0:50:14 Real)
Troy Gregory
As Coroner...
Laura
*
0:54:35 Real)
Deerhoof
Rainbow Silhouette
MilkMan
*
0:58:31 Real)
Die Kreuzen
Pink Flag
7"
Wire cover
1:02:55 Real)
Pink Grease
Remember Forever
This is for Real
*
1:06:28 Real)
Devendra Banhart
This is the Way
Rejoicing in the Hands
*
1:22:08 Real)
The Stanley Brothers
Meet Me Tonight
An Evening Long Ago
*
1:24:31 Real)
Sebadoh
Growin' Up With You
The (Ken) Freed Man
1:28:04 Real)
All Scars
Track 10
Introduction to Humanity
1:31:36 Real)
RJD2
Clean Living
Definitive Jux III
compilation
*
1:36:29 Real)
The Impressions
You Want Somebody Else
This is my Country
1:40:47 Real)
Galaxie 500
Cheese & Onions
Rutles Highway Revisited
compilation
1:43:49 Real)
South Filthy
Surfin' in Death Valley
You Can Name it Yo Momma if you Wanna
*
1:46:51 Real)
Slade
Run Runaway
Get Yer Boots On
*
1:50:31 Real)
Funkstorung
Fat Camp Feva
Disconnected
*
2:02:21 Real)
Subtitle
Leave Home
Split 12" w/ Free Moral Agents
*
2:06:22 Real)
Passage
The Unstrung Harp
Anticon Sampler 1999-2004
2:10:30 Real)
Go Home Productions
Jet Lady
MP3
*
2:12:26 Real)
Bergman Rock
Home is Where the Herd Is
Bergman Rock
formerly Bob Hund
*
2:15:05 Real)
The Fall
The Classical
Hex Enduction Hour
2:20:28 Real)
A Certain Ratio
The Thin Boys
The Graveyard & the Ballroom
re-issue
*
2:25:36 Real)
Noonday Underground
The Running Man
Set Sail
*
2:28:42 Real)
Comsat Angels
Eye of the Lense
2:35:50 Real)
The Urban Farmers
Duke
Resolve 7"
compilation
2:39:25 Real)
Crazy Kids
Trevor White
Glitterbest: 20 Pre-Punk n' Glam Terrace Stompers
compilation
*
2:46:42 Real)
Dura Delinquent
You Turn me On
Damn Everything But
2:50:08 Real)
The Dwarves
Drug Store
Blood, Guts, & Pussy
2:53:55 Real)
Heya. I got written up in the Village Voice! Here's the article. Thanks to Josh, and thanks also to the Poster Children who are probably wondering why the hell their review in the Voice is mostly about me.
<-- Previous playlist
| Back to
Mike L. playlists
|
Next playlist -->
RSS feeds for Mike L.'s show:

Playlists feed |

MP3 archives feed
|
E-mail Mike L.
|
Other WFMU Playlists
|
All artists played by Mike L.
|
---
Listen on the Internet
|
Contact Us
|
Music & Programs
|
WFMU Home Page
|
Blog
|
Support Us
|
FAQ
Live Audio Streams:
Flash
|
128k MP3
|
32k MP3
|
20k Real
|
20k Windows
---