Transpacific Sound Paradise presents:
FUN WORLD MUSIC FACTS
...and maybe a few myths
Compiled by Rob Weisberg / Illustrations by Cecile Cloutier.
You have at your fingertips "Fun World Music Facts", produced by the braintrust of Transpacific Sound Paradise, WFMU's weekly world pop music radio extravaganza currently heard Sundays 8-10 pm (New York City), 90.1fm (upstate New York), and on the web.
For playlists and audio archives of Transpacific Sound Paradise shows and links to other TSP pages, go to http://www.wfmu.org/Playlists/Robw.
E-mail your comments and suggestions to Rob's Mail Page
I hope that beyond enjoying these items for their intrinsic entertainment value, you may also be inspired to look further into the musical cultures behind them. I encourage you to check out some of the print sources I've listed below. Many of these sources as well as related recordings are in the collections of the New York Public Library for the Performing Arts at Lincoln Center (212) 870-1630. [The library's collections have been temporarily relocated to 521 W43 St (research) and 5th Ave at 40th St (circulating)]. Most bookstores can order the books I've consulted. A few of my favorite independent bookshops in New York are St. Marks Books on 3rd Avenue north of St. Marks Place (212) 260-7853, Coliseum Books at Columbus Circle (212) 757-8381, and See Hear Music Magazines and Books at 59 E7 St (212) 505-9781. You may also wish to refer to the reading list and shop listings in the Wasted Vinyl Shopping Guide, a document which can also be found here at the WFMU website.
FUN WORLD MUSIC FACTS
<![if !supportLists]>1.
<![endif]>Brass confusion:

Indian brass bands, often hired to entertain at weddings and festivals, generally please the crowds by playing renditions of popular film songs along with the occassional folk song. But there's one decidedly un-Indian song that's absolutely mandatory in any Indian band's repertoire: "Tequila." (From Booth, Gregory: "Brass Bands" in the journal Ethnomusicology, vol.34#2 spring/summer 1990. See also the CD "Disco Bhangra", Discunion label, Japan.)
<![if !supportLists]>2.
<![endif]>Creative boundaries:

Kenyan musicians are sometimes forced to play gigs while locked inside metal cages! Why? Nairobi nightclub musicians often don't have enough money to buy their instruments - the equipment is instead provided by clubowners. Some owners literally imprison the musicians on stage to make sure they don't steal or damage the equipment. (From Malm, Krister and Wallis, Roger: Big Sounds from Small Peoples, Constable, London, 1984.)
<![if !supportLists]>3.
<![endif]>Eternal bonds:

In the 30s and 40s, the highest compliment a black South African jazz player could receive was a favorable comparison with one of his American peers. Some folks really took these comparisons to heart - Sullivan Mphahlele's keyboard style was so reminiscent of Fats Waller's that not only was he often called "Fats Waller", but he also died on the same day as Fats! (From Ballantine, Christopher Marabi Nights, Ravan, Johannesburg, 1993.)
<![if !supportLists]>4.
<![endif]>Folkie firepower:

When rural Pakistani folksinger Zarsanga sings in public, fans routinely mark the choruses of her most popular Peshto-language songs with mass shotgun-firing. (From Sweeney, Phillip: The Virgin Directory of World Music, Henry Holt, 1991.)
<![if !supportLists]>5.
<![endif]>Forbidden filmi:

In India, a recent film song became so popular that the police declared it a public nuisance! The song "Tirchi Topiwale" from the film "Tridev" starts off with the cry "Oye, oye!" People soon began to mimic the cry - it was heard constantly, on streetcorners, in schools, in taxicabs, everywhere. The authorities became so exasperated that the police were supposedly ordered to start fining people 50 rupees (around $3.00) per shout! (From World Music: The Rough Guide, Rough Guides/Penguin, London, 1994; also see Manuel, Peter: Cassette Culture: Popular Music and Technology in North India, University of Chicago 1993.)
<![if !supportLists]>6.
<![endif]>Functions with an edge:

At weddings in parts of North India, groups of women sings obscenity-laden "abuse" songs directed at the family of the groom! (From Manuel, Cassette Culture.)
<![if !supportLists]>7.
<![endif]>Good, clean fun:

Rock and roll bands in the People's Republic of China receive a special gift from the authorities if their behavior is found to be especially satisfactory: a banner emblazoned with the words "Good Ethics Band". Bands that play "yellow music" - music with sexual overtones - need not apply. (From Riggs, Peter "Country Report: China" in the journal Popular Music vol. 16 #4 Winter 1992.)
<![if !supportLists]>8.
<![endif]>Hair-hopping Hasid:

Orthodox Jewish musician Michael Joseph Gusikov became so popular in Europe in the 1830's that his traditional hairstyle spurred a trend. "His peyes - the ritual sidecurls of Orthodox Jewish men - generated a women's fashion fad in Paris called coiffure a la Gusikov." (From Sapoznik, Henry: Klezmer!, Schirmer, 1999.)
<![if !supportLists]>9.
<![endif]>Illicit Uum:

Legend has it that the scarf customarily held by the legendary Arabic singer Uum Kalthoum during her performances was coated with opium! (From World Music: The Rough Guide.)
<![if !supportLists]>10.
<![endif]>Lesson from Plovdiv:

For years Bulgarian traditional instruments were made by the musicians and tuned to their tastes ­ with no common rules for tuning. This was okay, because the instruments were usually played individually. But during the 1935 Christmas season a group of solo instrumentalists who were playing with choral groups in Plovidiv were asked by a member of Plovidiv's Western-style orchestra why they didn't play together. The answer: They hadn't thought of it. They were aware of ensemble performance - there were brass bands and cafe orchestras in their home town of Bistrica. But it wasn't really in their vocabulary to conceive of an ensemble of traditional music ­ somebody from outside the tradition had to suggest it. So they went back and built new instruments that worked in tune together, and thus formed Bistrica Foursome, the first Bulgarian folk orchestra - or so the story goes. Bistrica did a little dancing too, and once hit the floorboards so hard on a finale that all four members fell through the stage, leaving just their heads visible to the audience's delight. - from The Origin of the Folk Orchestra in Bulgaria by Tim Rice in Traditions, published by the Balkan Arts Center, Spring 1974.
<![if !supportLists]>11.
<![endif]>Morbid merengue:

A popular style of merengue originating from rural parts of the Dominican Republic is known as "perico ripiao". While it also is suggestive of a hard-living sort of lifestyle, the name literally translates as "ripped parrot." (From The Virgin Directory of World Music.)
<![if !supportLists]>12.
<![endif]>Moshing with the Mob:

Lubay (probably spelled incorrectly, I apologize), the supernostalgic cossack-loving leaders among Russia's neoczarist mobster-sponsored "mob rock" bands, sings a song calling for Russia to re-annex Alaska! (From a National Public Radio report by Brooke Gladstone, January 31, 1994.)
<![if !supportLists]>13.
<![endif]>Norwegian hoedown:

In 1930s Minnesota and other midwestern states there was a huge craze for Scandinavian country and western music, with bands like "Skarning and his Norwegian Hillbillies" led by Thorstein I. Skarning, "the hillbilly Hurok of mid-continent" performing such alltime favorites as "I Been a Swede from Nort' Dakota". (From Greene, Victor: A Passion for Polka: Old-Time Ethnic Music in America, University of California, 1992.)
<![if !supportLists]>14.
<![endif]>Praise Him:

Perhaps the most popular and oft-requested song in the repertoire of Mali's most distinguished singer, Salif Keita, is "Mandjou", a song that lavishes praise upon disgraced former Malian dictator and mass murderer Sekou Traore. While most other singers quickly excised praise songs for Traore and his associates from their repertoire after he was deposed, Keita stubbornly refused to alter his set. Countless Amnesty International supporters and other well-meaning lefties (myself included) have boogied down to this Malian rock classic at world music festivals worldwide, blissfully ignorant of its lyrical content. Perhaps because Keita is so beloved, Malians too seem to have no problem with the song, even if friends or family suffered at the hands of the despot. (From Eyre, Banning, In Griot Time, Temple University Press, 2000.)
<![if !supportLists]>15.
<![endif]>Santana Saved:

Mexican-born rock star Carlos Santana recently announced that he had spoken to the country's most revered religious figure -- the Virgin of Guadalupe -- while praying. Santana, who rose to fame with hits like 'Black Magic Woman' and recently headed the U.S. album charts with his band's album 'Supernatural,' also declared that marijuana was not a drug. (Source: Reuters news service)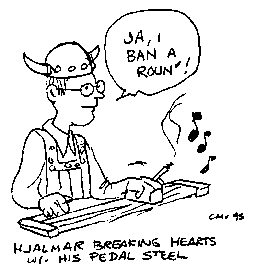 <![if !supportLists]>16.
<![endif]>Paranoid pursestrings:

The Czech communist government at its doctrinaire peak was so zealous in its censorship that it once censured bubblegum singer Karel Gott for using this lyric: "I may as well flip a coin when I ask if you're sincere when you say you love me." Why? Because they said it was an insult to the value of the Czech currency! (From Ramet, editor: Rocking the State, Westview Press.)
<![if !supportLists]>17.
<![endif]>Polka pudding:

When the new favorite dance of Parisian High Culture, the polka, was introduced in the US in 1844, it gave rise to numerous jokes about US Presidential candidate J.K. Polk. And polka soon became so big in Britain that a pudding was named after it. (From the New Grove Dictionary of Music & Musicians, volume 15, Macmillan 1980.)
<![if !supportLists]>18.
<![endif]>Polkaprop:

During World War II, anti-German sentiment was so rampant that Pat Wilfahrt of "Whoopie John" Wilfahrt's Germanic polka band was accused of revealing military secrets to Nazi agents by playing morse code messages on his drumkit. (From A Passion for Polka.)
<![if !supportLists]>19.
<![endif]>Post-mortem pan:

After Desperados Steelband leader Rudolph Charles died, his body was paraded through the Streets of Trinidad< /A> in a coffin made from two giant steeldrums! (From Malm, Krister and Wallis, Roger Media Policy and Music Activity, Routledge, New York 1992.)
<![if !supportLists]>20.
<![endif]>Postpunk perquisite:

One method of insuring good jobs for families of Communist officials in pre-glasnost Soviet Union was through a deal that was worked out with certain officially-sanctioned rock bands: In exchange for being provided with state-of-the-art equipment, the bands were required to "hire" a few of these generally non-musical Party family-members to "play" with the bands. But when the bands played live gigs, the instruments sported by these "mandatory members" were not plugged in. (From Rocking the State.)
<![if !supportLists]>21.
<![endif]>Pump up the jargon:

When "disco fever" hit mainland China, Beijing-ites boogied down to disco versions of Mao's 8 Revolutionary Operas! The Russian answer to post-Maoist disco is today's "Sov-retro" movement - bands doing satirical versions of old Soviet government decrees and poems by Marx. And Latvian rock band Cement specializes in self-consciously corny new-wave and heavy metal versions of the 50s Soviet government's propagandistic "social realist" songs. (From Manuel, Peter: Popular Musics of the Non-Western World, Oxford, New York 1988 and Ramet, Rocking the State.)
<![if !supportLists]>22.
<![endif]>Rabbinical rembetika:

The Columbia Greek Orchestra, a band that recorded popular Greek tunes in the 1920s, was actually a Jewish klezmer group playing under assumed names! Such crosscultural impersonation was not uncommon during the first world music boom - for example, Brooklyn-born polka clarinetist and bandleader Bernie Witkowski, creator of the conga polka, became "Bernardo Blanco" whenever he took his music "south of the border". And seminal Tex-Mex accordionist Narciso Martinez had many of his polkas listed in Victor records' Polish Catalogue with the band credited as "Polish Kwartet" (From the liner notes to Folklyric LP 9034, "Klezmer Music: Early Yiddish Instrumental Music", and A Passion for Polka.)
<![if !supportLists]>23.
<![endif]>Root canal polka:

Slovenian-American polka king Frankie Yankovic's musical mentor was his dentist, part-time polka composer and bandleader William Lausche. (From A Passion for Polka.)
<![if !supportLists]>24.
<![endif]>Serpents on the cutting edge:

Indian snakecharmers no longer use old-fashioned traditional tunes to charm their snakes - instead, they play popular melodies from current Indian films! (From Charlton, Hannah and Marre, Jeremy Beats of the Heart, Pluto, London 1985, and Marre's documentary film about Indian music, "There'll Always be Stars in the Sky." For more on the widespread appropriation of film songs in Indian folk music, see the article "Recycling Indian Film-Songs: Popular music as a source of melodies for North Indian folk musicians" by Scott Marcus in the journal Asian Music volume 24 #1 Fall/Winter 1992-3, and also Manuel's Cassette Culture.)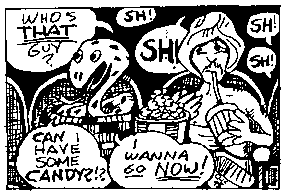 <![if !supportLists]>25.
<![endif]>Soapy sire:

Until the last century, Gambian praise-singers ("griots") were employed by the royal court to sing praise songs about the king. A lyric from the praise-song repertoire honoring Mussa Mollo, the last great Gambian king, refers to Mollo as "The Great Bar of Soap". That's because he's said to have been as valuable to the people as a bar of soap is to a person washing clothes. (From "Manding/Fula Relations" by Roderic Knight in the Journal African Music volume 6 #2, 1982.)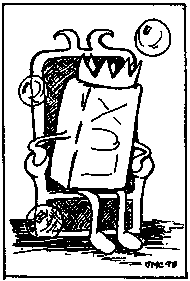 <![if !supportLists]>26.
<![endif]>Theatre of health:

In classical Vietnamese music-theatre (Tuong), there is a 100-act play ("Von Buu Trinh Tuong") in which all of the characters are personified medications! The stronger the medication, the stronger the character, and vice-versa. Another fun fact about Tuong: At performances, a drum was placed in front of the stage, which audience members played in order to criticize the performers. The number of beats played and the pitch of the drumbeats indicated whether the audience felt the play was good or bad, or if perhaps they wished to discuss the performance with the manager. One beat on the drum, for instance, told the performers to wind up whatever they were singing and get on to the next part! (From Pham Duy, Musics of Vietnam, Southern Illinois University, Carbondale, 1975.)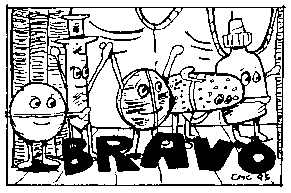 <![if !supportLists]>27.
<![endif]>Too close for comfort?

The Ainu people, originally from islands north of Japan, traditionally entertained themselves by singing into each other's mouths! (From Malm, Willian, Japanese Music and Musical Instruments, Tuttle, Vermont 1990 edition.)
<![if !supportLists]>28.
<![endif]>What would Sinatra say?

It is not uncommon for vocalists singing duets on Algerian rai albums to record their separate parts as much as five years apart! (I seem to have lost track of my precise source for this one, but for further reading on rai try the Philip Sweeney's chapter on Rai in Francis Hanly and Tim May [editors], Rhythms of the World, BBC Books, London 1990, or World Music: The Rough Guide.)
<![if !supportLists]>29.
<![endif]>What's in a name?

Congolese musician Fidele Babindamana, like many of his peers, played under a stage nickname, in his case "Fidele Zizi." This was all well and good until one day in the 80s he introduced himself by this nickname to a receptionist at the French music performing rights society (SACEM) office. At which point the entire secretarial staff burst out in laughter. Turns out his nickname in French means literally "faithful wee-wee." Apparently it doesn't have quite the same meaning in Kinshasa! From Gary Stewart, Rumba on the River, Verso, London and New York, 2000.
<![if !supportLists]>30.
<![endif]>Wild and crazy guys:

Sixties Czech rock band the Primitives was known for its in-concert audience participation "celebrations" of the four elements. Especially attention-getting was their celebration of water, known as fishfest, in which they hurled buckets of water into the audience and then threw live fish over them (From Rocking the State.)


Transpacific Sound Paradise Playlists and Archives: http://www.wfmu.org/Playlists/Robw

WFMU Main Page: http://www.wfmu.org

Send e-mail to Rob Weisberg at Rob's Mail Page.
"Fun World Music Facts" ©2001 Robert Weisberg. Illustrations ©1995 Cecile Cloutier. All rights reserved.
Original Coding by hen.