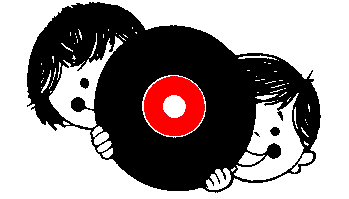 SEPTEMBER 25, 1999


THE JACK MORMONS, "Greasy Kid Stuff"

SPIKE JONES, "Carmen"

THE HARMONICATS, "The Galloping Comedians"

THE MIGHTY ACCORDION BAND, "Swanee Cha River Cha"

TOM GLAZER, "Why Does the Sun Shine?"

STAN FREBERG, "Anybody Here Remember Radio?"

THE MONKEES, "Valleri"

THE CAT-A-LACS, "Babysitter Twist"

THE AMES BROTHERS, "Destination Moon"

THE JETSONS, "Moon Madness"

THE BRATS, "First Rock Star on the Moon"

THE JETSONS, "Moon Crazy"

THE GROOVIE GHOULIES, "Let's Go to the Moon"

PIANOSAURUS, "Thriftshoppin' "

SMACK DAB, "Sitting in a Pickle"

MOLDY PEACHES 2000, "Little Bunny Foo Foo"

JAMES KOCHALKA SUPERSTAR, "Monkey vs. Robot"

THE NEANDERTHALS, "Do the Pig"

THE WARNER BROTHERS, "Do the Hog"

THE NEANDERTHALS, "Lurch"

TED CASSIDY, "Do the Lurch"

THE NEANDERTHALS, "Flintstone Flop"

ANDY & THE CLASSICS, "Wilma"

THE RAMONES, "Do You Remember Rock 'n' Roll Radio?"

THE STRANGELOVES, "I Want Candy"

MICHAEL SHELLEY, "That's Where the Plaque Is"

SCOTTY MacGREGOR, "The Vitamin Song"

THE HOLY MODAL ROUNDERS, "Mr. Spaceman"

THUNDER ROCKS, "The Wabash Dixie Doodle"

ELLA MAE MORSE, "Cow Cow Boogie"

DORSEY, NICHOLS & DORSEY, "Erastus Plays His Old Kazoo"

MAURICE DENHAM, "Three Little Fishies"


---
Back GKS main page| Back to other Greasy playlists