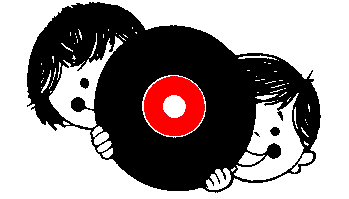 SEPTEMBER 11, 1999
Back-to-School Special!


THE JACK MORMONS, "Greasy Kid Stuff"

BARRY LOUIS POLISAR, "I Don't Wanna Go To School"

WAKKO WARNER, "Wakko's America"

FORTUNE & MALTESE, "Stay in School"

FORTUNE & MALTESE, "Science Fair"

JAN & DEAN, "Horace, the Swingin' School-Bus Driver"

THE CYNICS, "Be True To Your School"

THE FLESHTONES, "Don't Be a Dropout"

TOM LEHRER, "New Math"

BOB DOROUGH, "Elementary"

OVER THE MOON, "The Counting Song"

WIZO, "The Count"

THE LEMONHEADS, "My Hero Zero"

BOB DOROUGH, "Three Is a Magic Number"

CHEECH MARIN, "My Name Is Cheech, the School Bus Driver"

THE MODERN LOVERS, "The Wheels on the Bus"

THE POINTER BROTHERS, "Bus Stop"

COPP & BROWN, "Miss Goggins and the Gorilla"

NRBQ, "The Music Lesson"

THE VILLAGE SOUL CHOIR, "ABC's"

THE JACKSON 5, "ABC"

OTIS REDDING, "Stay in School"

CHUCK BERRY, "School Days"

YOUNG MC, "The Principal's Office"

JAMES KOCHALKA SUPERSTAR, "Monkey vs. Robot"

THE BANANA SPLITS, "The Tra-La-La Song"

THE BEATLE BARKERS, "She Loves You"

STAN FREBERG, "The Rock Island Line"

1000 CLOWNS, "Kitty Kat Max"

RITA MORENO, "Punctuation"

WARNER BROS. COMBO, "Study Hall"

ESSRA MOHAWK, "Interjections!"

JELLYFISH, "Sebrina, Plato & Paste"

ZYDECO ELVIS, "The ABC Song"

THE COASTERS, "Charlie Brown"

DIZZY GILLESPIE, "School Days"


---
Back GKS main page| Back to other Greasy playlists