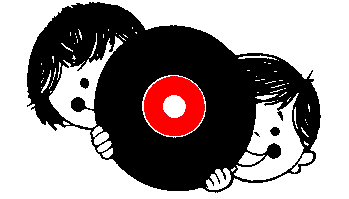 SEPTEMBER 4, 1999
Labor Day Weekend All-Request Special!


THE JACK MORMONS, "Greasy Kid Stuff"

ACTION PLUS, "The Car Alarm Song"

THE PHANTOM SURFERS, "The Cat Came Back"

THE HAPPIEST GUYS IN THE WORLD, "Hey! Hey! It's the Vegetable Man!"

SMACK DAB, "Dancing Uvula"

MARY SCHNEIDER, "William Tell Overture"

JONATHAN RICHMAN, "Roadrunner"

JOHNNY FULLER, "Haunted House"

"Scooby-Doo, Where Are You?" (TV theme song)

JOSIE & THE PUSSYCATS, "Josie & the Pussycats"

"Scooby's Mystery Mix"

SCATMAN CROTHERS, "Hong Kong Phooey"

FRED LANE, "The French Toast Man"

PENN JILLETTE, "Great Green Gobs"

ROBBIE FULKS, "Wedding of the Bugs"

ZYDECO ELVIS, "The ABC Song"

1000 CLOWNS, "Kitty Kat Max"

"Top Cat" (TV theme song)

THE CADETS, "Stranded in the Jungle"

COOKIE MONSTER, "Cookie's Rhyming Song"

1000 CLOWNS, "Pug"

JAMES KOCHALKA SUPERSTAR, "Peanut Butter and Jellyfish"

THEY MIGHT BE GIANTS, "Why Does the Sun Shine?"

BARRY LOUIS POLISAR, "I Looked in the Mirror"

OSCAR, "I Love Trash"

SPIKE JONES, "Powerhouse"

THE RAMONES, "Spider-Man"

THE BLACK LODGE SINGERS, "Mighty Mouse"

MICHAEL SHELLEY, "That's Where the Plaque Is"


---
Back GKS main page| Back to other Greasy playlists