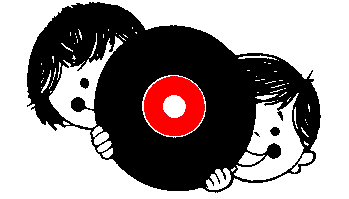 AUGUST 28, 1999


THE JACK MORMONS, "Greasy Kid Stuff"

"Merrie Melodies/Looney Tunes Medley"

THE RUBINOOS, "Saturday Morning Cartoons"

MATTHEW SWEET, "Scooby Doo, Where Are You?"

THE LEMONHEADS, "My Hero Zero"

"Open Up Your Heart and Let the Sunshine In"

PETTY BOOKA, "Pineapple Princess"

SLY & ROBBIE, "Gumby, We Love You"

MS. VEE, "Rap Nursery Rhyme Medley"

SCOTTY STUART, "Nightmare"

THE LOVIN' SPOONFUL, "Jug Band Music"

WHISTLER & HIS JUG BAND, "Pig Meat Blues"

HALPERN & ROGERS, "Yankee Doody Dandy"

OWEN 'SNAKE' CHAPMAN, "Mad As a Hornet"

LONG JOHN HUNTER, "Grandma"

THE TYRONES, "Blast Off"

TONY MODICA, "Pizza Dance"

THE ARCHIES, "Sugar Sugar"

MELANIE, "Animal Crackers"

X-RAY SPEX, "I Can't Do Anything"

MILLIE SMALL, "My Boy Lollipop"

BARRY LOUIS POLISAR, "Underwear"

ROY NEWMAN & HIS BOYS, "I Can't Dance"

THE PHANTOM SURFERS, "Ants in My Pants"

TOY DOLLS, "James Bond Lives Down Our Street"

STAN FREBERG, "Heartbreak Hotel"

ELVIS PRESLEY, "Teddy Bear"

MAYMIE & ROBERT, "Ha Ha Hee Hee Ho Ho Hum Hum"

MOLDY PEACHES 2000, "Little Bunny Foo Foo"

IVOR CUTLER TRIO, "Who Wants a Suck of My Thumb"

DOKTOR KOSMOS, "L.S.A.T.T."

TINY LIGHTS, "Tricycle Song"

DAMIEN JURADO, "Trampoline"


---
Back GKS main page| Back to other Greasy playlists