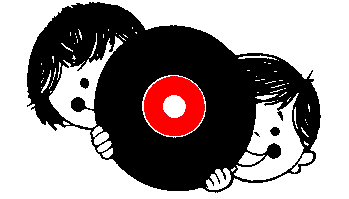 JULY 3, 1999


THE JACK MORMONS, "Greasy Kid Stuff"

KING CURTIS, "Watermelon Man" (Utah Saints remix)

ARLING, CAMERON & SWARTE, "Cowboy Ska"

BOB MARLEY & THE WAILERS, "What's New Pussycat"

LITTLE GUY, "Whole World in His Hands"

TED CASSIDY, "The Lurch"

MONGO SANTAMARIA, "Hippo Walk"

ONE HOUR, "Panda Riot"

German techno "Rubber Duckie"

WALTER BRENNAN, "Cool Water"

TOM GLAZER, "Why Is It Hot in the Summer?"

THE ENDS, "Row Row Row Your Boat"

CHUCK BERRY, "Back in the USA"

HUEY 'PIANO' SMITH & THE CLOWNS, "Don't You Just Know It"

THEY MIGHT BE GIANTS, "Why Does the Sun Shine?"

BILL COSBY, "Playground"

THE NEANDERTHALS, "Do the Pig"

LITTLE MARK BACINO, "Raindrops Keep Falling On My Head"

CAPT. GROOVY & HIS BUBBLEGUM ARMY, "Capt. Groovy & His Bubblegum Army"

THE ROCK AND ROLL DUBBLE BUBBLE TRADING CARD COMPANY OF PHILADELPHIA 19141, "Bubble Gum Music"

THE ARCHIES, "Sugar Sugar"

WHISTLING JACK SMITH, "Battle Hymn of the Republic"

TOM GLAZER, "On Top of Spaghetti"

HALPERN & ROGERS, "Yankee Doody Dandy"

WENDY MAE CHAMBERS, "The Star Spangled Banner"

THE BARBARIANS, "Are You a Boy or Are You a Girl?"

JACK MERCER & MAE QUESTEL, "Ah-choo!"

[artists unknown], "Alan McLane"

ALLAN SHERMAN, "Go To Sleep, Paul Revere!"

RUBEN GUEVARA, "The Star Spangled Banner"

MARGARET HAMILTON, "The Star Spangled Banner"

GRADY TATE, "Fireworks"

TOM GLAZER, "Be Kind to Your Web-Footed Friends"


---
Back GKS main page| Back to other Greasy playlists